Target Partners and HTGF provide multimillion financing for Quobyte
September 16, 2014
Target Partners (www.targetpartners.de) and High-Tech Gründerfonds (HTGF) have invested a seven-figure Euro amount in Quobyte Inc. in a Series A financing round (www.quobyte.com). Quobyte is headquartered in Boston (USA) with R&D in Berlin. Quobyte develops and markets the Quobyte Unified Storage Plane (USP), a software-defined storage system that runs on commodity Linux servers. Quobyte USP enables customers to build cloud infrastructures with a quality equal to the big cloud providers such as Amazon and Google. This infusion of capital will support the startup's international growth and the further development of the software.
Data Center Paradigm Shift
"In recent years the volume of data stored in data centers and companies has grown very rapidly, with no end in sight. At the same, IT has to cut costs and adapt to changing needs almost instantly. This means that data centers will have to be much more highly standardized and automated. Storage hardware is giving way to intelligent software, which can be completely reconfigured within seconds. The Software-defined Data Center heralds a paradigm shift in the storage market," said Waldemar Jantz, a partner at Target Partners. "Quobyte USP turns commodity servers into a unique, scalable and reliable storage system – laying the foundations for the data centers of the future," added Romy Schnelle, Investment Director at HTGF. The software manages stored data across all servers and provides the complete functionality of conventional Network Attached Storage (NAS) or Storage Area Network (SAN) appliances. Quobyte is a key technology for building a highly scalable data center purely with software.
Completely Fault-Tolerant System
Quobyte decouples storage, users and applications from the limitations of individual hardware components. Due to Quobyte's excellent fault tolerance, hardware administrators can remove, repair or replace servers, hard disks or whole racks while the system is running without users even noticing. The storage system does not need to be considered during hardware servicing. "This means that small teams can manage a large number of servers. Data center operators can keep costs under control despite rapid growth," explained Felix Hupfeld, cofounder of Quobyte. As a genuine software-defined storage system, Quobyte can make storage available via a simple interface in a matter of seconds, provision performance (IOPS) or change the data placement. "Our customers get a storage system as agile as the cloud services of Amazon or Google. With one click users can get new storage capacity or quickly move files and VM images to SSDs," commented Björn Kolbeck, cofounder of Quobyte.
Felix Hupfeld and Björn Kolbeck founded Quobyte in 2013 after gathering seven-plus years of experience while researching the open-source storage system XtreemFS at the Zuse Institute in Berlin and working on a large scale storage system at Google. Quobyte USP is currently in closed beta and will be available in Q4 2014.
Björn Kolbeck, cofounder of Quobyte, said about the financing: "Target Partners and HTGF have already invested in numerous B2B software companies and helped them to become successful. The Target Partners team also has a background in the software sector and speaks our language."
Images
High-resolution images are available on https://j.mp/PI_Quobyte_160914.
About Quobyte:
Quobyte, which has offices in Boston (USA) and Berlin develops and distributes the Quobyte Unified Storage Plane (USP), a storage system that is entirely software-based and runs on off-the-shelf Linux servers. Quobyte USP is a key technology for building Software-defined Data Centers. The storage system is highly automated and reduces data center maintenance costs. With Quobyte companies can design their own agile and cost-effective IT, just like the bigger, commercial cloud service providers. Quobyte was founded in 2013 by Felix Hupfeld and Björn Kolbeck.
Find out more at www.quobyte.com.
Press contact Quobyte:
Björn Kolbeck
Boyenstr. 41
10115 Berlin
Tel.: +49 30 692078710
Email: bjoern@quobyte.com
About Target Partners
With €230 million under management, Target Partners is one of the leading early-stage venture capital firms in Germany. Target Partners invests in new startup and early-stage companies, and supports them with venture capital during their build-out and expansion phases. With many years of experience as managers, entrepreneurs and venture capitalists, the team at Target Partners supports entrepreneurs in developing and marketing products and services, building organizations, raising money and taking companies public in Europe and the United States.
For more details: www.targetpartners.de, follow us on Twitter: twitter.com/targetpartners or Facebook: facebook.com/targetpartners.
Press contact Target Partners:
Sprachperlen GmbH
Agency for enterprise communication
Helena Pröpster
Ehrengutstraße 5
80469 Munich, Germany
Tel.: +49 89 411 53 199
Email: targetpartners@sprachperlen.de
About High-Tech Gruenderfonds
High-Tech Gruenderfonds invests in young, high potential high-tech start-ups. The seed financing provided is designed to enable start-ups to take an idea through prototyping and to market launch. Typically, High-Tech Gruenderfonds invests EUR 500,000 in the seed stage, with the potential for up to a total of EUR 2 million per portfolio company in follow-on financing. Investors in this public/private partnership include the Federal Ministry of Economics and Energy, the KfW Banking Group, as well as strategic corporate investors including ALTANA, BASF, Bayer, B. Braun, Robert Bosch, CEWE, Daimler, Deutsche Post DHL, Deutsche Telekom, Evonik, Lanxess, media + more venture Beteiligungs GmbH & Co. KG, METRO, Qiagen, RWE Innogy, SAP, Tengelmann and Carl Zeiss. High-Tech Gruenderfonds has about EUR 576 million under management in two funds (EUR 272 million HTGF I, EUR 304 million HTGF II).
Contact:
High-Tech Gründerfonds Management GmbH
Romy Schnelle
Schlegelstraße 2
53113 Bonn
Tel.: +49 228 823001-00
Fax: +49 228 823000-50
Email: r.schnelle@htgf.de
www.high-tech-gruenderfonds.de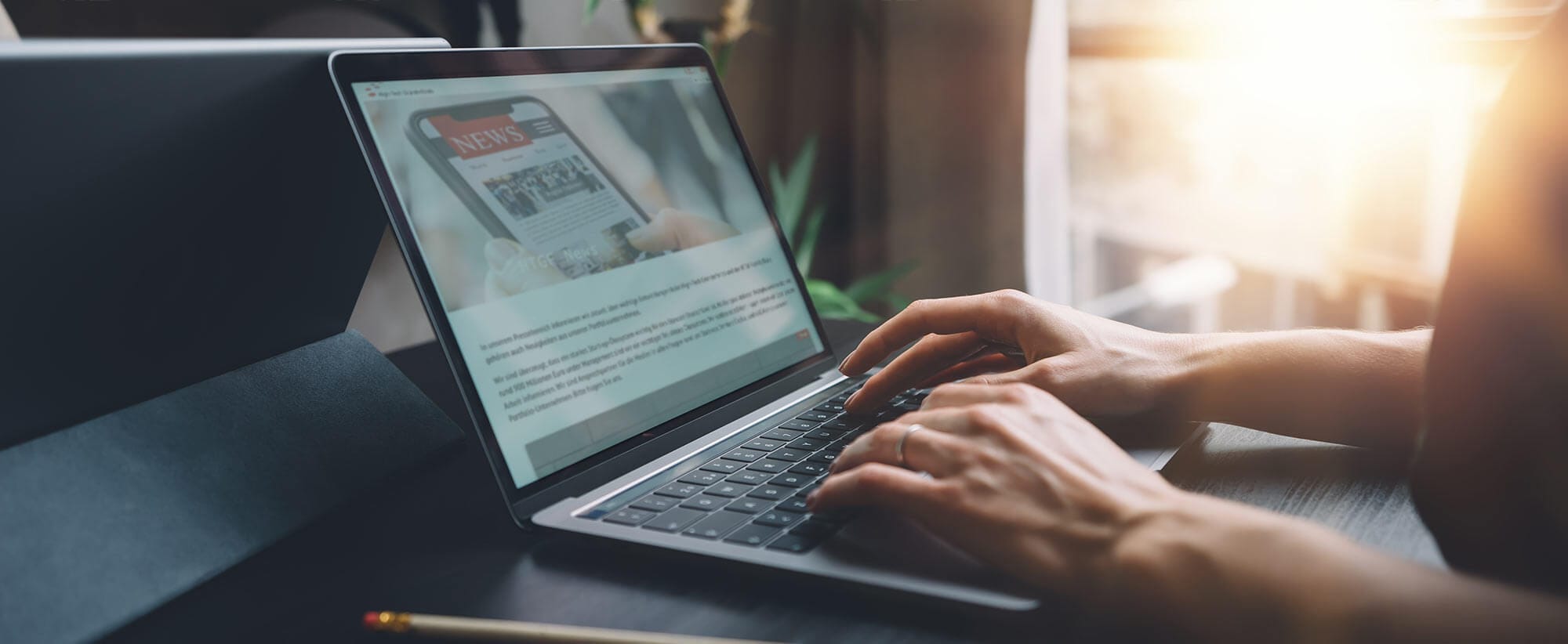 Stay up to date
Subscribe now and receive the latest press releases on investments and other news from High-Tech Gründerfonds. We inform you about important developments at HTGF and provide you with interesting news from our portfolio. Whether it's a successful exit, a new exciting investment or HR news – you'll be the first to know!