Selfapy secures seven-figure funding
August 7, 2017
High-Tech Gründerfonds (HTGF), IBB Beteiligungsgesellschaft and experienced business angels invested a seven-figure sum in the Digital Health start-up Selfapy in July. Selfapy offers scientifically proven online therapy courses that make fast and affordable care easily accessible to people with mental disorders such as depression, eating disorders and anxiety. "The funding enables us to help even more people suffering from mental illness. In the end, it is our goal to cooperate with health insurances, to cover the costs of our therapy programs," explains Nora Blum, CEO and Co-founder of Selfapy. The company has recently achieved a key milestone, as their stress courses were certified to be reimbursed by national health insurances in April 2017.
Quick, anonymous and flexible – these are characteristics that describe the online therapy programs offered by Selfapy. And for a good reason, as people suffering from depression or anxiety disorders usually need immediate support. At Selfapy, people suffering from a psychological disorder can fill out a form online and schedule a personal consultation either over the phone or via chat within minutes. "People suffer from mental illness just as much as they suffer from physical pain. Due to long waiting lists, people in our society often have to deal with depression, eating disorder or burnout on their own", explains COO and founder Kati Bermbach, who experienced the problems that patients face when accessing care during her time as a researcher at the Charité hospital in Berlin.
In Germany, people with mental health disorders usually have to wait between three to six months on average before they can see a psychotherapist, shows a study on waiting times in outpatient mental health care conducted by the BPtK Federal Chamber of Psychotherapists. Selfapy's online therapy programs can be started straight away. Users receive access to a nine-week therapy program that takes place online, whilst a clinical psychologist supports them throughout the course with weekly conversations via telephone or chat.
Ute Mercker, Investment Director at IBB Beteiligungsgesellschaft, believes that the quick access, in combination with the psychological support provided, is a key factor in Selfapy's success. "Selfapy combines advanced technology with elements of traditional care, and thus provides a solution to a growing societal problem. The founders have achieved key milestones during their first business year, and we're delighted to be able to support them moving forward."
"Health insurers are starting to express a great deal of interest, underlining Selfapy's potential to improve the situation that many people with mental health issues find themselves in. We are convinced that the team will secure additional partners that will enable them to establish their unique range of services as part of the traditional health care system" adds Niklas Raberg, Investment Manager at High-Tech Gründerfonds.
Selfapy started with its first program, the online course against depression, in summer 2016. Since then, the startup has launched further therapy programs to also help people with anxiety, stress and eating disorders. Since their start, Selfapy has now helped more than 2,000 people to reduce symptoms. A study by the University Medical Centre Hamburg-Eppendorf (UKE) showed that the improvement that Selfapy brings to people lives is also clinically relevant. The researchers were able to show a significant reduction in symptoms among users who had completed the psychologically-guided anti-depression course.
To achieve further growth, Selfapy already received a first investment in June 2016. The new funds, provided in part by existing investors, will be used to help the startup grow in the B2C and B2B sector. "We are planning to use the money for sales in the B2B market and to develop an app, among other things," explains Farina Schurzfeld, CMO and Co-founder of Selfapy.
About Selfapy GmbH
The online therapy portal Selfapy was founded in 2016 by Katrin Bermbach, Nora Blum and Farina Schurzfeld with the goal of improving access to care for people with mental health disorders. Online therapy courses combined with the constant support of a clinical psychologist help people with mental health problems improve their well-being and tackle depression, anxiety, stress or eating disorders over a nine-week period.
Contact details
Selfapy GmbH
Kastanienallee 29/30
10435 Berlin
Telephone: +40 (0) 30 398 203 120
kontakt@selfapy.com
www.selfapy.com
About IBB Beteiligungsgesellschaft<
IBB Beteiligungsgesellschaft (www.ibb-bet.de) provides venture capital to innovative Berlin-based companies and has established itself as a market leader in the field of early stage financing in Germany. The funds are used primarily for the development and market launch of innovative products or services, as well as for business concepts of creative industries. Two of the funds managed by IBB Beteiligungsgesellschaft have been in the investment phase since March 2015: the VC Fonds Technologie Berlin II, with a fund volume of EUR 60 million, and the VC Fonds Kreativwirtschaft Berlin II, with a fund volume of EUR 40 million. Both VC funds are financed by the Investitionsbank Berlin (IBB) and the European Fund for Regional Development (EFRE) administered by the Federal State of Berlin. Since 1997, IBB Beteiligungsgesellschaft, in consortia with partners, has made over EUR 1.25 billion available to creative and technology-orientated companies. Of this figure, IBB Beteiligungsgesellschaft has invested EUR 173 million as lead, co-lead or co-investor.
Contact
Ute Mercker
IBB Beteiligungsgesellschaft mbH
Bundesallee 210
10719 Berlin
Tel.: +49 (0) 30 2125 3201
Fax: +49 (0) 30 2125 3202
E-Mail: venture@ibb-bet.de 
Web: www.ibb-bet.de
About High-Tech Gründerfonds
High-Tech Gründerfonds (HTGF) is Germany's most active seed stage investor. With EUR 820 million under management in three funds, we provide financing for young, innovative technology-driven start-ups and actively support them in implementing their business idea. We are active in a wide range of fields. The focus of our three investment teams is on hardware-related engineering, life science, chemicals and material science, as well as software, media and the internet. Investors in this public-private partnership include the German Federal Ministry of Economics and Energy, the KfW Banking Group, and well-known corporate investors.
Contact details
High-Tech Gründerfonds Management GmbH
Niklas Raberg, Investment Manager
Schlegelstr. 2
53113 Bonn
Tel.: +49 (0) 228 823001 00
Fax: +49 (0) 228 823000 50
n.raberg@htgf.de
high-tech-gruenderfonds.de/en/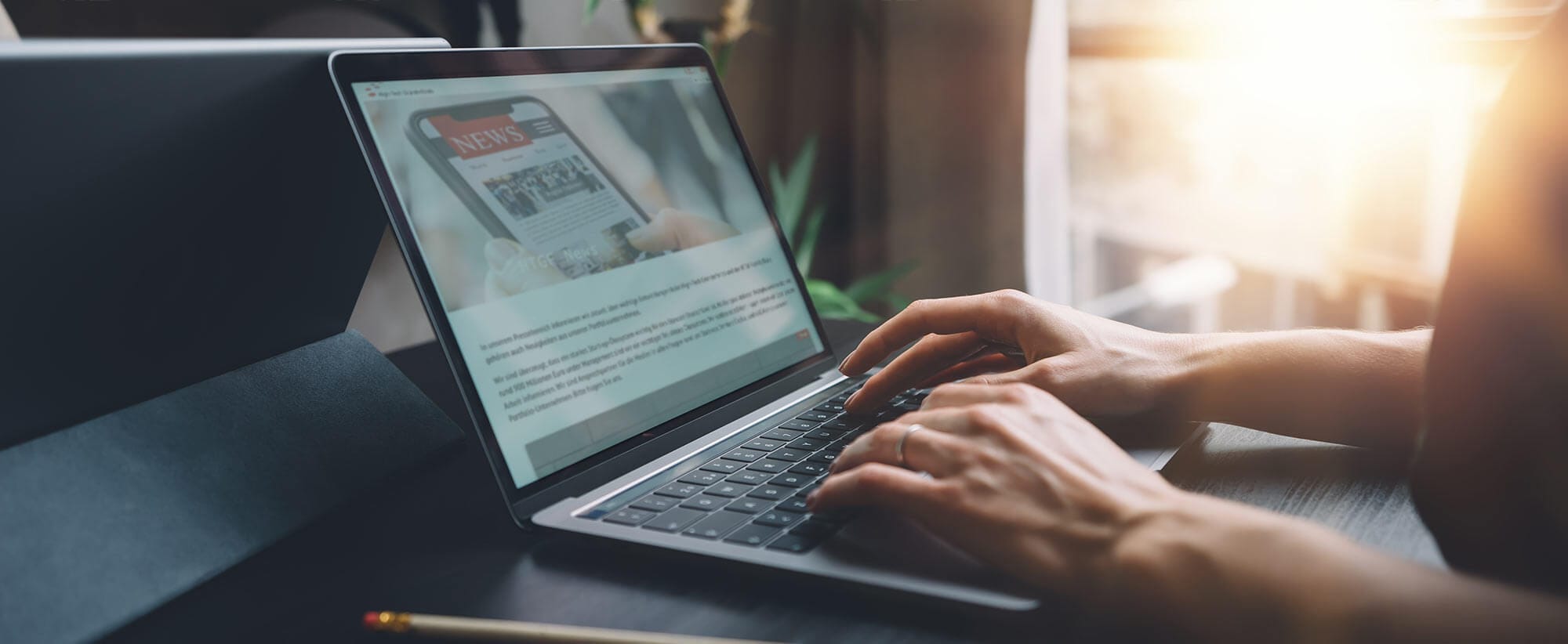 Stay up to date
Subscribe now and receive the latest press releases on investments and other news from High-Tech Gründerfonds. We inform you about important developments at HTGF and provide you with interesting news from our portfolio. Whether it's a successful exit, a new exciting investment or HR news – you'll be the first to know!