Digital therapy provider Selfapy receives 6 million investment: Medtech investor SHS joins in
January 31, 2020
Selfapy is Germany's leading provider of online therapy for
mental stress and already cooperates with 16 health insurance companies
SHS expects strong impetus from the new Digital Supply Act (DVG) for digital health companies
Fifth investment of the fifth SHS fund: The Tübingen-based medical
technology and life science investor SHS Gesellschaft für
Beteiligungsmanagement has taken a stake in the Berlin-based digital
health company Selfapy GmbH as part of a capital increase. In addition
to SHS, the previous Selfapy investors Think.Health, VC Fonds
Kreativwirtschaft, High-Tech Gründerfonds have also participated in the
financing round, which has a total volume of €6 million. The capital
made available is intended to be used for national and international
expansion, further product development and further clinical validation
of the online therapy platform.
Selfapy is Germany's leading provider of online therapies for mental
disorders such as depression, anxiety and eating disorders.. The online
therapy courses based on cognitive behavioural therapy can be completed
anonymously, flexibly and under the supervision of psychologists.
Selfapy has successfully treated more than 15.000 patients. The company
is thus closing a gap in care for patients and is optimally integrated
into the healthcare system. The results of a further clinical study,
which was carried out together with the Charité in Berlin, will be
published shortly. In addition to the success of the therapy, the study
also focuses on the economic effects of online therapy.
The company currently cooperates with 16 well-known health insurance
companies and is active in Germany and Switzerland. After the Digital
Supply Act (DVG) was passed by the German Bundestag in November, Selfapy
aims to obtain cost coverage for all online courses offered to all
people in the future.
"We are pleased to have found SHS, an investor with industry experience who will accompany us in the next growth steps. With the funds of this financing round we want to further develop our product and offer effective therapy for everyone who is looking for psychological support," said Nora Blum, founder and CEO of Selfapy.
"Selfapy demonstrates it's acceptance by patients with an impressively a high course compliance rate. We are very pleased to accompany Selfapy in its further growth with equity capital," said Dr. Cornelius Maas, Senior Investment Manager at SHS.
Farina Schurzfeld, founder and CMO of Selfapy, explains: "With the adoption of the DVG, it is even more important to align and provide our online program according to the highest medical and scientific standards. With SHS' commitment, we can ensure that Selfapy's product quality always meets the highest standards and is highly effective in the long term."
Hubertus Leonhardt, Managing Partner at SHS, explains: "With the 16 existing health insurance cooperations, Selfapy has shown that it is at the forefront of the new digital healthcare providers. We expect the positive changes in the reimbursement environment to provide further momentum for Selfapy. In our opinion, the Digital Health market now has a high potential. With our current SHS V Fund, we are therefore examining further investments in this dynamic field."
"Selfapys therapy solution that target mental health are already reimbursed by many health insurance companies. We are convinced that Selfapy will benefit immensely from the current market dynamics (digital health act). Therefore we are pleased to accompany the convincing team into the next growth phase," explains Louis Heinz, Investment Manager of the HTGF.
About Selfapy
Selfapy is Germany's leading provider of online therapies and was
founded in February 2016 by Nora Blum, Kati Bermbach and Farina
Schurzfeld in Berlin. In Germany, 18 million people suffer from a mental
illness such as burnout, depression or anxiety disorders. They often
have to wait up to six months for treatment. Selfapy offers accompanied,
anonymous and flexible support to people in psychic stress situations.
The three-month program was developed by experienced psychologists and
is based on approaches of cognitive behavioral therapy. Further
information:
Contact
Christian Krohne
Selfapy Ltd
Chestnut alley 29/30
10543 Berlin
presse@selfapy.com
www.selfapy.de
About SHS Gesellschaft für Beteiligungsmanagement mbH
Tübingen-based SHS Gesellschaft für Beteiligungsmanagement invests in
medical technology and life science companies with a focus on expansion
financing, shareholder changes and succession situations. In doing so,
SHS acquires both minority and majority shareholdings. As an experienced
industry investor, the company, which was founded in 1993, supports the
growth of its portfolio companies through a network of cooperations,
for example in the introduction of new products, regulatory issues or
entry into additional markets. The German and international investors in
SHS funds include professional pension funds, pension funds, strategic
investors, funds of funds, family offices, entrepreneurs and the SHS
management team. The equity investment of the AIFM-registered company is
up to € 30 million, and volumes in excess of this can be realised with a
network of co-investors. SHS is currently investing from its fifth
fund. The fund has received capital commitments of over EUR 130 million.
Contact SHS
Regine Hujer
SHS Company for Investment Management mbH
Bismarckstraße 12
72072 Tübingen
tuebingen@shs-capital.eu
www.shs-capital.eu
About High-Tech Gründerfonds
High-Tech Gründerfonds (HTGF) is a seed investor that finances
high-potential, tech-driven startups. With EUR 895.5 million in total
investment volume across three funds and an international network of
partners, HTGF has already helped forge more than 570 startups since
2005. Driven by their expertise, entrepreneurial spirit and passion, its
team of experienced investment managers and startup experts help guide
the development of young companies. HTGF's focus is on high-tech
startups in a range of sectors, including software, media, internet,
hardware, automation, health care, chemistry and life sciences.
To date, external investors have injected over EUR 2.4 billion into
the HTGF portfolio via more than 1,500 follow-on financing rounds. HTGF
has also successfully sold interests in more than 100 companies.
Investors in this public-private partnership include the Federal
Ministry For Economic Affairs and Energy, the KfW Capital, and
Fraunhofer-Gesellschaft e.V., as well as the companies ALTANA, BASF,
BAYER, B.Braun, Boehringer Ingelheim, Robert Bosch, BÜFA, CEWE, Deutsche
Post DHL, Dräger, Drillisch AG, EVONIK, EWE AG, FOND OF, Haniel,
Hettich, Knauf, Körber, LANXESS, media + more venture Beteiligungs GmbH
& Co. KG, PHOENIX CONTACT, Postbank, QIAGEN, RWE Generation SE, SAP,
Schufa, Schwarz Gruppe, STIHL, Thüga, Vector Informatik, WACKER and
Wilh. Werhahn KG.
Contact
High-Tech Gründerfonds Mangement GmbH
Louis Heinz
Location Berlin
Alte Leipziger Straße 4
10117 Berlin
T.: +49 30 4036648 28
l.heinz@htgf.de
www.htgf.de/en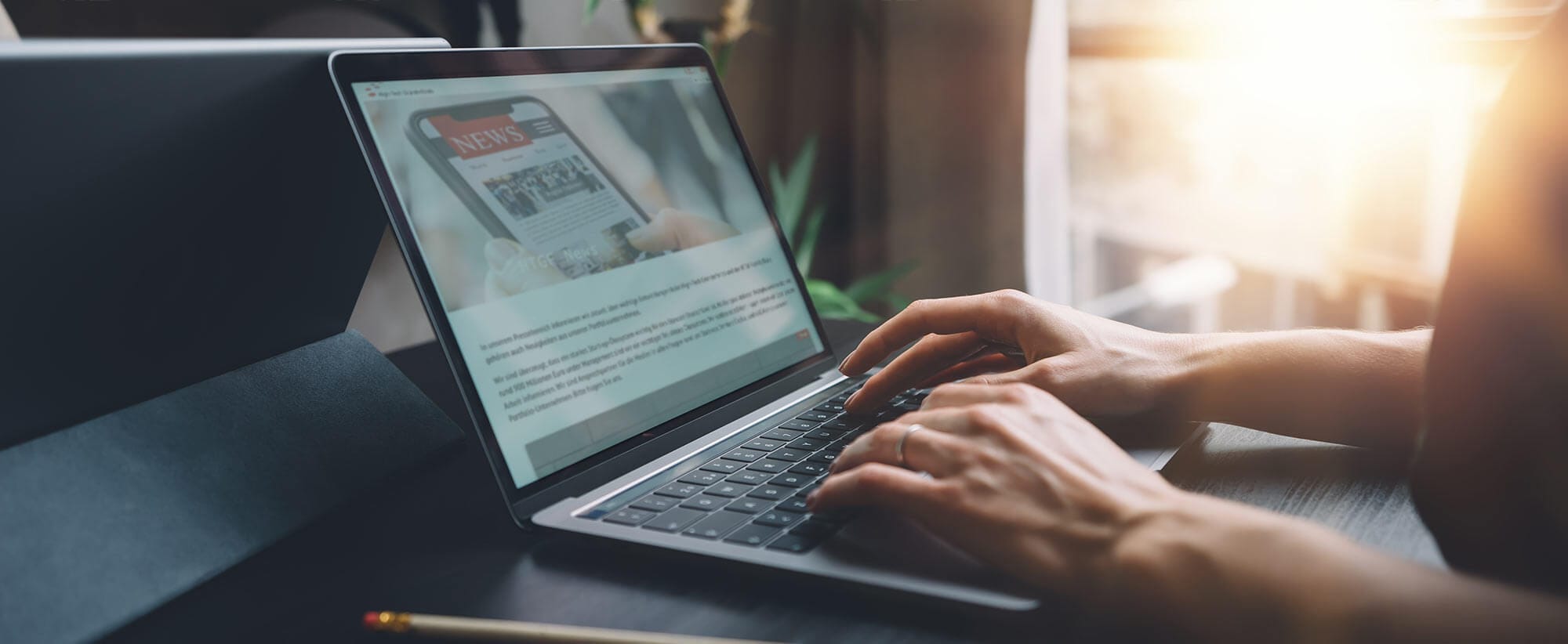 Stay up to date
Subscribe now and receive the latest press releases on investments and other news from High-Tech Gründerfonds. We inform you about important developments at HTGF and provide you with interesting news from our portfolio. Whether it's a successful exit, a new exciting investment or HR news – you'll be the first to know!