Scopis GmbH receives start-up financing from High-Tech Gründerfonds
October 12, 2010
Laser-guided endoscopic 3D measuring intended to make surgical intervention safer and to optimise costs.
Scopis GmbH, a spin-off from the Fraunhofer-Gesellschaft and Charité-Universitätsmedizin Berlin, has successfully concluded a start-up finance round with High-Tech Gründerfonds.
At the beginning there was the idea to optimise the work processes of surgeons: Thanks to the innovation of Scopis GmbH, established in 2010, clinical complications during operations can now be reduced while minimising costs. This is made possible by the world's first measuring system for precise endoscopic measurement during minimally invasive surgery. The proprietary endoscopic measuring attachment can be locked onto all conventional endoscopes and enables precise 3D readings of anatomic structures in the body. Fraunhofer Venture has been supporting Scopis from the early preparations of setting  up the business. High-Tech Gründerfonds will now provide the ambitious start-up with capital.
The idea to develop a modular system for measuring endoscopes originated directly in the operating theatre. Bartosz Kosmecki, one of Scopis GmbH's founders, noticed that there was no endoscope for precise measurements in the operating field. Kosmecki was certain that such a device would make the surgeon's work a lot easier. Developing the idea into a prototype and preparing the technology for the spin-off was done at the Berliner Zentrum für Mechatronische Medizintechnik (BZMM), which is run jointly by the Fraunhofer-Gesellschaft and the Charité-Universitätsmedizin Berlin and headed by Prof. Dr. Erwin Keeve.
In July 2010, Bartosz Kosmecki, together with Andreas Reutter and the Fraunhofer-Gesellschaft, set up Scopis GmbH to develop and market measuring systems for all medical areas involving minimally invasive surgery. Such measuring systems have been shown to save time and cost, to reduce clinical complications, to bring about better post-operative results and to allow for easier documentation of interventions.
One example from the product range is "ORION ENT", a measuring system for Ear-Nose-Throat surgery, which enables optimised clinical navigation during paranasal sinus surgery. It consists of a computer and laser navigation software. An optical camera and the specially developed attachment for conventional endoscopes are connected to it. The measuring system is assembled by the physician, who simply locks the measuring attachment onto the existing endoscope. The system projects a laser spot onto the tissue and from which ORION ENT determines the precise space coordinates of the tagged anatomical structure.
A key USP of Scopis' system is the compatibility of the attachments with every conventional endoscope. "Scopis GmbH's measuring systems also set themselves apart from the already existing technologies by measuring without contact directly at the subject and with an accuracy of up to a tenth of a millimetre," say Kay Balster, Investment Manager at High-Tech Gründerfonds, and Matthias Keckl of Fraunhofer Venture in unison. Together with the Charité-Universitätsmedizin Berlin, the Fraunhofer-Gesellschaft assisted Scopis in licensing technology rights and now has a stake in the business. With High-Tech Gründerfonds' investment, it will now be possible for the first products to be completed, approved and launched as early as the 2nd quarter of 2011.
Scopis is currently developing systems for various new areas of application. Based on its proprietary technology, the start-up will gradually cover all endoscopy-relevant areas of the human body with successive product innovations. In addition, there will be further areas of rigid endoscopy, such as arthroscopy of the joints as well as laparoscopy.
About Scopis GmbH
Scopis GmbH was established in July 2010 with support from Fraunhofer Venture. Its area of business encompasses the development and marketing of 3D measuring systems for various medical fields of application involving minimally invasive surgery. A feature that makes their technology unique worldwide is its compatibility with all conventional endoscopes as well as its ability to take direct and contactless measurements of body structures with an accuracy of up to a tenth of a millimetre. The company received funding from High-Tech Gründerfonds in September 2010.
Contact:
Scopis GmbH
Bartosz Kosmecki (CEO)
Andreas Reutter (CTO)
Blücherstr. 22
10961 Berlin
T +49 30 – 398 20 598
F +49 30 – 398 20 598
info@scopis.com
www.scopis.com
From the idea to business start-up: about Fraunhofer Venture
Fraunhofer Venture is a partner to founders, start-ups, Fraunhofer institutes, industry and investors. The team provides young enterprises from the Fraunhofer sphere with the opportunity, through access to Fraunhofer technologies, infrastructure and know-how involving more than 4,500 patent families, to more quickly and better establish themselves on the market with their products. Fraunhofer Venture's range of services comprises full assistance and advice from the idea through to business start-up in the fields of technology, finance and investment management. The team regards itself as a point of contact for anyone seeking, supporting and marketing innovative technologies.
Contact:
Fraunhofer Venture
Matthias Keckl
Hansastr. 27c
80686 München
T +49 89 – 12 05 45 02
F +49 89 – 12 05 75 52
venture-gruppe@fraunhoferventure.de
www.fraunhoferventure.de
About High-Tech Gründerfonds
High-Tech Gründerfonds invests risk capital in young, high-potential technology companies that convert promising research results in business success. The seed finance provided aims to enable start-ups to take their R&D project through to the creation of a prototype, a proof of concept or to market launch. High-Tech Gründerfonds participates in providing seed finance of EUR 500,000 and may in subsequent rounds invest up to a total of two million euros per business. Investors in this public/private partnership are the German Federal Ministry for Business and Technology, the KfW Banking Group as well as the six industrial groups of BASF, Deutsche Telekom, Siemens, Robert Bosch, Daimler and Carl Zeiss. High-Tech Gründerfonds has a fund volume of about 272 million euros.
Contact:
High-Tech Gründerfonds Management GmbH
Kay Balster
Investment Manager
Ludwig-Erhard-Allee 2
53175 Bonn
T +49 228 – 96 56 85 12
F +49 228 – 96 56 85 50
k.balster@high-tech-gruenderfonds.de
www.high-tech-gruenderfonds.de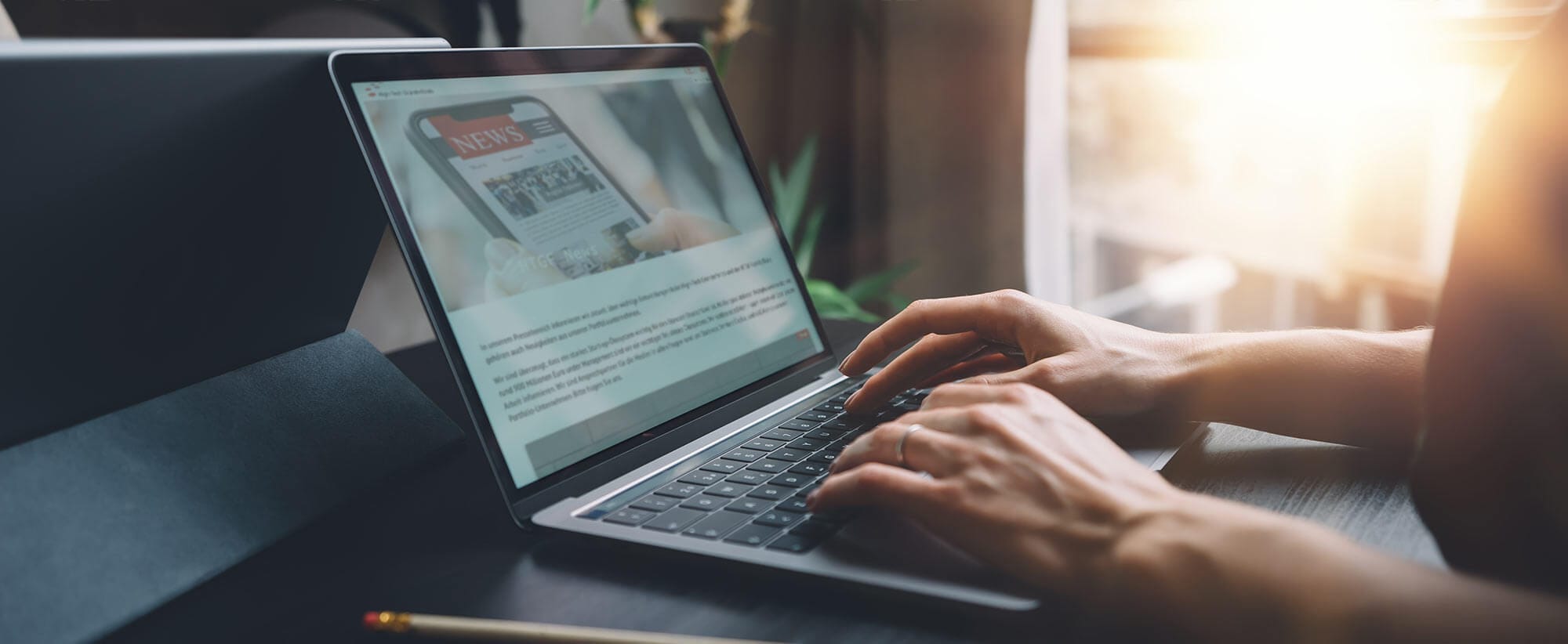 Stay up to date
Subscribe now and receive the latest press releases on investments and other news from High-Tech Gründerfonds. We inform you about important developments at HTGF and provide you with interesting news from our portfolio. Whether it's a successful exit, a new exciting investment or HR news – you'll be the first to know!