REBELLE raises several million Euros
March 18, 2014
REBELLE, the website for second-hand designer fashion gained new investors, who are contributing a medium single digit million Euro amount to the Hamburg-based start-up. The existing shareholders, such as Hanse Ventures and High-Tech Gruenderfonds, are also participating in the financing round. REBELLE intends to use the fresh capital to further develop its business in the German-speaking market and drive its internationalisation.
"We were particularly impressed by the dynamic and competence of the management. They developed customized systems and set up intelligent business processes, which allow the business model to be rapidly scaled and internationalised. These are excellent preconditions in order to establish REBELLE as market leader in the attractive luxury segment," said Renate Semmler of new investor HCS Beteiligungsgesellschaft mbH.
Together with HCS several renowned media and logistics managers are investing as part of the financing round.
Clear high-end positioning meets customers' needs
Since its launch in August 2013, REBELLE has recorded very dynamic growth. The website currently offers over 7,000 items and 600 brands. "We are delighted that REBELLE is developing so rapidly and successfully. The positive customer feedback and the high number of repeat customers show that our consistent high-end positioning is paying off," said Founder and Managing Director, Cécile Gaulke.
Process expertise and technical excellence as investment criteria
The existing investors are also optimistic: "From the outset, REBELLE's smart technology for connecting bricks-and-mortar retailers gave it a major competitive advantage. Due to its rapid growth and outstanding customer acceptance, we decided to significantly increase our shareholding just a few months after our initial investment," said Marvin Andrä, Investment Manager at High-Tech Gruenderfonds.
REBELLE focuses on the trend in re-commerce and the growing luxury goods market, which had a global volume of EUR 217 billion* in 2013. Individuals and operators of luxury second-hand shops can sell used designer items on the REBELLE website. Its key differentiator from traditional on-line marketplaces is the fact that REBELLE assesses the authenticity and quality of all the products.The company recently achieved second place as the most innovative business model in the 2014 Internet World Business Shop Awards.
* Bain and Company: "Luxury Goods Worldwide Market Observatory", 2013
About REBELLE
REBELLE was launched in August 2013 as a website for second-hand designer fashion, and offers luxury and high-end fashion and accessories. Sellers can post and market their used designer wear on the REBELLE website. REBELLE's concierge service also provides sellers with an all-inclusive service and implements the entire sales process: from the creation of professional text and image materials to delivery. A team of experts assesses the quality and authenticity of the items, giving buyers a secure shopping experience. REBELLE is operated by StyleRemains GmbH, which was jointly founded by Cécile Gaulke, Max Schönemann and Hamburg-based start-up incubator Hanse Ventures in spring 2013. The young team of around twenty employees is based in Hamburg's Speicherstadt. Its Managing Directors are Sophie-Cécile Gaulke and Max Laurent Schönemann.
Contact:
Sandra Hartwig
Public Relations Manager
Tel.: +49 (0) 40 30 70 19 18
Fax: +49 (0) 40 30 70 19 29
presse@rebelle.de
www.rebelle.de
About High-Tech Gruenderfonds High-Tech Gruenderfonds invests in young, high potential high-tech start-ups. The seed financing provided is designed to enable start-ups to take an idea through prototyping and to market launch. Typically, High-Tech Gruenderfonds invests EUR 500,000 in the seed stage, with the potential for up to a total of EUR 2 million per portfolio company in follow-on financing. Investors in this public/private partnership include the Federal Ministry of Economics and Energy, the KfW Banking Group, as well as strategic corporate investors including ALTANA, BASF, B. Braun, Robert Bosch, CEWE, Daimler, Deutsche Post DHL, Deutsche Telekom, Evonik, Lanxess, media + more venture Beteiligungs GmbH & Co. KG, METRO, Qiagen, RWE Innogy, SAP, Tengelmann and Carl Zeiss. High-Tech Gruenderfonds has about EUR 573.5 million under management in two funds (EUR 272 million HTGF I, EUR 301.5 million HTGF II).
Contact:
High-Tech Gruenderfonds Management GmbH
Marvin Andrä
Schlegelstrasse 2
53113 Bonn
Phone: +49 (228) 823 001-00
Fax: +49 (228) 823 000-50
info@high-tech-gruenderfonds.de
www.high-tech-gruenderfonds.de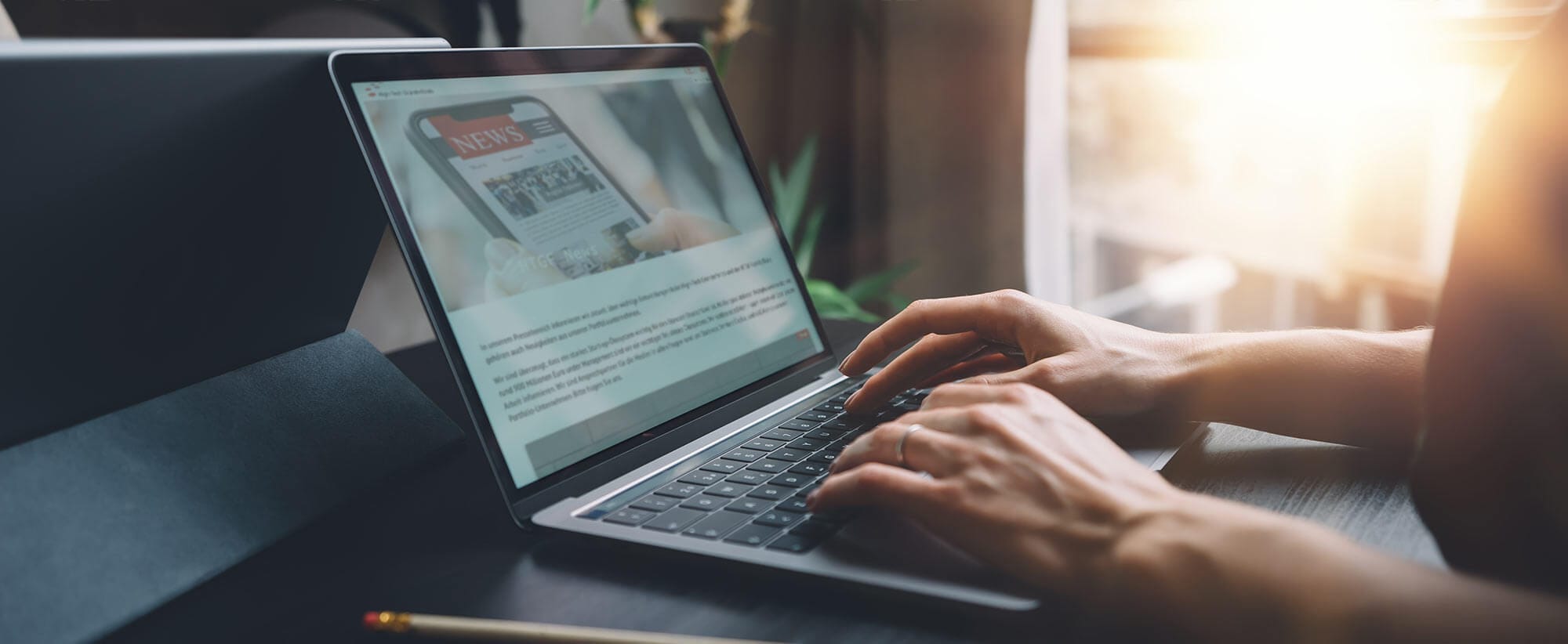 Stay up to date
Subscribe now and receive the latest press releases on investments and other news from High-Tech Gründerfonds. We inform you about important developments at HTGF and provide you with interesting news from our portfolio. Whether it's a successful exit, a new exciting investment or HR news – you'll be the first to know!