REWE Digital acquires e-commerce software provider commercetools GmbH
September 19, 2014
Intensification of digital activities through advanced web shop technology
REWE Digital, a company of REWE Group, has acquired commercetools, a leading technology provider of e-commerce solutions, which is known for its high-performance cloud software. Commercetools will intensify the combine-wide digital activities of REWE Group with its advanced web shop technologies, while continuing to operate on the market as an independent company. With SPHERE.IO, commercetools offers an attractive platform for all required commercial functions as API (Application Programming Interface) and thus enables multi-channel e-commerce (OmniChannel). Since its foundation in 2006, the Munich-based software provider has succeeded in convincing renowned customers such as Red Bull, Brita or Koffer24 of its online technologies.
"Thanks to its advanced e-commerce applications, commercetools opens up exceptional opportunities for our future online activities," said Jean-Jacques van Oosten, Chief Digital Officer of REWE Group. "As a strong partner in the background, we will push forward the further development of the growing company and expand third-party business," emphasised van Oosten.
"REWE Group is a strong partner which gives us a long-term perspective for expanding our successful e-commerce platform SPERE.IO and for strengthening our position as a reliable partner on the market," said Dirk Hörig, CEO of commercetools. "At the end of the day, it is most of all our customers who will benefit from this transaction. We are dedicated to providing the best technology for trade in all channels – i. e. web, mobile and in-store," Hörig continued.
The acquisition by REWE Group will be executed by way of purchase of all shares of the former shareholders of commercetools. The team of 40 will remain unchanged and the co-founders of the company, Dirk Hörig and Denis Werner, will continue as CEOs. Both parties agreed to maintain confidentiality on the purchase price.
REWE Digital decided to acquire commercetools because of its unique technologies. The API-interface-based platform enables maximum flexibility in the application and integration combined with high cost-efficiency – irrespective of the sales channel. The high-performance software works with all common programming languages and offers full scalability irrespective of the number of products, customers or orders for all connected partners and front-ends at access times of less than 100 ms per request.
The foundation and development of commercetools was accompanied by an consortium of investors consisting of BayBG Bayerische Beteiligungsgesellschaft, the High-Tech Gründerfonds (High-Tech Start-up Fund), Bayern Kapital, Astutia Ventures, the family offices Wecken & Cie. as well as Motion Capital.
About commercetools GmbH
commercetools was founded in 2006 by Denis Werner, René Welches and Dirk Hörig. The company with offices in Munich and Berlin specializes in cloud-based e-commerce software. With SPHERE.IO, commercetools offers all essential commercial functions as API (Application Programming Interface) and thus enables multi-channel e-commerce (OmniChannel). The technology is high-performant and available worldwide. Customers of commercetools include BRITA, Red Bull and Koffer24.
About REWE Group
The cooperatively organised REWE Group is one of the leading trade and tourism groups in Germany and Europe. In 2013, the company generated a total external turnover of around 51 billion euros. Founded in 1927, REWE Group operates 15,000 stores with 330,000 employees in 12 European countries. In 2013, around 226,000 employees generated turnover totalling 36 billion euros in approximately 10,000 stores in Germany.
The sales lines include REWE, REWE CENTER, REWE CITY and BILLA supermarkets and consumer stores, the discounter PENNY as well toom Baumarkt and B1 Discount Baumarkt DIY stores. Travel and tourism under the umbrella of DER Touristik includes the tour operators ITS, Jahn Reisen and Tjaereborg as well as Dertour, Meier's Weltreisen and ADAC Reisen and the business travel division FCm Travel Solutions and more than 2,100 travel agencies (e.g. DER Reisebüro, DERPART), the hotel chains lti hotels, Club Calimera and PrimaSol Hotels and the direct tour operator clevertours.com.
About High-Tech Gruenderfonds (HTGF)
High-Tech Gruenderfonds invests in young, high potential high-tech start-ups. The seed financing provided is designed to enable start-ups to take an idea through prototyping and to market launch. Typically, High-Tech Gruenderfonds invests EUR 500,000 in the seed stage, with the potential for up to a total of EUR 2 million per portfolio company in follow-on financing. Investors in this public/private partnership include the Federal Ministry of Economics and Energy, the KfW Banking Group, as well as strategic corporate investors including ALTANA, BASF, Bayer, B. Braun, Robert Bosch, CEWE, Daimler, Deutsche Post DHL, Deutsche Telekom, Evonik, Lanxess, media + more venture Beteiligungs GmbH & Co. KG, METRO, Qiagen, RWE Innogy, SAP, Tengelmann and Carl Zeiss. High-Tech Gruenderfonds has about EUR 576 million under management in two funds (EUR 272 million HTGF I, EUR 304 million HTGF II).
Contact:
High-Tech Gruenderfonds Management GmbH
Marvin Dominic Andrä
Schlegelstraße 2
53113 Bonn
Phone: +49 228 823001-08
Fax: +49 228 823000-50
m.andrae@htgf.de
Press Contact HTGF:
Stefanie Zillikens
Phone: +49 228 823001-07
s.zillikens@htgf.de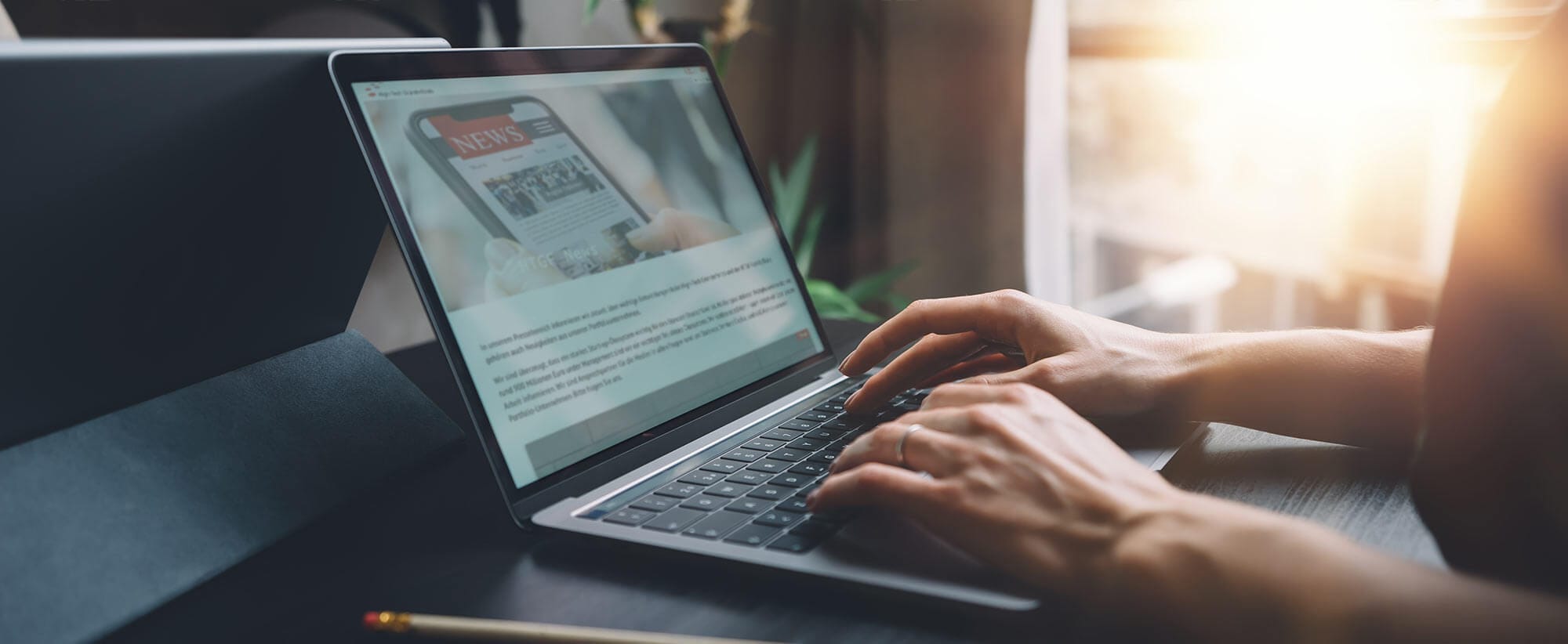 Stay up to date
Subscribe now and receive the latest press releases on investments and other news from High-Tech Gründerfonds. We inform you about important developments at HTGF and provide you with interesting news from our portfolio. Whether it's a successful exit, a new exciting investment or HR news – you'll be the first to know!