PreisAnalytics GmbH, Munich: High-Tech Gruenderfonds, Bayern Kapital and Tengelmann Ventures invest in innovative solution for price monitoring, market analysis and product range management
February 6, 2014
Right at the beginning of the new year, the company PreisAnalytics GmbH – one of the leading providers of tools in the sector of price monitoring, market analysis and product range management in e-commerce – has announced a new financing round. In addition to High-Tech Gruenderfonds and Bayern Kapital, PreisAnalytics' data collection and data analysis software could equally convince the renowned e-commerce investor Tengelmann Ventures. The funds will be used for an increase in growth, nationally and internationally, and for the development of the technology platform.
PreisAnalytics specializes in the development of tools to increase the profitability of e-commerce companies. By means of a specially developed module, market data such as prices and product information can be collected and analyzed in real-time. The data and analyses help traders and manufacturers with a medium sales volume upwards to optimize their prices, observe the market and cleverly expand their product range.
Stefan Wendel, Investment Manager at High-Tech Gruenderfonds, thinks positive about PreisAnalytics: "The e-commerce market will become more and more professional. Special software solutions are needed to support this professionalization on process level. PreisAnalytics has already successfully demonstrated this last year and is well-positioned owing to an experienced founding team. What convinced us were the already existing customer relations to some of the largest e-commerce companies in Germany."
Stefan Bures, founder and Managing Director of PreisAnalytics GmbH adds: "We are extremely pleased to begin 2014 with such a notable team of investors behind us. We knew from the beginning how relevant the topics of professional data collection and intelligent data analysis will become in e-commerce in the future and this has confirmed our goal to become one of the leading tools worldwide in this sector."
About PreisAnalytics
The company PreisAnalytics GmbH offers instruments for price monitoring, market analysis and product range management in e-commerce. Various traders and manufacturers with a medium sales volume upwards use the available tools to be able to react dynamically to developments of the market. The SaaS solutions are applied mainly in the purchase, product management and marketing sectors.
Contact:
PreisAnalytics GmbH
Stefan Bures, Managing Director
Leonrodstrasse 52
80636 Munich
Phone: +49(0)89-9545 7125
E-mail: info@preisanalytics.de
Web: www.preisanalytics.de
About Bayern Kapital
Bayern Kapital GmbH was founded in 1995 on the initiative of the Bavarian State Government in the context of the "Bavarian Future Initiative" (Offensive Zukunft Bayern) in order to provide venture capital in particular for young innovative Bavarian companies. So far, Bayern Kapital has invested around 191 million Euros in 221 innovative high-tech companies. Bayern Kapital currently manages a total fund volume of about 200 million Euros.
Contact:
Bayern Kapital GmbH
Franz Wocheslander
Laendgasse 135 a
84028 Landshut
Phone: +49 871 92325-0
Fax:  +49 871 92325-55
info@bayernkapital.de
www.bayernkapita.de
About Tengelmann Ventures
For several years, Tengelmann Ventures GmbH, a 100% subsidiary company of the company group Tengelmann, has been engaged in fast-growing young businesses, under the motto "Funding your ideas" and is one of the important start-up investors in Germany. Investments are mainly focused on the Consumer Internet and Technology sectors. Currently, the company is engaged in more than 35 start-ups worldwide.
About High-Tech Gruenderfonds
High-Tech Gruenderfonds invests in young, high potential high-tech start-ups. The seed financing provided is designed to enable start-ups to take an idea through prototyping and to market launch. Typically, High-Tech Gruenderfonds invests EUR 500,000 in the seed stage, with the potential for up to a total of EUR 2 million per portfolio company in follow-on financing. Investors in this public/private partnership include the Federal Ministry of Economics and Technology, the KfW Banking Group, as well as strategic corporate investors including ALTANA, BASF, B. Braun, Robert Bosch, CEWE, Daimler, Deutsche Post DHL, Deutsche Telekom, Evonik, Lanxess, media + more venture Beteiligungs GmbH & Co. KG, METRO, Qiagen, RWE Innogy, SAP, Tengelmann and Carl Zeiss. High-Tech Gruenderfonds has about EUR 573.5 million under management in two funds (EUR 272 million HTGF I, EUR 301.5 million HTGF II).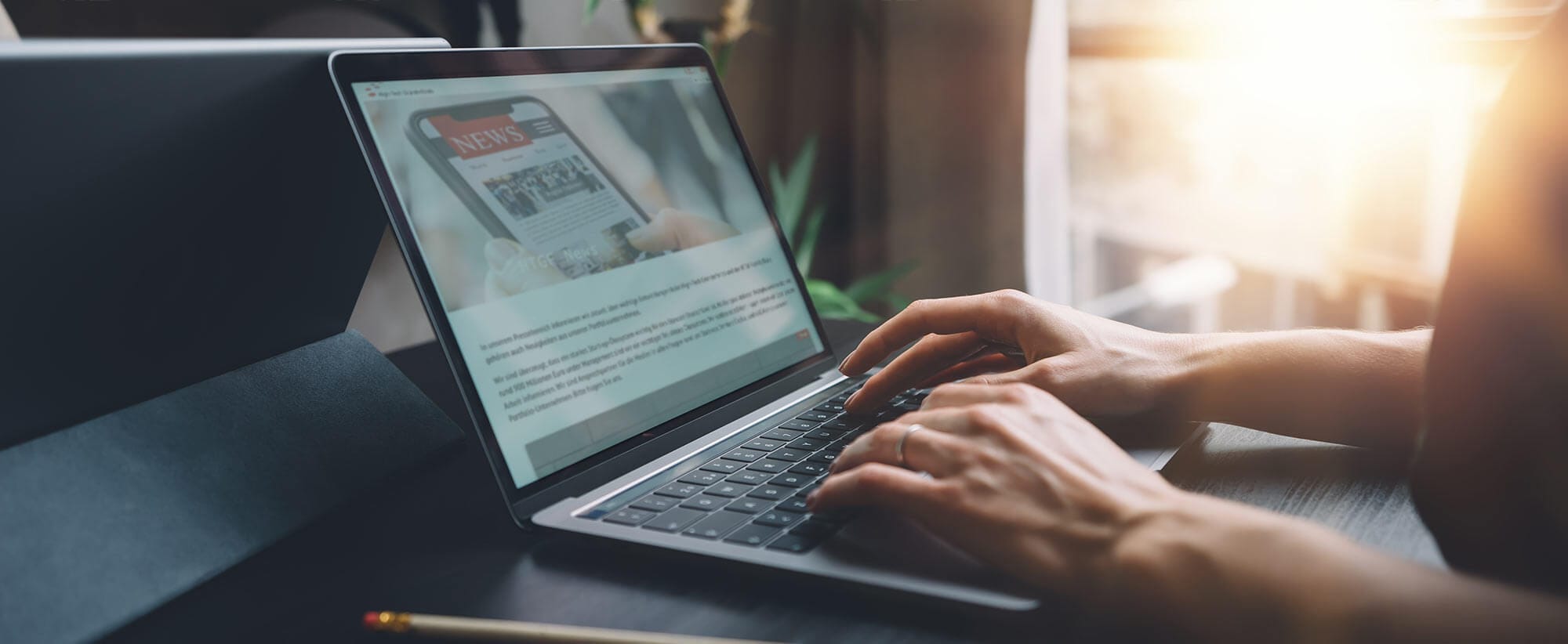 Stay up to date
Subscribe now and receive the latest press releases on investments and other news from High-Tech Gründerfonds. We inform you about important developments at HTGF and provide you with interesting news from our portfolio. Whether it's a successful exit, a new exciting investment or HR news – you'll be the first to know!