#WevsVirus – Digital tools in times of Corona Virus
A virus shuts down the economy
The Corona Virus (COVID-19) forces us all over the world to reduce our social contacts to a minimum. This completely changed our daily lives – privately and professionally – from one day to the next, and it confronts the economy with extreme challenges. Familiar processes have to be redesigned and converted as quickly as possible – flexibility is required, but new tools are also needed.
A challenge is always also an opportunity
Many problems only become apparent in crisis and exceptional situations. Whereas a company could previously live quite well with inefficient processes, it is now difficult to do so. Under these conditions, solutions must be quickly available and applicable. Start-ups make a valuable contribution to this. So do our portfolio companies.
See how our portfolio companies can support you
Digital Health
The corona pandemic demonstrates the need for digitalisation in healthcare. Many technologies in the e-health or digital health sector deal with telemedicine, which provides medical support with the help of apps and digital tools. Remote patient monitoring and video consultation hours via mobile apps are useful tools right now, as is the use of mobile apps to support physical and mental health.
---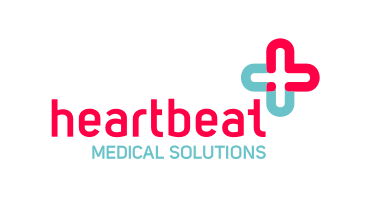 Heartbeat Medical Solution
Remote Disease Monitoring for COVID-19 Cases and Risk Groups in Isolation Heartbeat enables remote disease monitoring for COV-19 patients and risk groups during isolation. For this purpose, a COV-19-specific workflow is integrated into the proven heartbeat platform. Patients and high-risk groups can report their symptoms on a daily basis. Doctors are informed about the course of symptoms and can take immediate action in severe cases.
DearEmployee
Mental health: Working in times of COVID-19
DearEmployee decided to support all companies with a free special "CoronaCare Survey" designed to help master this challenging phase safely and healthily. Specifically, the survey helps verify important drivers of employees' current psychological stress and helps define the most effective measures to be implemented right now.
We also offer new customers our regular PGB licenses (psychological risk assessment according to §§ 5, 6 of the German ArbSchG) free of charge for 6 months!
Mindance
Mental health in turbulent times
The current situation comes with many uncertainties and fears. In the midst of this crisis, it is clear that we can only do this together! That is why we would like to appeal to strengthen the community and our compassion. So-called compassion meditations can help us to feel solidarity with others and to act accordingly. In addition, it is now important to take care of ourselves and to strengthen our own resilience so that we do not let ourselves be dominated by the many worries. Mindfulness and mental training can help to find new strength, reduce stress and contain our fears. That's why we've expanded the Mindance App: From now on, under the heading "Mental Health in in turbulent times", you'll find five exercises on the topics of self-care and connectedness.
This offer is free for all Mindance users and can be used without subscription!
(App is available in German only)
Spherity
In times of social distancing, an entirely new universe of digitization opportunities for e-government, e-health and e-community is evolving. This requires secure digital identity everywhere in the solution concepts. We provide secure digital identities for e-health and e-government processes. For communication between employees in critical infrastructures, we have developed a secure verifiable chat app.
Selfapy
The corona crisis affects us all. In connection with the pandemic, many people suffer from consequences such as depression, lack of sleep and anxiety. In order to offer you support in this situation as well, we have developed a Corona program within a very short period of time, which is now available free of charge. The online program is aimed at anyone suffering from anxiety, negative thoughts or fears of existence in connection with the corona pandemic.
NosoEx
During periods of scarce disinfectant stocks hospitals have to prioritize the refills of dispensers. Our IoT solution NosoEx monitors the frequency of dispenser usage. By doing so, the existing dispensers are upgraded with a sensor. Consequently, dispensers that are frequently used should be refilled with disinfectant bottles more often. NosoEx facilitates an efficient refill management. Moreover, the hand hygiene behaviour can be divided into professions (e.g. doctors, nurses). Followed by that, data-based trainings can be provided to health care workers. The installation of NosoEx is free of charge during Covid-19.
iATROS
The iATROS digital heart center launches the platform "Corona-Herz-Hilfe". "Corona-Herz-Hilfe" is the news platform for cardiovascular patients – developed by the chief physician of the Isar Herz Zentrum at the Isarklinikum Munich, Prof. Dr. med. Alexander Leber, and Dr. med. Georges von Degenfeld, doctor with many years of experience in cardiology and telemedicine. At the heart of the platform is a newly developed risk test for the likelihood of a severe course after a coronavirus infection. A virtual consultation as well as updated information and news provide answers to urgent questions about corona and cardiovascular diseases.
Tracekey
Hospitals are facing additional staff and time bottlenecks due to the corona crisis. Since the introduction of the EU-FMD anti-counterfeiting directive, up to several thousand drug packages must be individually checked for authenticity in hospital pharmacies every day. By using the "HospitalDirect" module of the mytracekey cloud platform, valuable time can be saved, as important information on delivery can be exchanged directly between the manufacturer and the pharmacy. To make the solution quickly usable now, we have developed a cost-effective express solution that can be implemented in two days. The use of the platform by hospitals is completely free of charge.
Remote Work
Working at home with your laptop doesn't make it home office or remote work. A productive and efficient collaboration is often only possible in a team. Communication and exchange via video conference tools are just as essential for successful work as access to all company data. Access authorizations, compliance, databases, cloud or SaaS applications provide the solution. The biggest challenge is to ensure digital security and data protection and to manage access permissions properly. But also the typical administrative tasks, such as obtaining signatures, are a few hurdles for many companies these days. Onboarding of new employees or time recording of working hours is much more difficult from home.
---
deviceTRUST
To maintain a productive workforce, employees working from home should have access to all business-critical applications and data on their existing end-user computing platform, just as they do within the corporate network. With the help of deviceTRUST Home Office Identification and Validation, every employee can use their home office very easily and in compliance with data protection regulations. It also ensures that access from the home office meets security, compliance and regulatory requirements.
Loopline Systems
We support companies in the transition to remote work. We decided to give away Loop Now, our software for agile feedback, OKR Management and team feedback, completeley for free for the next three months for all companies switching to home office.
Our cloud solutions supports teams with:
Agile objective / goal management – Continuous pulse checks
Team- and project-based feedback
Our new shortened onboarding process will get you up and running in 30 minutes – no strings attached.
Flynex
Do you need support with your inspection processes due to reduced personnel availability? FlyNex supports you with efficient inspections, especially in the real estate and energy sector.
Digital and drone based
simple data evaluation
Distributed working and remote monitoring of processes
Especially in the implementation of the obligation to maintain safety or in the inspection of energy networks
To control existing contact bans, we also support local authorities to monitor large areas drone based and in real time.
Onetool
onetool offers access to 60+ SaaS tools from all categories. On average, you save 45% compared to the retail price.
We are giving 5+ tools (Document Signing, Video Conferencing, Screen Recording, HR Recruiting, etc. for free for 3 months)

Uniki
Complete Suite of Cloud-Apps for productive Remote Work
Uniki' ELLY platform is the first Cloud App Platform to offer a complete selection of apps like a smartphone in the cloud – data, online office suite, chat, channels and video conferences, project management and even time tracking. Usually delivered as a combination of hard- and software, it is the first and only Cloud platform that offers all the applications a company needs on a single platform while at the same time guaranteeing maximum security, full data sovereignty and privacy. We decided to offer a free, Cloud-only version of our ELLY platform to anyone who needs a quick solution for productive remote work. Teams who sign up will be able to use any remote work application they need for free for three months.
Userlane
Suddenly every company is a remote company. Onboarding and supporting a remote workforce on the software stack unveils the cracks in the current training & support strategy. Userlane transforms software adoption by guiding users in real-time through any browser-based process with an on-screen Virtual Assistant and interactive guides. Operating directly within the live application, Userlane enables employees to instantly master any new software and feature updates without previous knowledge or formal training.
Filestage
Working from home can make it difficult to get files reviewed and approved by colleagues, management, or clients. Filestage makes it easy for remote teams to review and approve videos, images, and documents all in one place. – Replace long email exchanges with visual commenting and clean discussion threads. – Ensure that the right people always see the right files, and have access to the correct file-versions. – Keep an overview of the status of every file in review, see who is involved, and track why decisions are made. Start your free trial of Filestage today.
CI HUB
Stay in touch with your clients and projects – from home or wherever.
Everyone is being pushed through digitalization at a rapid pace. A lot of new processes, workflows, and requirements are pouring in on us. CI HUB wants to do its part to make this change as easy as possible. With our software solution, you get direct access to cloud storage, image databases and DAM systems of you and your customers, directly from Adobe programs. Over 50 great functions of the software then take over annoying "monkey jobs" across all data and asset sources. And you can do what you do best – be creative and use the peace of your home office! Test it now for 3 months free of charge. We are happy if we can help.
Education
The education system is not prepared for school closures and curfews. Even though digitalisation is already being discussed in education politics. Nobody expected to have to move classrooms to the students rooms from one day to the next. Teaching content, tasks and all communication between students and teachers must be digitised. However, the difference to remote work is small here, and even as digital natives, the "Generation Z", users are much more adaptable to digital communication.
---
Sdui
The school app Sdui connects students, teachers and parents in a GDPR-compliant and digital way. This way, users can share information and learning ressources even if everyone is at home. Many schools use the app to not only share work sheets, but also links to further learning platforms and organizational information. Also, they can organize webinar lessons via the app.

Skoove
In many parts of the world, coronavirus is forcing people to stay inside. We hope you and your loved ones are okay. To make these days brighter, we're making one of our most-loved courses, our Beginner Piano Course, absolutely free. We've also unlocked even more popular and easy-to-play songs to add to your repertoire. You might not be able to leave the house, but we hope we can help make this time at home a lot more enjoyable.Happy learning and stay healthy!
P.S. To support with remote teaching setups, we're making Skoove Premium free for teachers.
Customer aquisition
During the crisis, inbound marketing measures are becoming increasingly important in customer acquisition. Direct customer contact via the field sales force is no longer possible for the time being. The acquisition of new customers by many companies is concentrating even more on digital channels and tools. The internet and their own website are becoming increasingly important in order to be able to meet their sales budgets. Digital visibility must be increased as quickly as possible with online marketing measures.
---
Simplaex
In times like these the team at OGNO's expertise in Search Engine Optimization and Advertising (SEO and SEA) can be of huge help. The logic is that while people may not be looking for your product or service today, when they are there's a 95% chance they'll do so using a search engine (like Google) and a 75% chance that they won't look beyond the first page of the search results. With stats like these, it's clear that capturing customer demand on search engines is critical. In order to do so, your online presence needs solid SEO, improvements that generally need 3-6 months to take effect. Therefore, if you want to get ahead of the curve, you must invest now to outpace your competitors when people begin buying cycles once again.
Customer Service
Customer contact is essential for companies. Customer service is the link between sales, marketing and customers. The corona crisis is forcing many companies to increasingly map their contacts to their customers digitally. Those who were not prepared for this situation face the next challenge that can be solved. Virtual call centers can support companies with customer service during curfew times and thus ensure customer satisfaction and turnover despite the crisis.
---
Virtual Q
Corona confronts customer service with unprecedented challenges! virtualQ therefore supports you quickly and pragmatically:
Flexibly editable emergency announcements in your IVR
Selection of callers by urgency using intelligent routing / IVR
Automatic recording of requests even outside service hours with intelligent voice bots
Capacity-based peak smoothing during the course of the day with virtual waiting and minute-based callback appointments – higher customer service accessibility
Live connection as well as the support can be set up in 1-3 days without IT connection and completely remote!
Community
---
Makerist
Wearing masks can make a significant contribution to slowing the spread of the coronavirus. Unfortunately here is an acute shortage of masks from hospitals to private individuals. Makerist launched the #MaskOn campaign to bring together volunteer sewists from our community to sew masks for those who need them. Please help us to raise visibility for the topic of community masks, and this campaign via social media channels: Instagram, Facebook or LinkedIn with the hashtags #maskon #maskeauf #makerist #stopcorona.
---
mobile Job
We support all system-relevant companies in being able to hire suitable personnel as quickly as possible, regardless of whether they are specialists or temporary staff. Every day our database grows especially for the food sector (production, logistics, trade), clinics and infrastructure sector, with applicants we can make available to the companies. At the same time, all system-relevant companies can currently place all their vacancies on our job board in the blue board. We support the other side of the market – companies that have to send their staff on short-time work – with the handling of the process, as well as with getting the employees into a part-time job if necessary, so that they receive a net compensation.
Moberries
Special offering: until end of June you can hire remote Developers for € 2.000,- flat. We have over 30.000 activ searching qualified developers. Please enter "HTGF remote" under comments when signing up.
---
Craftcloud
Craftcloud by All3DP Fills the Gap in Disrupted Supply Chains Corona causes interruptions in the supply chains. The lack of components leads to bottlenecks in production. Many parts and components can be produced using 3D printing technology. Craftcloud provides an ordering platform for 3D printing jobs. Companies looking for quick replacements for missing parts and functional parts can find real-time quotes from numerous 3D printing service providers and order directly from Craftcloud. Craftcloud operates worldwide.
Simreka
Limited access to physical laboratories does not mean development work has to stop. Using Simreka virtual experiment simulation and data service, chemical/material and consumer product companies can digitally continue product development and improvement in manner that reduces costs and delivers higher returns. Also in case of supply chain disruptions, companies can use virtual experiment simulation to figure out how to continue deliver their products with alternative raw materials and the same manufacturing process. This also applies to pharmaceutical manufacturing. You can get started in a matter of hours. Schedule a demo with Simreka to explore further
Quality Management
---
flowtify
Flowtify is a digital quality management platform that helps companies ensure secure, complete and traceable hygiene documentation.
One of our customers' main focuses is HACCP documentation, as required in all food processing companies in the EU. But also old people's homes, hospitals, etc. can benefit from our solution when it comes to supporting employees in the execution and documentation of hygiene-relevant activities. Through the integration of IoT-capable devices and a comprehensive AUDIT tool, a holistic, digital quality management can be lived. Live QM data from all outlets help to update information in seconds instead of hours or days.
Flowtify HACCP is available free of charge for all new registrations until 30.04.20 for 3 months!
Market research
---
Corona Product Radar
1:0 for Corona: suffering people, weakening economy, empty shelves.
In the fight against frustration and anger we strike back together:
Via the "Corona Product Radar", members of our nationwide community report stocks of highly demanded products in local stores. We make the results available to the public, so that it is possible to check where in the area the desired product is available before shopping.
Open Source
---

Valispace
Many teams are currently working on creating hardware solutions for the covid-19 crisis. Respirators/Ventilators and many other devices are being developed. Valispace gives away its engineering software for free to all teams that develop Open Source Hardware solutions for medical devices in the COVID19 crisis.
Casavi
The current situation confronts property managers with challenges. For this reason, casavi now offers the basic version of its cloud software solution free of charge. With it, property managers bring digital order to their customer service and support team coordination. A ticket system enables the coordination of tradesmen, appointments can be made, and documents can be provided digitally. With a service app and a customer portal for residents, messages can be distributed quickly, enquiries can be recorded, or a community help network set up.
Data Management
____________________________________________________________________________________________________________
CONWEAVER
In view of the COVID 19 crisis, CONWEAVER has decided to make its software available free of charge if it can save lives.
Our expertise lies in the automated and fast linking of very large amounts of data:
• To support medical device manufacturers with their challenges of engineering and production
• To support development, production and supply cooperations between manufacturers of medical equipment and their partners
• To improve the information chain on COVID-19