OUTFITTERY raises 13 million EUR led by Highland Capital Partners Europe
February 17, 2014
Women-led start-up leader in cutting-edge online personal shopping site for men
Outfittery, Europe's leading curated shopping service, has raised EUR 13 million led by Highland Capital Partners Europe with participation from existing investors including Holtzbrinck Ventures, Mangrove Capital Partners, High-Tech Gründerfonds, RI Digital Ventures and VC fund Kreativwirtschaft managed by IBB Beteiligungsgesellschaft. Outfittery, founded by Anna Alex and Julia Bosch only two years ago, has transformed the online shopping experience for men, using personal shoppers to curate customised outfits, which are conveniently sent to the customer's home. Outfittery currently operates in Germany, Austria and Switzerland. The company plans to use the investment to expand its high-quality men's fashion line and further fuel its international growth, including expanding into several more European countries this year.
"In a very short timeframe Outfittery has proven to be a major disruptor to the massive menswear category in Europe," said Sam Brooks, partner at Highland Capital Partners Europe. "Its innovative focus on personalized curation is translating into hyper growth. We are excited to be partnering with such an exceptional team to help further accelerate expansion."
In just two years, Outfittery has acquired more than 100,000 customers in what is only the beginning of a fundamental shift to online shopping. According to Datamonitor, the market for men's fashion in Europe amounts to 100 billion EUR, but only 10 percent of those purchases are made online. That is rapidly changing, and Outfittery perfectly combines the advantages of brick and mortar retail (highly personalized service) with those of e-commerce (convenience), making the company very well positioned to continue its rapid growth.
"We are very proud to have gained another very renowned investor in Highland, supporting our vision and making it possible for us to continue to rapidly expand our market position," said Outfittery founder Julia Bösch. "Our goal is to become the go-to online portal for men's fashion in Europe. The cornerstones for our success are personalised service and uncompromising customer focus."
Marvin D. Andrae, Investment Manager at High-Tech Gruenderfonds: "As Outfittery's first investor, we've been able to see the tremendous strides and exceptional growth it has made over the last couple years.  We're thrilled Outfittery has secured the funding to expand even further and we can't wait to see what the next few years bring."
Alex and Bosch founded the company in 2011 to help every man look his best without the pain of shopping. Many men simply don't have the time or desire to buy clothes and sometimes find the typical e-commerce experience overwhelming. Outfittery has built a loyal customer base through first-rate customer service. With every outfit a customer buys or returns, his stylist gets to know his taste better and every customer receives hand-written notes from her. This highly detailed attention to the customer's style and needs, which only becomes more personalized over time, is key to the Outfittery model.
About OUTFITTERY
OUTFITTERY makes it easier for men to shop for clothes on the Internet. Customers answer just a few questions about clothing style and sizes on www.outfittery.com. Thereafter, OUTFITTERY's style experts contact customers personally and put together customised outfits, which are conveniently sent to the customer's home. Whatever the customer likes, he keeps, sending back everything else. OUTFITTERY offers this innovative service at no charge. The company has 100 employees and is headquartered in Berlin. Fifty female style experts are dedicated to taking care of the customer's fashion desires. Currently, more than 150 top-quality fashion brands are on offer. OUTFITTERY has been in business since April 2012 and currently operates in Germany, Austria and Switzerland.
About Highland Capital Partners Europe
Through a dedicated pan-European growth equity technology fund, Highland Europe embraces Highland Capital Partners' global mission of helping great people build great companies. Highland Capital Partners was founded in 1988 and has raised over $3 billion of committed capital. Highland has backed a number of companies that have been recognized as leaders within their industry categories, including: Aereo, Ask Jeeves, Bromium, Gigamon, Leap Motion, Lululemon, LevelUp, Lycos, MapQuest, Nebula, Qihoo 360, Quattro Wireless, Rent the Runway, Starent Networks, Sybase, VistaPrint and WePay. For more information, visit Highland's web site at www.hcp.com.
About High-Tech Gruenderfonds
High-Tech Gruenderfonds invests in young, high potential high-tech start-ups. The seed financing provided is designed to enable start-ups to take an idea through prototyping and to market launch. Typically, High-Tech Gruenderfonds invests EUR 500,000 in the seed stage, with the potential for up to a total of EUR 2 million per portfolio company in follow-on financing. Investors in this public/private partnership include the Federal Ministry of Economics and Energy, the KfW Banking Group, as well as strategic corporate investors including ALTANA, BASF, B. Braun, Robert Bosch, CEWE, Daimler, Deutsche Post DHL, Deutsche Telekom, Evonik, Lanxess, media + more venture Beteiligungs GmbH & Co. KG, METRO, Qiagen, RWE Innogy, SAP, Tengelmann and Carl Zeiss. High-Tech Gruenderfonds has about EUR 573.5 million under management in two funds (EUR 272 million HTGF I, EUR 301.5 million HTGF II).
Media contact
HOSCHKE & CONSORTEN, Miriam Piecuch, m.piecuch@hoschke.de, Phone: +49. 40. 36 90 50 – 33
Svenja Schrieber, s.schrieber@hoschke.de, Phone: +49. 40. 36 90 50 – 40
Contact:
High-Tech Gründerfonds Management GmbH
Marvin Andrä
Schlegelstraße 2
53113 Bonn
Tel.: +49 (228) 823 001-00
Fax: +49 (228) 823 000-50
info@high-tech-gruenderfonds.de
www.high-tech-gruenderfonds.de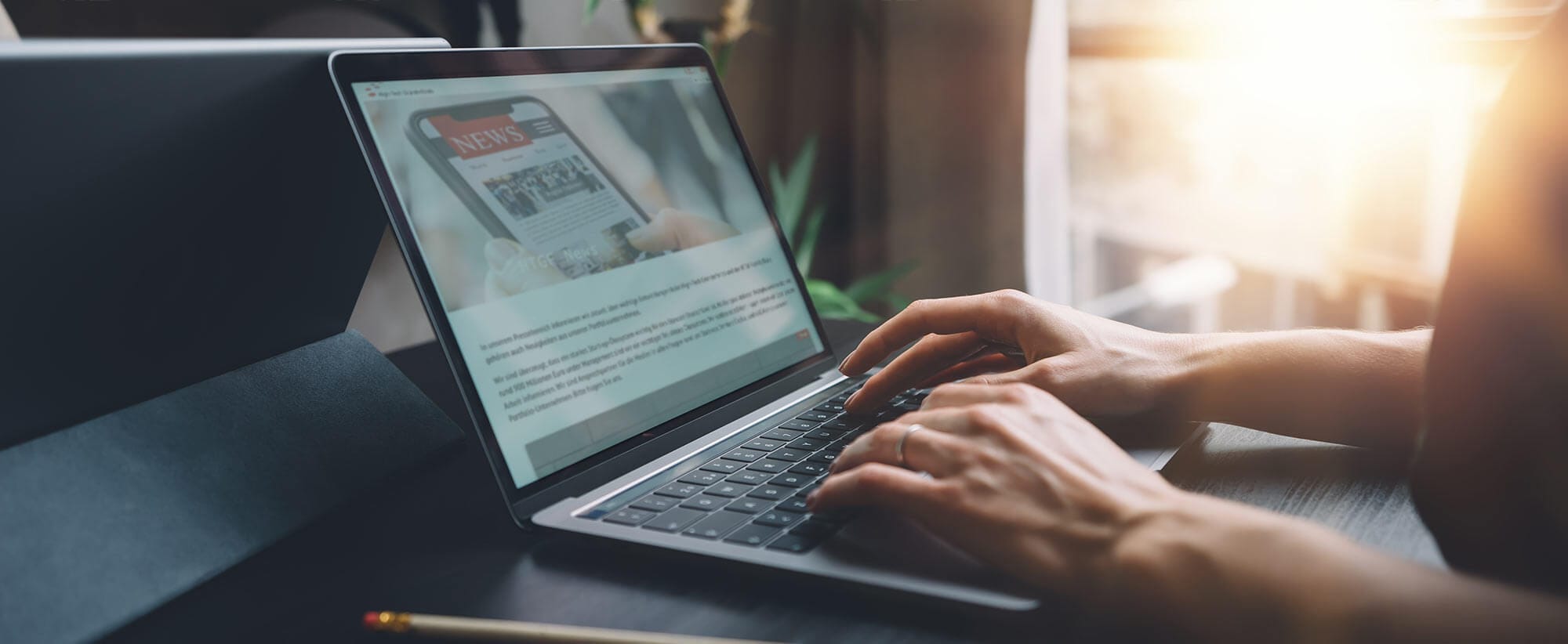 Stay up to date
Subscribe now and receive the latest press releases on investments and other news from High-Tech Gründerfonds. We inform you about important developments at HTGF and provide you with interesting news from our portfolio. Whether it's a successful exit, a new exciting investment or HR news – you'll be the first to know!