Molecular diagnostics company oncgnostics GmbH closes Series A financing round for CE mark and market entry of its cervical cancer diagnostics test GynTect®
January 29, 2015
oncgnostics develops, based on proprietary epigenetic biomarkers molecular tests for reliable cancer diagnostics. With the seed financing through High-tech Gruenderfonds (HTGF) and Stiftung fuer Technologie, Innovation und Forschung Thueringen (STIFT), oncgnostics implemented a quality management system and developed its first test GynTect®. This test allows reliable diagnostics of cervical cancer and its pre-stages. Now oncgnostics has raised a seven-digit Euro amount in a Series A financing round led by bm|t beteiligungsmanagement thüringen GmbH, together with two further new investors, Sparkasse Jena-Saale-Holzland and Anastasia Zepik. HTGF and STIFT participate in this financing round and expand their shareholding.
Udo Werner, CEO of bm|t beteiligungsmanagement thüringen GmbH, follows oncgnostics' activities already since its establishment in 2012. "The oncgnostics team has made rapid progress in the development of GynTect®. Together with the high market potential such an early detection test has in the field of diagnostics of one of the most prominent cancers in women worldwide has motivated us to invest," he claims.
Dr. Alfred Hansel, CEO, and Dr. Martina Schmitz, CSO at oncgnostics GmbH, are glad that the new investors together with HTGF and STIFT provide a sound financing for future activities: "This Series A round allows us to finalize the CE mark of GynTect® and to perform further relevant clinical trials. Thus we'll be able to provide the test for patients, gynaecologists and diagnostic laboratories soon!"
Prior to the Series A closing, oncgnostics has strengthened its management team: with his longstanding pharma industries experience Dr. Peter Haug will lead the business development & licensing.
"With high specificity and sensitivity GynTect® detects cervical carcinomas and their pre-stages in women tested positive for HPV, causing agent of cervical cancer", Prof. Matthias Dürst, head of the Gynaecologic molecular biology functional unit at the University women's hospital Jena and co-founder of oncgnostics, claims. Professor Matthias W. Beckmann, director of the university women's hospital Erlangen and key opinion leader in women's health, agrees: "With GynTect® patients may obtain clarification after abnormal Pap smears and positive HPV test results. This may help to avoid unnecessary invasive diagnostics and treatments and thus to reduce costs in healthcare." Professor Ingo Runnebaum, director of the gynaecology department of the University women's hospital Jena adds: "All women will benefit from a simple and reliable diagnostic test like GynTect®, since upon early diagnosis cervical cancer is almost always curable!"
About oncgnostics
Spun out from the University women's Hospital Jena, oncgnostics focuses on in vitro diagnostic tests for the early and accurate detection of cancer utilizing proprietary epigenetic biomarkers. The diagnostic products will allow earlier detection of more cancer cases and thus contribute to the improvement of therapeutic success. The initial product developed, GynTect®, allows the rapid and reliable detection of cervical precancerous lesions and cancer.
About bm|t
The Erfurt-based bm|t beteiligungsmanagement thüringen gmbh – a subsidiary of the Thüringer Aufbaubank – is the management company for six investment funds with a total volume of 250 m €. bm|t invests in innovative companies of all high-yield sectors and in all stages of a company's life cycle, from start-up to IPO or MBO.
About Anastasia Zepik
Anastasia Zepik is Managing Shareholder of ITAI GmbH (Aschaffenburg), a company which invests in small and medium-sized enterprises having the perspective for success in growth markets. Well-positioned and innovative products are of prime importance for a positive investment decision.
About Sparkasse Jena-Saale-Holzland
Since more than 185 years Sparkasse Jena-Saale-Holzland is a strong and reliable regional partner. With its large branch network the consultants are always very close to the customers and can make decisions quickly and directly. Sparkasse offers everything from giro account, estate procurement and financing, to business banking and corporate customer service. As a public sector institution Sparkasse is dedicated to the common good, the regional economic development and the people living in the area.
About STIFT
In the framework of the Thuringian network for the formation of innovative companies (ThEx Innovativ), STIFT supports newly established technology-oriented innovative companies. Furthermore, STIFT acts as side investor in the early-phase financing of high-tech companies. The innovative degree of the concept and the entrepreneurial potential are decisive for an investment, without any focus on specific business areas. The investments regionally focus on Thuringia.
About HTGF
High-Tech Gruenderfonds invests in young, high potential high-tech start-ups. The seed financing provided is designed to enable start-ups to take an idea through prototyping and to market launch. Typically, High-Tech Gruenderfonds invests EUR 500,000 in the seed stage, with the potential for up to a total of EUR 2 million per portfolio company in follow-on financing. Investors in this public/private partnership include the German Federal Ministry of Economics and Energy, the KfW Banking Group, as well as strategic corporate investors including ALTANA, BASF, Bayer, B. Braun, Robert Bosch, CEWE, Daimler, Deutsche Post DHL, Deutsche Telekom, Evonik, Lanxess, media + more venture Beteiligungs GmbH & Co. KG, METRO, Qiagen, RWE Innogy, SAP, Tengelmann and Carl Zeiss. High-Tech Gruenderfonds has about EUR 576 million under management in two funds (EUR 272 million HTGF I, EUR 304 million HTGF II).
Contact:
High-Tech Gründerfonds Management GmbH
Dr. Bernd Goergen
Investment Director
Schlegelstraße 2
53113 Bonn
Phone: +49 228 823001-00
Fax: +49 228 823000-50
info@htgf.de
www.high-tech-gruenderfonds.de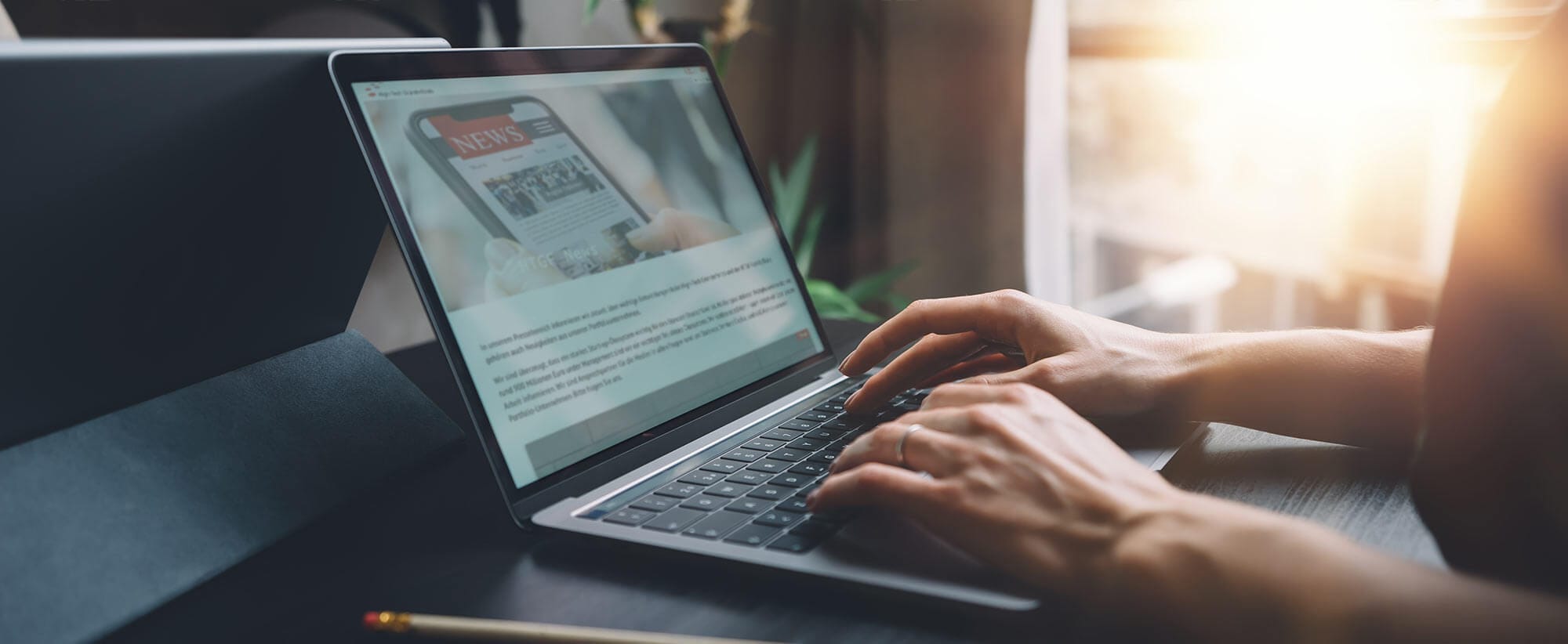 Stay up to date
Subscribe now and receive the latest press releases on investments and other news from High-Tech Gründerfonds. We inform you about important developments at HTGF and provide you with interesting news from our portfolio. Whether it's a successful exit, a new exciting investment or HR news – you'll be the first to know!