Lockbox receives Seed Money through High-Tech Gruenderfonds (HTGF)
November 11, 2014
No waiting for deliveries anymore. A new delivery system, developed by Lockbox GmbH, allows depositing deliveries securely at the recipient's doorstep without him having to be at home. Lockbox is the temporary "Packstation" at the recipient's doorstep and, at the same time, a reusable packaging. The High-Tech Gruenderfonds is investing in innovation and growth of this young Berlin start up.
Lockbox, which was founded in May of 2013 by Thomas Kraker von Schwarzenfeld, is the temporary "Packstation" at your doorstep. Deliveries that are packed into, and transported inside the robust Lockbox, can be deposited securely in front of the recipient's doorstep. In order to do so, the recipient receives a hook individually made from steel: The "Lockbox Anchor." This anchor is used by the delivery driver to secure the box. For the recipient, to open the box, no additional key or PIN code is required. This innovative delivery system allows making deliveries to the home address without having the customer to be at home. Not only does this increase customer convenience, it also reduces rerouting of parcels for delivery service providers. This innovation received seed financing by the High-Tech Gruenderfonds (HTGF).
Thomas Kraker von Schwarzenfeld says: "While parcel delivery service providers successfully deliver shipments to the recipient with the first try in only 54% of all cases, this number reaches more than 98% with Lockbox." The start up began testing the Lockbox System in April of 2014. This phase was successfully completed in September. Now, Lockbox is delivering orders to end customers all over Berlin, and planning to expand to other major cities in Germany in the first quarter of 2015.
Dr. Tanja Emmerling, Investment Manager at the High-Tech Gruenderfonds, about the investment: "We see high potential in the maket of delivery on the last mile to the customer in the inner city. Lockbox has proofed to be the most well though model in this area with a very entrepreneurial team."
The company is competing for a strongly growing market. The market for B2C deliveries in Germany grew in average by 9% per year in the last years. Revenues were at € 8.5 bn in 2013. Looking into the e-food business, one of Lockbox' primary target markets, the growing rates are even higher.
The managing team consists of Thomas (45, CEO and inventor of the system), his nephew Daniel Kraker von Schwarzenfeld (26, COO), Matthias Lill (30, CTO), and Alexander Lutz (42, Head of Sales). The investment provided by HTGF will be used mainly to finance expansion projects and growth.
About Lockbox GmbH
Lockbox was founded in May of 2013 and now has 5 employees. The first phase of product development was completed in April 2014, resulting in a pilot project with Kochzauber and DPD in Berlin. The Lockbox System has been filed for patent in Europe.
For high-resolution images, please visit www.lockboxsystem.com/site/presse. There you will find images and logos for download.
Press contact:
Lockbox GmbH
Contact: Thomas Kraker von Schwarzenfeld (CEO)
Kronenstraße 55-58
10117 Berlin
030 – 80570052
presse@lockboxsystem.com
www.lockboxsystem.com
About High-Tech Gruenderfonds
High-Tech Gruenderfonds invests in young, high potential high-tech start-ups. The seed financing provided is designed to enable start-ups to take an idea through prototyping and to market launch. Typically, High-Tech Gruenderfonds invests EUR 500,000 in the seed stage, with the potential for up to a total of EUR 2 million per portfolio company in follow-on financing. Investors in this public/private partnership include the Federal Ministry of Economics and Energy, the KfW Banking Group, as well as strategic corporate investors including ALTANA, BASF, Bayer, B. Braun, Robert Bosch, CEWE, Daimler, Deutsche Post DHL, Deutsche Telekom, Evonik, Lanxess, media + more venture Beteiligungs GmbH & Co. KG, METRO, Qiagen, RWE Innogy, SAP, Tengelmann and Carl Zeiss. High-Tech Gruenderfonds has about EUR 576 million under management in two funds (EUR 272 million HTGF I, EUR 304 million HTGF II).
Contact:
High-Tech Gruenderfonds Management GmbH
Dr. Tanja Emmerling
Schlegelstraße 2
53113 Bonn
Phone: + 49 228 82300 – 164
Fax: + 49 228 82300 – 050
t.emmerling@htgf.de
www.high-tech-gruenderfonds.de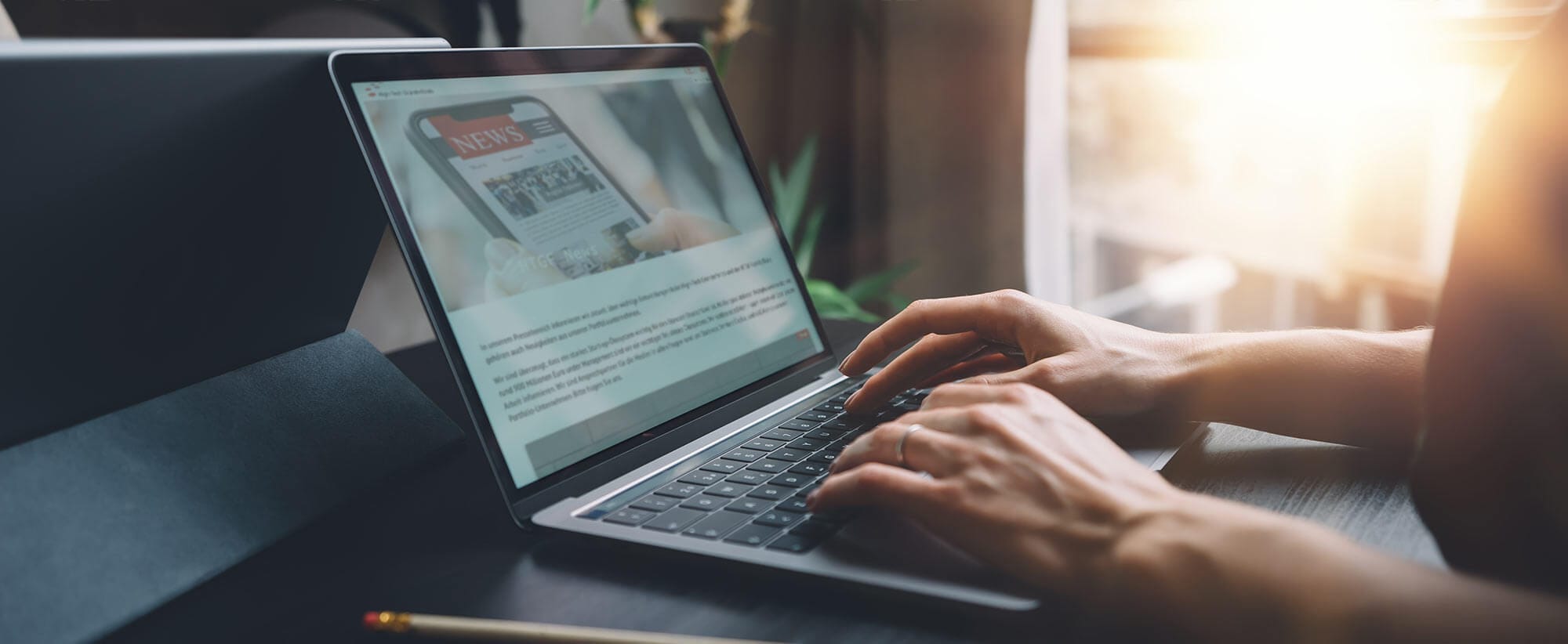 Stay up to date
Subscribe now and receive the latest press releases on investments and other news from High-Tech Gründerfonds. We inform you about important developments at HTGF and provide you with interesting news from our portfolio. Whether it's a successful exit, a new exciting investment or HR news – you'll be the first to know!