Innovative actuators in an ultra-compact design made of shape memory alloys – Fresh capital from KIT and HTGF for memetis GmbH in Karlsruhe
October 2, 2018
As a spin-off of the Karlsruhe Institute of Technology (KIT), memetis GmbH completed its first funding round with a seven-figure amount. Within the financing consortium, High-Tech Gründerfonds (HTGF) and the Karlsruhe Institute of Technology (KIT) are investing side by side for the first time, together with other venture capital investors with extensive high-tech investment experience. The investment supports memetis' business development, in particular the establishment of the comparatively unknown technology and various actuator applications in the market as well as expanding its own development and production capabilities.
More and more functionality in ever smaller installation spaces – this development can be observed across all industries today. In addition to microcomputers and a wide variety of sensors, components that actively generate motion are increasingly being used in a large number of applications: miniature actuators! Where conventional technologies increasingly reach their limits, the Karlsruhe-based company memetis relies on ultra-compact actuators made of shape memory alloys.
The actuators developed by memetis use intelligent materials – the so-called shape memory alloys (SMA). These are metallic alloys that seem to "remember" a certain, previously trained shape through electrical heating and then assume it with a certain force – very similar to a muscle that is tensioned. The specialty about this is that this alloy itself already has these properties and in principle no other mechanical components are required. The forces correspond to a multiple of the component's weight and the displacement can be up to 10% of its length. When the actuator cools down, it loses its force and can then be reactivated by reheating – up to many millions of times in modern SMAs. These special properties can be used specifically to produce high-performance actuators with unsurpassed working density in a highly compact format.
This is particularly useful in miniature valves and dosing units for insulin pumps or so-called lab-on-a-chip systems, which have to be highly portable and can be used directly on the patient. Ultra-compact actuators are also in demand in high-quality smartphones so that snapshots with the integrated camera are always sharply focused and blur-free. The possible applications are far from exhausted. In addition, the intelligent components can even provide information on their own switching status in the sense of "self-sensing".
About memetis
memetis develops foil-based miniature actuators made of shape memory alloys (SMA). Foil-based SMA miniature actuators enable high switching forces with better integratability and higher design flexibility compared to available wire-based SMA solutions. memetis has expertise in the microstructuring of SMA miniature actuators and can quickly adapt the developed actuators to market and customer requirements using specially coordinated rapid manufacturing technology. Due to the expanded range of applications, memetis SMA miniature actuators are used in a variety of innovative industries, such as biotechnology and medical technology.
Contact
memetis GmbH
Christoph Wessendorf
Gablonzer Strasse 27
76185 Karlsruhe
T: +49 721 47000240
team@memetis.com
www.memetis.com
About High-Tech Gründerfonds
The seed investor High-Tech Gründerfonds (HTGF) finances technology start-ups with growth potential. With a total volume of EUR 892.5 million distributed among three funds (EUR 272 million Fund I, EUR 304 million Fund II, EUR 316.5 million Fund III) and an international partner network, HTGF has supported 500 start-ups since 2005. Its team of experienced investment managers and start-up experts supports the young companies with know-how, entrepreneurial spirit and passion. The focus is on high-tech start-ups in the software, media and Internet sectors as well as hardware, automation, healthcare, chemistry and life sciences. To date, external investors have invested more than 1.8 billion euros in the HTGF portfolio in over 1,300 subsequent financing rounds. In addition, the fund has successfully sold shares in more than 90 companies.
Investors in the public-private partnership include the Federal Ministry of Economics and Technology, KfW, the Fraunhofer-Gesellschaft and the commercial enterprises ALTANA, BASF, Bayer, Boehringer Ingelheim, B.Braun, Robert Bosch, BÜFA, CEWE, Deutsche Post DHL, Dräger, Drillisch AG, EVONIK, EWE AG, Haniel, Hettich, Knauf, Körber, LANXESS, media + more venture Beteiligungs GmbH & Co. KG, PHOENIX CONTACT, Postbank, QIAGEN, RWE Generation SE, SAP, Schufa, Schwarz Gruppe, STIHL, Thüga, Vector Informatik, WACKER and Wilh. Werhahn KG.
Contact
High-Tech Gründerfonds Management GmbH
Gregor Haidl
Schlegelstraße 2
53113 Bonn
T: +49 228 82300 – 125
g.haidl@htgf.de
www.htgf.de
About KIT Gründerschmiede
The KIT-Gründerschmiede as part of the strategic field of action "Innovation" at KIT was founded in order to expand and bundle existing activities of start-up support. The KIT-Gründerschmiede inspires students and scientific employees to think entrepreneurially and trains them to act entrepreneurially. Entrepreneurs and companies are supported in order to lead innovations to success and to act responsibly in every respect. Accordingly, KIT is setting up itself as a regional and international incubator for innovative business start-ups and technology transfer.
In particular, KIT supports start-up projects of students, employees and alumni of KIT with a variety of offers and services, such as financial support through public and private funds and the scaling of the idea to a successful company. The integration of selected network partners and investors in the areas of qualification, mentoring and growth financing is a further focus of our work. In selected cases, KIT is also involved as a partner in its technology-based spin-offs.
More information: www.kit-gruenderschmiede.de
Contact
Karlsruhe Institute of Technology (KIT)
INNOVATION AND RELATIONS MANAGEMENT (IRM)
– Industry Relations, New Ventures and Shareholdings (IGB)
Thomas Neumann
Leitung Gründungen und Beteiligungen
Hermann-von-Helmholtz-Platz 1
76344 Leopoldshafen
T: +49 721 608-29056
t.neumann@kit.edu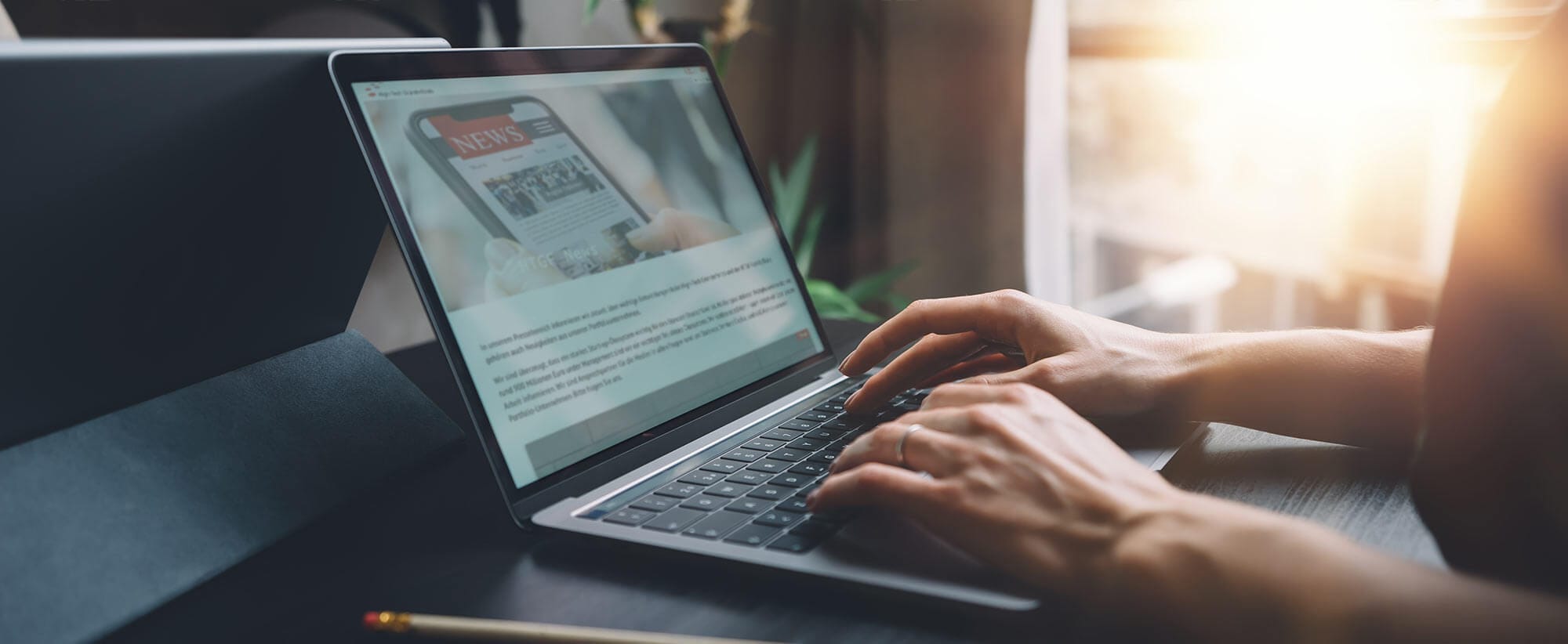 Stay up to date
Subscribe now and receive the latest press releases on investments and other news from High-Tech Gründerfonds. We inform you about important developments at HTGF and provide you with interesting news from our portfolio. Whether it's a successful exit, a new exciting investment or HR news – you'll be the first to know!