HTGF welcomes Enscape GmbH, a portfolio spin-off and category leader: 71 out of the TOP100 architectural firms are customers of Enscape after only two years
July 5, 2017
Enscape™ is a leading global provider of visualization software for architects. The company spun off in 2017 as a separate company from Inreal Technologies GmbH, a HTGF portfolio company since 2012.  Enscape's real time 3D rendering plugin delivers stunning one-click design reviews.
Since the first release, Enscape has upgraded its real-time 3D rendering plugin for Autodesk® Revit® and Trimble® SketchUp®. As the world's first real-time rendering and virtual reality plugin for the most widely used modeling software, Enscape saves architects hours and days while enabling customers to experience – not just visualize – their architectural projects from every angle and at different times of day. Already 88% of the Top50 architectural firms purchased Enscape.
"Enscape is designed to meet the top demands of today's architect, delivering an extremely fast, effortless, beautiful end product that is inexpensive and directly integrated with Revit and SketchUp," said Thomas Schander, CEO of Enscape. "We are proud that Enscape is being used as a standard application in projects worldwide and at leading firms such as Foster + Partners and Kohn Pedersen Fox (KPF). Its accessibility and low cost make it a must-have tool for every architect's arsenal."
Benjamin Erhart, Investment Director of High-Tech Gründerfonds, adds: "Having worked with Thomas Schander and Moritz Luck since 2012, we are proud on what has been achieved in the past two years since we started the Enscape development. Enscape is a spin-off and a fast growing, world leading SaaS-company in its field. With over 90% non-german customers, Enscape excited customers with its global presence from day one."
In July version 2.0 is being released. With one click, Enscape users simply install the plugin and can walk through a fully rendered project or export high quality screenshots within seconds. No additional software is required, and direct integration with Revit and SketchUp eliminates uploading data to the cloud. The fully dynamic program reflects all changes in construction in real-time, and the Enscape walk-through can be exported as a stand-alone executable file for easy distribution and customization.
"We are avid users of Enscape in our day-to-day operations," said Stephen Holmes, Manager & Partner of Foster + Partners. "Not only does Enscape seamlessly integrate into our BIM process with minimal training, but its immediate feedback to design challenges of geometry, material finishes, lighting and acoustics directly from the BIM model is a huge benefit."
Architects can now understand the composition of their designs as they are designing, in both standard interface and virtual reality. With Oculus Rift and now HTC VIVE, Enscape users have the ability to explore each Revit and SketchUp project with room-scale virtual reality controllers for easy navigation in just one click.
About Enscape™
Enscape is a 3D real-time rendering plugin for Autodesk® Revit® and SketchUp that creates remarkable visualizations with one click. The generated walk-through can be viewed in virtual reality or exported into a video within seconds. This allows for faster design iterations with less preparation time, allowing instantaneous design reviews and presentations. Enscape provides architects with a quicker way to create rich real-time 3D visualization renderings. The company spun off as a separate Company in 2017 and is based in Karlsruhe, Germany.
Contact
Moritz Luck
Enscape GmbH
Erbprinzenstraße 27
76133 Karlsruhe
Germany
Office: +49 721 132 060 60
m.luck@enscape3d.com
www.enscape3d.com
About High-Tech Gründerfonds
High-Tech Gründerfonds (HTGF) is Germany's most active seed stage investor. With about EUR 820 million under management (EUR 272 million HTGF I, EUR 304 million HTGF II, EUR 245 million HTGFIII, 1. Closing), we provide financing for technology-driven companies active in a wide range of fields, including robotics, IoT and energy, Medtech and Biotech, chemicals and software. The seed financing provided is designed to enable start-ups to take their ideas through prototyping and to market launch. We can provide up to EUR 3 million in total financing per company in follow-on financing rounds. Furthermore, start-ups benefit from our team's experience and expertise as well as HTGF's extensive network of investors, experts, managers and scouts. Investors in this public-private partnership include the German Federal Ministry of Economics and Energy, the KfW, Fraunhofer-Gesellschaft e.V. and numerous strategic corporate investors, including ALTANA, BASF, B.Braun, Robert Bosch, BÜFA, CEWE, Deutsche Post DHL, Drillisch AG, EVONIK, Haniel, Hettich, Knauf, Körber, Lanxess, media + more venture Beteiligungs GmbH & Co. KG, PHOENIX CONTACT, Postbank, QIAGEN, SAP, Schufa, Schwarz Gruppe, STIHL, Thüga, Vector Informatik and WACKER.
Contact
High-Tech Gründerfonds Management GmbH
Benjamin Erhart
Schlegelstraße 2
53113 Bonn
Tel.: + 49 228 823 001 00
info@htgf.de
www.htgf.de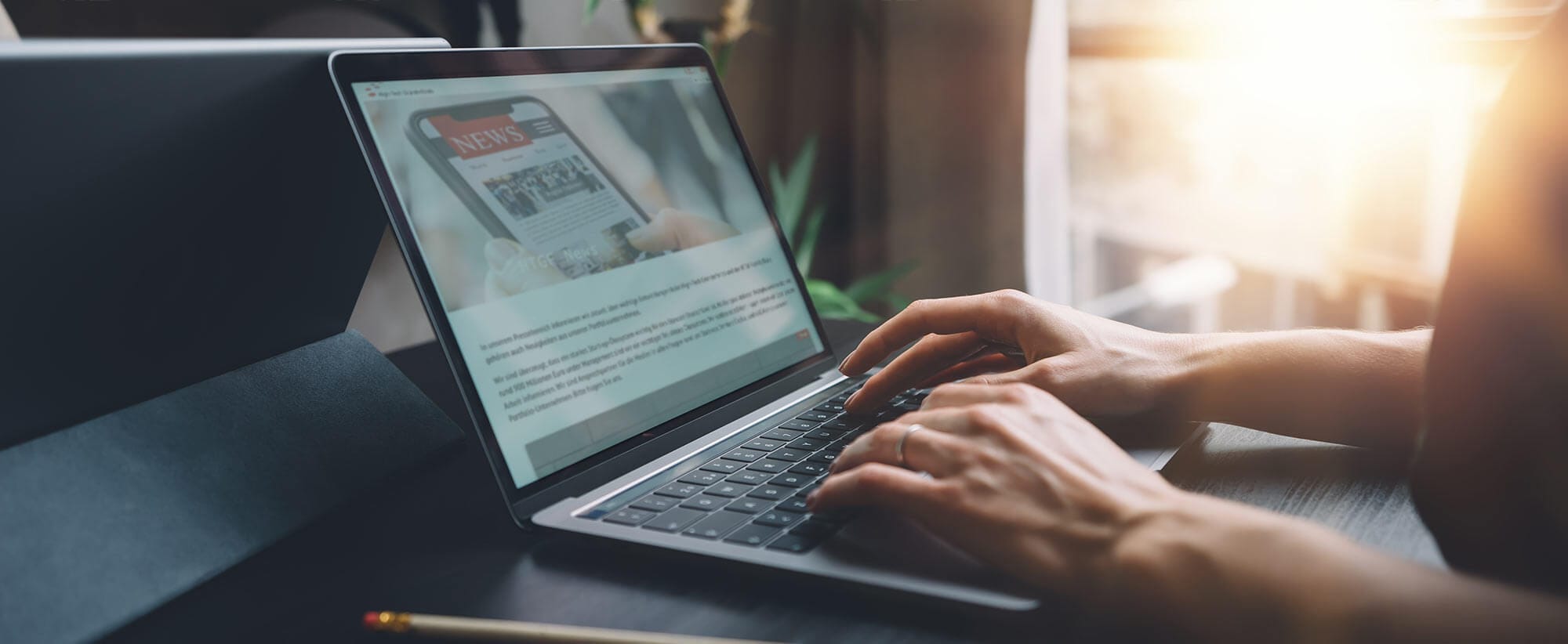 Stay up to date
Subscribe now and receive the latest press releases on investments and other news from High-Tech Gründerfonds. We inform you about important developments at HTGF and provide you with interesting news from our portfolio. Whether it's a successful exit, a new exciting investment or HR news – you'll be the first to know!