Kupando raises €13 million in Series A funding round
September 26, 2022
Financing led by Remiges Ventures, co-led by LifeCare Partners, with additional investments by Brandenburg Kapital, High-Tech Gründerfonds, Ventura Biomed Investors and undisclosed family offices.
Proceeds to be used to complete IND-enabling work and initiate clinical development.
---
Schönefeld/Berlin, 26. September 2022 – Kupando, a pioneering biopharmaceutical company developing TLR 4/7 agonists that stimulate innate immunity for use in oncology and infectious diseases, announces today the closing of its Series A funding round which raised €13 million.
The funds will be used to complete IND-enabling work and to initiate the clinical development of Kupando's lead candidate KUP101 in a solid tumor indication. KUP101 is the only TLR 4/7 agonist in development, and consists of two small molecules, a TLR 4 agonist and a TLR 7 agonist, co-encapsulated in a liposomal formulation. The compounds induce a broad immune response, which will facilitate their development as an anti-tumor agent, as a stand-alone product, in combination with other anti-tumor modalities, or a prophylactic vaccine for infectious diseases. The induction of cross-reactive antibodies and a broad cellular response are promising features for a broad portfolio of indications, in particular where different strains and antigens play a role like influenza, HPV and others. A high target specificity in the absence of relevant off-targets are indicators for a promising safety profile.
The investment was led by Remiges Ventures and co-led by Life Care Partners with an additional investment by Brandenburg Kapital, High-Tech Gründerfonds, Ventura Biomed Investors and undisclosed family offices.
We are impressed by the tremendous progress made by Kupando since its inception. Kupando is a real pioneer in the development of a novel innate immunity stimulator, and we look forward to working with the team and supporting the advancement of KUP101 into clinical development.

Kazuhiko Nonomura, PhD Principal at Remiges Ventures
We are welcoming all our new investors of this round. We thank them for their trust in this truly disruptive approach which has the potential to provide new therapeutic and prophylactic options in the fields of oncology and infectious diseases. We believe that the highly experienced management team will enable the company to progress through this next stage of development.

Pierre Morgon, PharmD, LL.M, MBA, Chairman at Kupando
Having new investors choosing to fund us is a great validation of our company strategy and pioneering approach, and we look forward to advancing our lead candidate towards clinical development thanks to their support. It is really exciting to now have the opportunity to develop compounds that can make a difference in the treatment of solid tumors and prevention of infectious diseases in terms of efficacy, safety and affordability.

Johanna Holldack, CEO at Kupando
---
About Kupando
Kupando is a pioneering biopharmaceutical company developing TLR 4/7 agonists that stimulate innate immunity for use in oncology and infectious diseases.
The Company uses its small molecule-based drug candidates to build a pipeline in several indications, in-house or via strategic partnerships, as single agent, or in combination with checkpoint inhibitors, other drugs or antigens. Its drug candidate KUP101 is the only TLR 4/7 agonist in development and consists of two small molecules, TLR4 agonist and TLR7 agonist, co-encapsulated. IND-enabling work is on-going for treatment of solid tumors and prophylaxis of infectious diseases.
Kupando is a private company, seed financed by its CEO Johanna Holldack and based on technology invented by Dennis Carson's Laboratory at the University of California San Diego.
The Company's management team brings a unique wealth of experience in business and drug development, gained in the US and Europe.
Kupando is headquartered in Schoenefeld, Germany.
For further information, please contact:
Johanna Holldack, MD
CEO
jholldack@kupando.com
+49 30 5200586020
kupando.com
About Remiges Ventures
Based in Seattle and Tokyo, Remiges Ventures is a US-Japan cross-border venture capital firm focused on therapeutics. Remiges Ventures takes a lead position for the syndication of Series A or later stage of investment rounds globally and actively creates new companies based on innovative assets discovered at academic institutions. Remiges Ventures' team is connected with serial entrepreneurs, KOLs in various therapeutic areas, key consultants and major large pharmaceutical companies in the globe. The team actively participates in the value creation for its portfolio companies.
About LifeCare Partners
LifeCare Partners is an independent investment advisory firm providing financing to private and public life science companies. LifeCare Partners targets the entire life science industry with special focus on medical technology, diagnostics, biopharmaceuticals, food & nutrition, industrial biotechnology, biomaterials, e-health and bioenergy. Based in Basel, the LifeCare Partners team has successfully invested in more than 50 life science companies over the last years, of which a large number have already been listed on the stock exchange or have been acquired by leading players in the life science industry. For more information, please visit:
About Brandenburg Kapital/ILB
Brandenburg Kapital GmbH is a subsidiary of the Investitionsbank des Landes Brandenburg (ILB). Since 1993, as the venture capital arm of ILB, it has supported Brandenburg-based companies by acquiring equity stakes and equity-like investments. As a public venture capital company, experienced lead investor and active partner, Brandenburg Kapital ensures a strong equity base for start-ups and small and medium-sized enterprises in the State of Brandenburg on the basis of a stable group environment. The Early-stage and Growth Fund is currently available in the amount of around 100 million euros for this purpose. The funds for the Brandenburg Kapital fund, which was set up on behalf of the Brandenburg Ministry of Economics, are currently provided by the European Fund for Regional Development and by the ILB. Through ILB's investment activities, 244 companies have so far been supported on their growth course with around 275 million euros. In addition, private investors have invested more than 600 million euros in the companies to date. For more information: www.brandenburg-kapital.de
About Ventura Biomed Investors
Ventura BioMed Investors invest in early-stage life science companies developing pioneering technologies and innovative therapies. As serial entrepreneurs with many years of experience, we help shape the long- term development of our portfolio companies and provide them access to our broad investor and business network. Ventura supports exceptional entrepreneurs with their vision to accelerate medical breakthroughs that solve unmet patient needs.
About High-Tech Gründerfonds
High–Tech Gründerfonds (HTGF) is a seed investor that finances high-potential, tech-driven start-ups. With around EUR 900 million in total investment volume across three funds and an international network of partners, HTGF has already helped forge more than 670 start-ups since 2005. With the start of HTGF IV, more than EUR 400 million in fund volume will be added in the fall of 2022. Driven by their expertise, entrepreneurial spirit and passion, its team of experienced investment managers and startup experts help guide the development of young companies. HTGF's focus is on high-tech start-ups in the fields of digital tech, industrial technology, life sciences, chemistry and related business areas. To date, external investors have injected more than EUR 4 billion into the HTGF portfolio via more than 1,900 follow-on financing rounds. HTGF has also successfully sold interests in more than 160 companies.
Fund Investors in the public-private partnership include the Federal Ministry for Economic Affairs and Climate Action, KfW Capital, the Fraunhofer-Gesellschaft and many companies from a wide range of industries.
HTGF Press Contact
High-Tech Gründerfonds Management GmbH
Stefanie Grüter, Head of Marketing & Communications
T.: +49 228 82300188
s.grueter@htgf.de
HTGF Contact Investor
High-Tech Gründerfonds Management GmbH
Angelika Vlachou, Principal/ Authorized Signatory
a.vlachou@htgf.de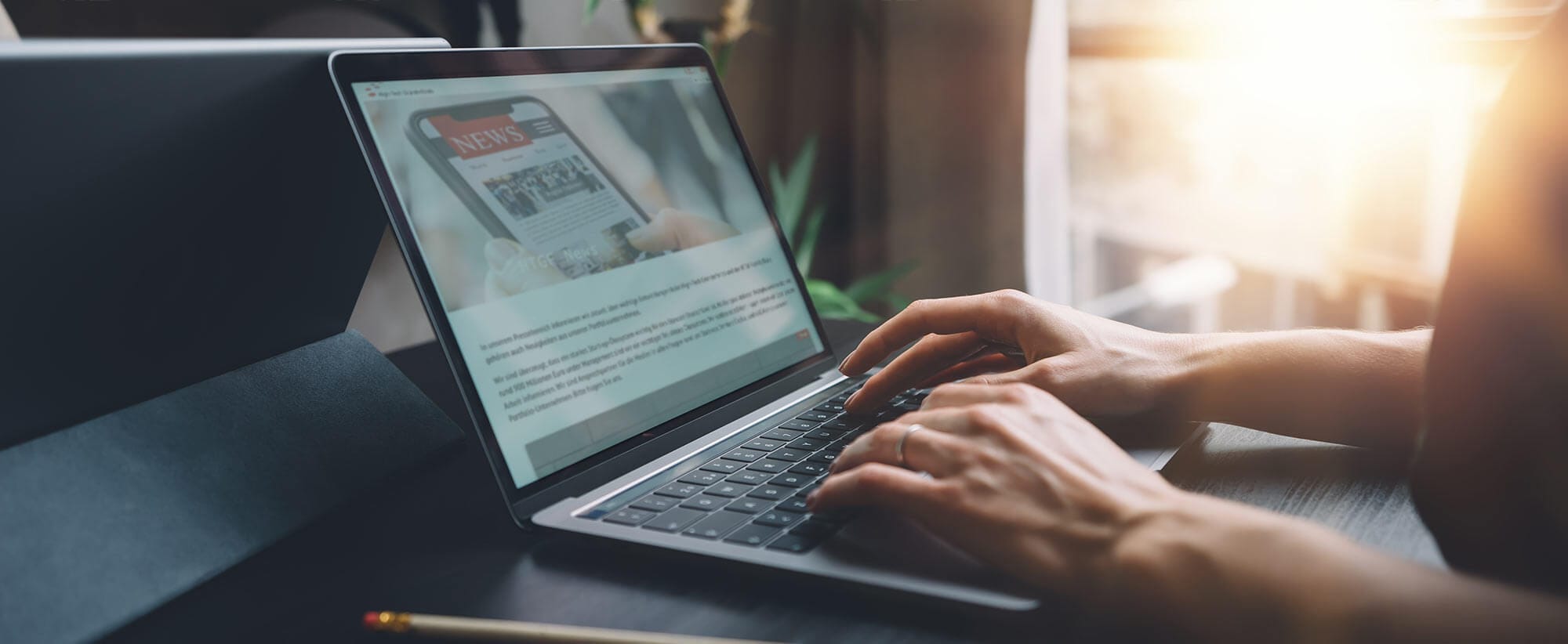 Stay up to date
Subscribe now and receive the latest press releases on investments and other news from High-Tech Gründerfonds. We inform you about important developments at HTGF and provide you with interesting news from our portfolio. Whether it's a successful exit, a new exciting investment or HR news – you'll be the first to know!