Swiss fintech Relio secures CHF 3m in SEED round to automate compliance for complex SMEs
January 10, 2023
Relio offers SME customers a digital payment account within a short time thanks to its automated and granular compliance checking process – also for customers with more complex compliance backgrounds. The main investors in the CHF 3 million seed round include TX Ventures, High-Tech Gründerfonds (HTGF) and SIX Fintech Ventures. Relio is driven by an experienced team led by Lav Odorovic, who already founded the successful SME neobank Penta in Germany.
Digital business account for demanding corporate clients
Neobanks such as Revolut and Wise have reshaped digital banking in Europe. When it comes to compliance, digital banks are reaching their limits with many corporate clients. Complex ownership structures, international money flows and complicated business models pose higher risks in terms of fraud and money laundering. It can take customers from weeks to months to open an account due to ineffective due diligence. Transactions and accounts are often frozen as a preventive measure until they have been manually checked by experts. This is critical for business customers who need to pay wages and bills on time. Relio has developed an automated compliance system that performs these checks quickly and more precisely. This advantage positions Relio as a solution for demanding corporate clients who place a lot of value on reliable service without bureaucracy and waiting times.
Financing round for upcoming market launch
Relio was founded by CEO Lav Odorovic, who successfully launched Penta, an SME neobank in Germany. With the financing round complete, the startup will advance the development of the tech stack and work on obtaining a FINMA Fintech license. Relio is backed by HTGF and SIX FinTech Ventures, the VC arm of the Swiss stock exchange operator SIX Group, as well as TX Ventures as the new lead investor. The investor base also includes F10, daFUND, QBIT Global Ventures and several business angels.
---
About Relio
Relio is developing a Swiss digital payment account specifically for SMEs. In the Swiss financial center, many companies struggle with bureaucratic hurdles when opening an account and throughout the entire banking relationship. Relio's technological platform allows compliance to be largely automated. As a result, even complex companies can open a business account with a Swiss IBAN with just a few clicks. The startup was launched in December 2020 by Lav Odorovic. He previously built the German challenger bank Penta as founder and CEO. With Relio, he now aims to drive digitalization in the banking sector in Switzerland.
Media contact
Milos Stokic, 078 663 26 33
contact@relio.ch
Further information: www.relio.ch
About High-Tech Gründerfonds
The seed investor High-Tech Gründerfonds (HTGF) finances tech start-ups with growth potential and has supported over 690 start-ups since 2005. With the launch of its fourth fund, HTGF now has over 1.3 billion euros under management. Its team of experienced investment managers and start-up experts support young companies with expertise, entrepreneurial spirit and passion. HTGF's focus is on high-tech start-ups in the fields of digital tech, industrial tech, life sciences, chemistry and related business areas. To date, external investors have injected more than 4 billion euros of capital into the HTGF portfolio via more than 2,000 follow-on financing rounds. In addition, HTGF has already successfully sold shares in more than 160 companies.
Fund investors in this public-private partnership include the German Federal Ministry for Economic Affairs and Climate Action, KfW Capital and the Fraunhofer-Gesellschaft along with over 40 companies from a wide range of industries.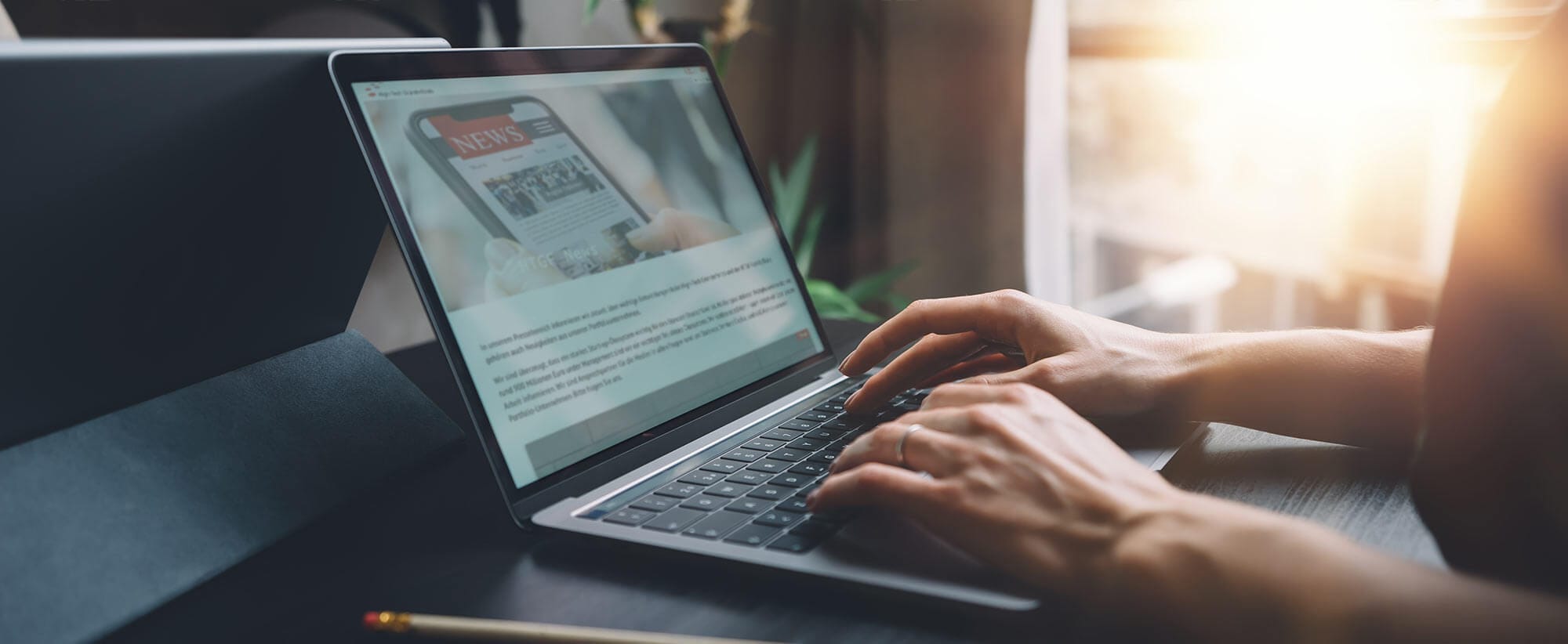 Stay up to date
Subscribe now and receive the latest press releases on investments and other news from High-Tech Gründerfonds. We inform you about important developments at HTGF and provide you with interesting news from our portfolio. Whether it's a successful exit, a new exciting investment or HR news – you'll be the first to know!