SKY ENGINE AI completes $1.2M in funding to launch Data Science industry's first Machine Learning in Virtual Reality Platform
August 24, 2021
London, UK — August 24, 2021 — SKY ENGINE AI today announced it has closed a $1.2M financing round in July 2021 led by Movens Capital and High-Tech Gründerfonds. The funding will be used to accelerate its growth and product innovation and to expand engineering to enable SKY ENGINE to further capitalize on its position as a leader in Machine Learning for Computer Vision and synthetic data platforms.
SKY ENGINE AI is a UK-based data science technology vendor that builds the industry's first Evolutionary Platform for Machine Learning in Virtual Reality that solves massive business problems of an acquisition of balanced datasets, data labeling and AI models accuracy in computer vision. SKY ENGINE is targeting the AI in computer vision market which is estimated to be valued at USD 15.9 billion in 2021 and reach USD 51.3 billion by 2026, at a CAGR of 26.3%.
SKY ENGINE is bringing high value to the Enterprises in several industries including telecommunication, oil & gas, energy, healthcare, automotive, drones & robotics, manufacturing and many more as it is largely limiting data acquisition needs for deep learning and human-based data labelling is no longer required significantly decreasing the costs but bringing customer applications to the market faster. Most importantly SKY ENGINE AI platform enables machine learning for computer vision at scale ensuring high AI models accuracy. SKY ENGINE AI's technology has yet gained market recognition and the company acquired several blue-chip partners and a strong pipeline of global names including Nvidia and Microsoft.
SKY ENGINE disrupts AI models training by leveraging its Software-as-a-Service (SAAS) platform for Deep Learning in Virtual Reality designed for developers building and deploying computer vision applications. The SKY ENGINE AI platform accelerates a deep learning models production process by creating a digital twin of the sensors, the drone, the UAV or any other type of robot and puts it through testing and AI training in a virtual environment prior to real-world deployment.
The SKY ENGINE AI simulation system enables physics-driven sensor simulations (cameras, thermal vision, IR, lidars, radars, and more) and sensor data fusion. Moreover, SKY ENGINE delivers a garden of deep neural networks fully implemented, tested, and optimized. Provided models are dedicated to popular computer vision tasks like object detection and semantic segmentation. They can also serve as more sophisticated topologies designed and implemented for 3D position and pose estimation, geometry reasoning (6D) or representation learning and are designed for the training on the synthetic data samples.
The SKY ENGINE AI data-centric platform can generate balanced synthetic imagery datasets using a proprietary, dedicated simulation system where images come already annotated and ready for machine learning. SKY ENGINE AI also includes advanced domain adaptation algorithms that can understand the characteristics of real data examples. They assure the high-quality performance of any trained AI model during the inference.
Businesses worldwide are investing in AI digital transformation initiatives with data-centric solutions. Our unique innovation technology enables unprecedented agility and accuracy when building, deploying and managing AI models and Computer Vision applications. We're delivering on AI business transformation's requirements for accelerated AI models training, empowering organizations to accurately analyse data in complex applications, also effectively covering edge cases. This is a massive market opportunity for SKY ENGINE and we look forward to working hand-in-hand with our new investors as we drive accuracy and intelligence to the AI-based business transformation.

Dr. Bartek Wlodarczyk, SKY ENGINE co-founder and CEO
At Movens VC, we are looking for "tech diamonds", companies that are advancing AI/ML and have the potential to become global leaders. SKY ENGINE overcomes one of the biggest challenges the AI training for computer vision is facing nowadays – low accuracy of the AI models and slow go to market. Globally, companies are already spending much above 1 billion dollars (and this number will grow 4x by 2027) to generate high-quality data sets improving cost-effectiveness of AI training. We are convinced that the technological advancements of the data-driven SKY ENGINE AI platform will allow it to dominate this market.

Artur Banach, Partner in Movens Capital
With its platform, SKY ENGINE addresses the rapidly growing need for high quality training data for various computer vision applications. In addition to the technology used and the technically experienced founding team, we were particularly impressed and convinced by the sheer number of use cases and value creation potential in a wide range of industries.

Dominik Lohle, Investment Manager at High-Tech Gründerfonds
About SKY ENGINE AI
SKY ENGINEis an advanced Data Science technology and research company incorporated in 2018, that develops innovative software solutions to improve AI and Computer Vision. The company markets the Sky Engine AI platform for Deep Learning in Virtual Reality, which is the next-generation Active Learning AI system for image and video analysis applications. The company was founded as a research and scientific spin-off in London, UK (with its subsidiary in Poland).
Contact
SKY ENGINE AI Limited
Dr. Bartek Wlodarczyk, CEO & President
contact@skyengine.ai
www.skyengine.ai
About Movens Capital
Movens VC is an early-stage, Warsaw-based fund investing in tech companies with global potential. The fund's capitalization is EUR 14M with the ticket in one company up to EUR1 M. We support the most ambitious Polish/CEE founders in the first stages of building European and global technology diamonds on a partnership basis.
We focus on startups that will revolutionize traditionally large industries, mainly through machine learning and artificial intelligence (AI/ML). Our preferred sectors are fintech, e-commerce & customer support solutions, martech, logistics, health, industry 4.0, and deep tech.
About High-Tech Gründerfonds
High-Tech Gründerfonds (HTGF) is a seed investor that finances high-potential, tech-driven start-ups. With around EUR 900 million in total investment volume across three funds and an international network of partners, HTGF has already helped forge more than 600 start-ups since 2005. Driven by their expertise, entrepreneurial spirit and passion, its team of experienced investment managers and startup experts help guide the development of young companies. HTGF's focus is on high-tech start-ups in the fields of digital tech, industrial technology, life sciences, chemistry and related business areas. To date, external investors have injected more than EUR 3 billion into the HTGF portfolio via more than 1,700 follow-on financing rounds. HTGF has also successfully sold interests in more than 130 companies.
Investors in this public-private partnership include the Federal Ministry For Economic Affairs and Energy, KfW Capital, and Fraunhofer-Gesellschaft e.V., as well as the companies ALTANA, BASF, BAYER, B.Braun, Boehringer Ingelheim, Robert Bosch, BÜFA, CEWE, Deutsche Bank, Deutsche Post DHL, Dräger, 1+1 AG, EVONIK, EWE AG, FOND OF, Haniel, Hettich, Knauf, Körber, LANXESS, media + more venture Beteiligungs GmbH & Co. KG, PHOENIX CONTACT, QIAGEN, RWE Generation SE, SAP, Schufa, Schwarz Gruppe, STIHL, Thüga, Vector Informatik, WACKER and Wilh. Werhahn KG.
Media Contact
High-Tech Gründerfonds Management GmbH
Stefanie Grüter, Head of Marketing & Communications
T.: +49 228 82300 – 188
s.grueter@htgf.de
Investor Contact
High-Tech Gründerfonds Management GmbH
Dominik Lohle, Investment Manager
T.: +49 228 82300 – 182
d.lohle@htgf.de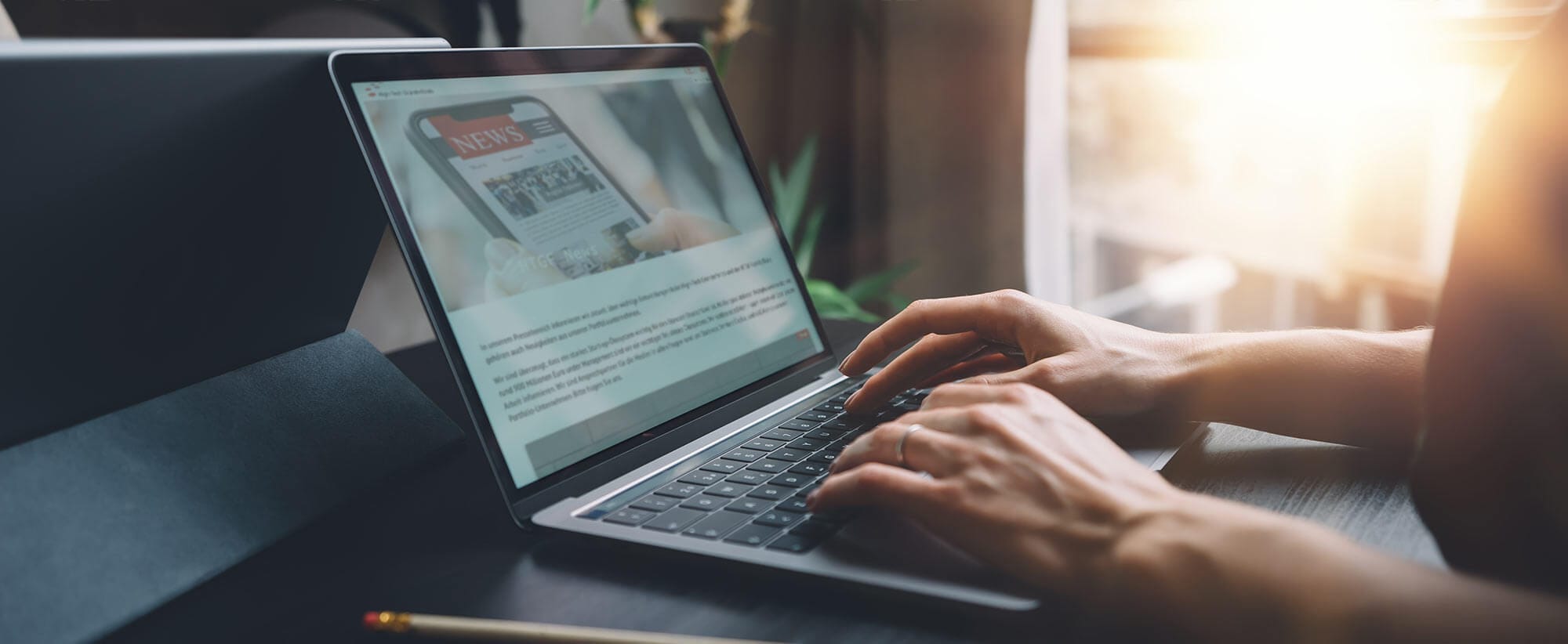 Stay up to date
Subscribe now and receive the latest press releases on investments and other news from High-Tech Gründerfonds. We inform you about important developments at HTGF and provide you with interesting news from our portfolio. Whether it's a successful exit, a new exciting investment or HR news – you'll be the first to know!