Phialogics secures pre-seed financing for Next-Gen IgV Therapeutics to modulate immune responses in inflammatory diseases
April 19, 2023
Phialogics is a preclinical biotech company specialized in engineering next-generation biologics to rebalance the immune response in acute and chronic inflammation.
The startup closes a 600,000 € pre-seed financing round with High-Tech Gründerfonds.
The capital will be used to further develop Phialogics' lead candidate in preclinical models in comparison to the current standard of care and other research approaches.
This is a step forward to continue developing Phialogics' innovative technology and to bring new solutions to patients who are in need of better treatment options.
---
Basel, 19 April 2023 – Being able to rebalance the immune response in acute and chronic inflammation is key for many patients suffering from autoimmune diseases. Thanks to an innovative and patented technology, Phialogics brings a new answer to these unmet medical needs.
The concept is based on the targeted modification of immunoglobulin receptor domains (IgVs) to modulate immune response in inflammatory diseases. IgV mediated receptor-ligand interaction represents a significant source of novel biologics. Phialogics lead molecules replicate endogenous protein-protein interactions to efficiently modulate the function of their target receptor. So far, only this unique platform technology can achieve such a high level of precision.
Current lead candidates are genetically engineered monospecific IgVs with the potential to be expanded to bispecific therapeutics to achieve selectivity for inflamed tissue and/or disease-causing immune cells. This strategy has the potential to provide new solutions for patients with autoimmune diseases by rebalancing their overactive immune response in selected organs and tissue.
For 2023, our goals are to further develop our lead candidate, completing proof of concept in preclinical models and comparing our lead to the standard of care. In addition, as a part of our new discovery project, we will expand our portfolio to novel bi-specific immune checkpoint modulators. This becomes possible thanks to the HTGF financing round.

Dr. Andreas Ernst, Co-Founder & CEO of Phialogics
We are excited to invest in the strong team of Phialogics and their innovative approach to modulate the immune response in inflammatory diseases. Their unique platform based on naturally occurring receptor-ligand interactions combined with a first class protein engineering expertise and deep knowledge in immunology has the potential to provide novel solutions for patients. We are excited to see the progress they will make with this pre-seed funding.

Dr. Katharina Severin, Investment Manager at High-Tech Gründerfonds
About Phialogics AG
Phialogics is an innovative start-up in the field of autoimmune diseases. Founded in 2021 by a team of widely recognized experts in protein engineering and immunology, the company based in Basel (CH) and Heidelberg (GER) is committed to making a decisive contribution to the autoimmune disease space.
The founding team is backed by strong Scientific Advisory and Supervisory Boards, which puts the company in a good position to move fast on the lead candidate and develop novel biologics.
https://www.phialogics.com
About High-Tech Gründerfonds
The seed investor High-Tech Gründerfonds (HTGF) finances tech start-ups with growth potential and has supported 700 start-ups since 2005. With the launch of its fourth fund, HTGF now has about 1.4 billion euros under management. Its team of experienced investment managers and start-up experts support young companies with expertise, entrepreneurial spirit and passion. HTGF's focus is on high-tech start-ups in the fields of digital tech, industrial tech, life sciences, chemistry and related business areas. To date, external investors have injected more than 4.5 billion euros of capital into the HTGF portfolio via more than 2,000 follow-on financing rounds. In addition, HTGF has already successfully sold shares in more than 160 companies.
Fund investors in this public-private partnership include the German Federal Ministry for Economic Affairs and Climate Action, KfW Capital and 45 companies from a wide range of industries.
Media contact
High-Tech Gründerfonds Management GmbH
Stefanie Grüter, Partner Communications & Relations
T.: +49 228 – 82300 – 188
s.grueter@htgf.de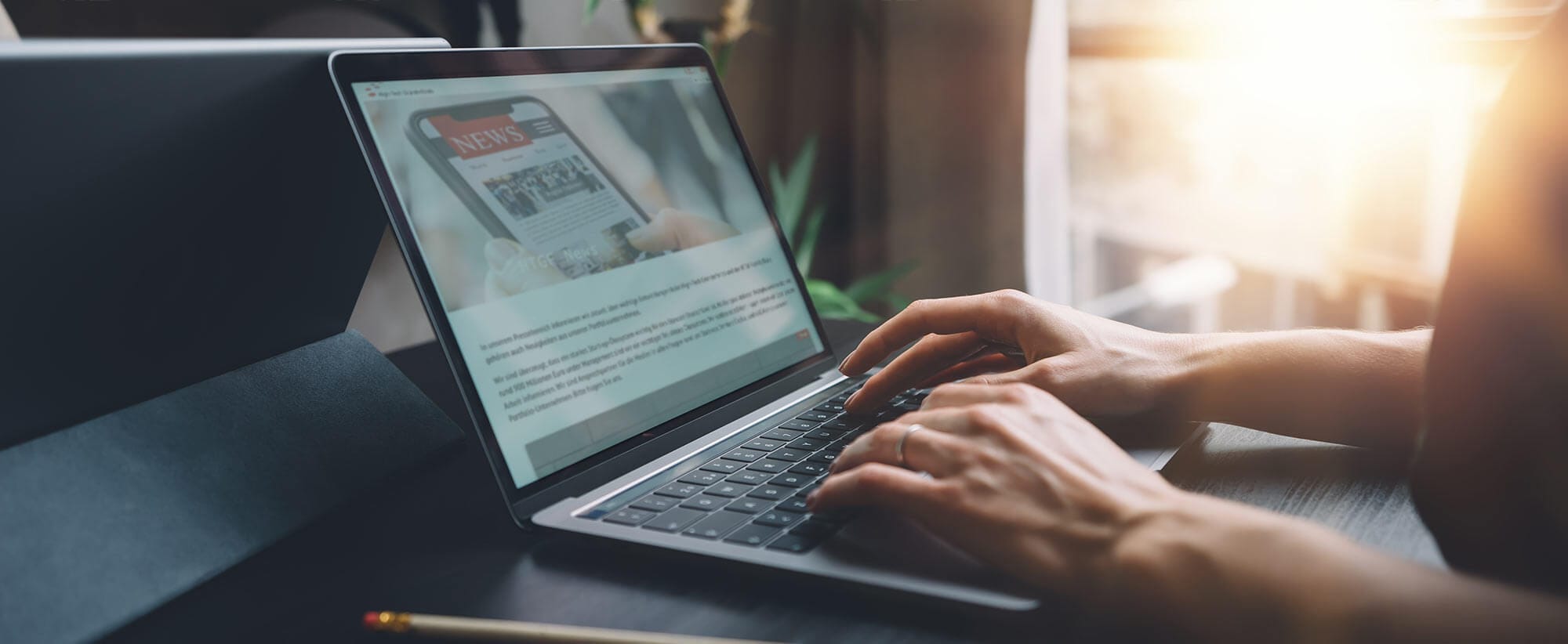 Stay up to date
Subscribe now and receive the latest press releases on investments and other news from High-Tech Gründerfonds. We inform you about important developments at HTGF and provide you with interesting news from our portfolio. Whether it's a successful exit, a new exciting investment or HR news – you'll be the first to know!