LignoPure secures € 2.2 Million seed round with High-Tech Gründerfonds, Innovationsstarter Fonds Hamburg GmbH (IFH) and Swiss Holding Tanovis AG
January 18, 2021
LignoPure invented a unique approach to replace plastics through utilization of wood waste and the team just closed its seed round with HTGF, IFH and Tanovis AG to scale its own technology for the transformation of lignin – a byproduct of the pulp and paper industries and biorefineries – into tailor made particles for life science applications and accelerate its market entry. Lignin is the second most abundant natural polymer on earth but has been so far underutilized or burned for energy production. LignoPure is positioning as game changer in the way that lignin is applied into products, offering tailor-made powders according to the intended application and bringing the properties that lignin has in nature to the end products that will be offered to consumers.
With this investment, the startup will scale up their technology for the production of 100% natural LignoBase®, ultrafine, high quality lignin particles that will be primarily offered as functional ingredient in cosmetics and replace harmful fossil-based materials. For the first time, LignoPure will be able to deliver high-quality lignin for cosmetics on ton-scale.
LignoPure works beyond the supply of lignin powders but aims to assist their customers in launching their own innovative, sustainable, and lignin-based products by offering tailored solutions and development services for Life Sciences as well as new materials.
This first financing round will be a cornerstone for achieving our next milestones, it will help us accelerate market entry and position ourselves as pioneers in the use of lignin in human consumption products. This achievement is the result of our team's hard work, dedication, and commitment to speed up the transition towards a greener economy.

Joana Gil, Co-founder and CEO LignoPure GmbH
Being in the lignin business for more than 15 years, Tanovis sees LignoPure as a perfect match and a great opportunity to reach our combined target markets faster. The founders of LignoPure bring a unique know-how and technology into our partnership. The team of Tanovis is excited to work with the LignoPure team to create novel and sustainable solutions based on lignin in a fast-growing market.

Charles Walser, CEO Tanovis AG
With this great alliance we not only have the chance to implement the production plant we have been dreaming of but to strategically expand our customer base and network and to build a reliable supply network. We see huge potential in the technological and market synergies this investment offers to us.

Wienke Reynolds, Co-founder and CTO LignoPure GmbH
Joana, Wienke and the LignoPure team have impressed us with their deep industry knowledge and an exciting technology that has the potential to improve the sustainability of products across many industries. We are delighted to support LignoPure on its way to become a company with an important impact on our environment.

Juri Bach and Stefan Fasbender, High-Tech Gründerfonds
LignoPure is a great example how novel, future-oriented companies can emerge from the research context. By combining valuable technical know-how with good management skills the LignoPure team is able to provide a novel and sustainable technology to the market. We are happy to have the opportunity to support LignoPure as a promising startup from Hamburg.

Dörte Bunge and Lucas Funk, both Innovationsstarter Fonds Hamburg
Products based on mineral oil are increasingly criticised due to their negative environmental impact. Accordingly, the pressure on the industry to revise its raw materials portfolio has grown in recent times. Therefore, it is gratifying to see that there are companies like LignoPure with their innovative, multifunctional and cost-efficient lignin products, that are helping other companies to become more sustainable. We certainly need such pioneers with smart ideas in Hamburg – and therefore also support them financially. With the Innovationsstarter Fund II, Hamburg offers a central funding program to provide venture capital. I am pleased that we have succeeded in supporting another promising young company in its development process.

Michael Westhagemann, Senator for Economy and Innovation in Hamburg
About LignoPure
LignoPure GmbH was founded in 2019 by Joana Gil, Wienke Reynolds and Stefan Boersting as a spinoff of the Institute of Thermal Separation Processes lead by Professor Irina Smirnova at TUHH. LignoPure has received multiple awards including the German StartGreen Award and the international Future Hamburg Award, the team also received the support of the InnoRampUp program by the Hamburgische Investitions- und Förderbank.
Contact
LignoPure GmbH
Gilda Joana Gil Chavez
Harburger Schloßstrasse 6 – 12
21079 Hamburg
Joana.gil@lignopure.de
info@lignopure.de
https://lignopure.de/
About Innovationsstarter Fonds Hamburg GmbH
The Innovationsstarter Fonds Hamburg GmbH invests venture capital in young innovative companies in order to strengthen the Hamburg startup scene and contribute to the development of promising companies. It provides for open investments in corporations up to a maximum of EUR 1 million per company. Investors in the fund are the City of Hamburg and the European Regional Development Fund (ERDF) in equal shares. The fund is managed by IFB Innovationsstarter GmbH, a wholly owned subsidiary of the Investitions- und Förderbank in Hamburg.
Contact
IFB Innovationsstarter GmbH
Dörte Bunge
Besenbinderhof 31
20097 Hamburg
T.: +49 40 6579805 95
bunge@innovationsstarter.com
www.innovationsstarter.com
About Tanovis AG
Tanovis AG, a Swiss Holding Company is supplying local and international markets with process technologies and innovative products based on annual plants and other lignocellulosic biomass. Through its operating subsidiaries in Europe and Asia, Tanovis is dedicated to providing its customers with novel products and applications based on lignin. Tanovis is committed to conduct its business in a responsible, ethical and sound way with an approach of inventing and developing sustainable solutions, boosting innovations that improve the impact on the environment and enhance social outcomes.
Contact
Tanovis AG
Charles Walser
Weingartenstrasse 11
8803 Rüschlikon
Switzerland
cwalser@tanovis.com
https://tanovis.com/de/home
About High-Tech Gründerfonds
High-Tech Gründerfonds (HTGF) is a seed investor that finances high-potential, tech-driven start-ups. With around EUR 900 million in total investment volume across three funds and an international network of partners, HTGF has already helped forge almost 600 start-ups since 2005. Driven by their expertise, entrepreneurial spirit and passion, its team of experienced investment managers and startup experts help guide the development of young companies. HTGF's focus is on high-tech start-ups in the fields of digital tech, industrial technology, life sciences, chemistry and related business areas. To date, external investors have injected over EUR 2.8 billion into the HTGF portfolio via more than 1,600 follow-on financing rounds. HTGF has also successfully sold interests in more than 100 companies.
Investors in the public-private partnership include the Federal Ministry of Economics and Energy, KfW Capital, the Fraunhofer-Gesellschaft and 32 companies. The Fund Investors
Media Contact
High-Tech Gründerfonds Management GmbH
Stefanie Grüter
T.: +49228 – 82300 – 188
s.grueter@htgf.de
Contact
High-Tech Gründerfonds Management GmbH
Stefan Fasbender
Schlegelstraße 2
53113 Bonn
T.: 0228-82300 193
s.fasbender@htgf.de
www.htgf.de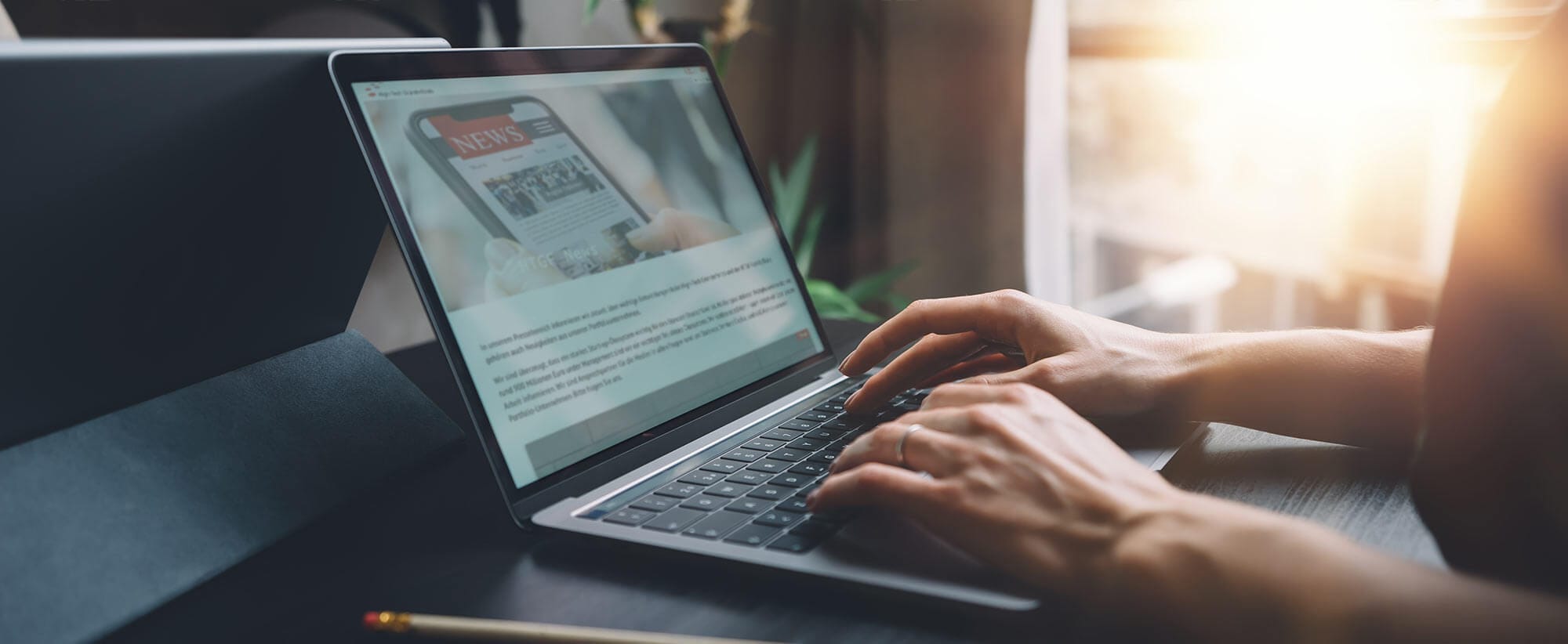 Stay up to date
Subscribe now and receive the latest press releases on investments and other news from High-Tech Gründerfonds. We inform you about important developments at HTGF and provide you with interesting news from our portfolio. Whether it's a successful exit, a new exciting investment or HR news – you'll be the first to know!