With AI-based document verification against counterfeiters and fraudsters: ICO-LUX receives seed financing
December 11, 2020
High-Tech Gründerfonds invests in the Jena based InsurTech start-up ICO-LUX. The company pursues an innovative approach to detect insurance fraud automatically. With its self-learning software ICO-LUX can detect manipulation and forgery of digitized paper documents using computer vision and artificial intelligence. This benefits not only major customers in the insurance and financial sector, but also honest end customers.
According to the Association of German Insurers, the insurance industry loses almost 5 billion euros annually due to insurance fraud. The insurers see the automated processing of documents as a driver of fraud, which has been a focus of attention for several years now. To check the authenticity of the documents has often been neglected so far. Due to this automation, however, document forgeries found by chance became more common as a sign of a major trend. Thus, in the recent past, fraud has become a more prominent issue for insurance companies.
Initiated by a large private health insurance company, the founding team developed the prototype for an AI-based document verification software as part of a research project at the University of Ilmenau. This software is now already in use at various large companies and has been able to prevent fraud of over 1 million euros.
The unique selling point of our software is that fraud can be detected not only retrospectively, when the insurance company has already paid out the invoice amounts, but preventatively. This way, we protect our customers from high fraud damages and expensive lawsuits.

Dr. Stefan Brechtken, Co-Founder and CTO of ICO-LUX
The investment will primarily be used to further develop the technology so that it can check a wide variety of document types for counterfeiting and can then be expanded as a customer segment for other industries such as banks, tax authorities or customs authorities.
ICO-LUX's software is a great example of a Deep Tech B2B solution that can prove its customer benefits in a very short time. As substantial cases of fraud can already be uncovered in the first testing period. This has not only convinced major customers, but also the HTGF.

Dominik Lohle, Investment Manager at HTGF
About ICO-LUX GmbH
ICO-LUX was founded in 2018 as a spin-off of the Friedrich-Schiller-University Jena and the TU Ilmenau and is specialized in software for automated document forensics. With ICO.Fraud for private health insurance companies, the start-up is the only provider of a software solution for fully automatic detection of forged documents to date. Customers are currently mainly private health insurance companies. ICO-LUX has seven employees at its Jena site, including mathematicians, physicists and computer scientists with doctorates.
For press photos and further information please contact us:
Contact:
ICO-LUX GmbH
Jan Franke
Hans-Knöll-Str. 6, 07745 Jena
T.: +49 3641 9290988
presse@ico-lux.de
www.ico-lux.de
About High-Tech Gründerfonds
High-Tech Gründerfonds (HTGF) is a seed investor that finances high-potential, tech-driven start-ups. With around EUR 900 million in total investment volume across three funds and an international network of partners, HTGF has already helped forge almost 600 start-ups since 2005. Driven by their expertise, entrepreneurial spirit and passion, its team of experienced investment managers and startup experts help guide the development of young companies. HTGF's focus is on high-tech start-ups in the fields of digital tech, industrial technology, life sciences, chemistry and related business areas. To date, external investors have injected over EUR 2.7 billion into the HTGF portfolio via more than 1,600 follow-on financing rounds. HTGF has also successfully sold interests in more than 100 companies.
Investors in the public-private partnership include the Federal Ministry of Economics and Energy, KfW Capital, the Fraunhofer-Gesellschaft and 32 companies. The Fund Investors
www.htgf.de/en
Media Contact
High-Tech Gründerfonds Management GmbH
Stefanie Grüter, Head of Marketing & Communications
T.: +49228 – 82300 – 188
s.grueter@htgf.de
Investor Contact
High-Tech Gründerfonds Management GmbH
Dominik Lohle, Investment Manager
T.: +49 228 – 82300 – 182
d.lohle@htgf.de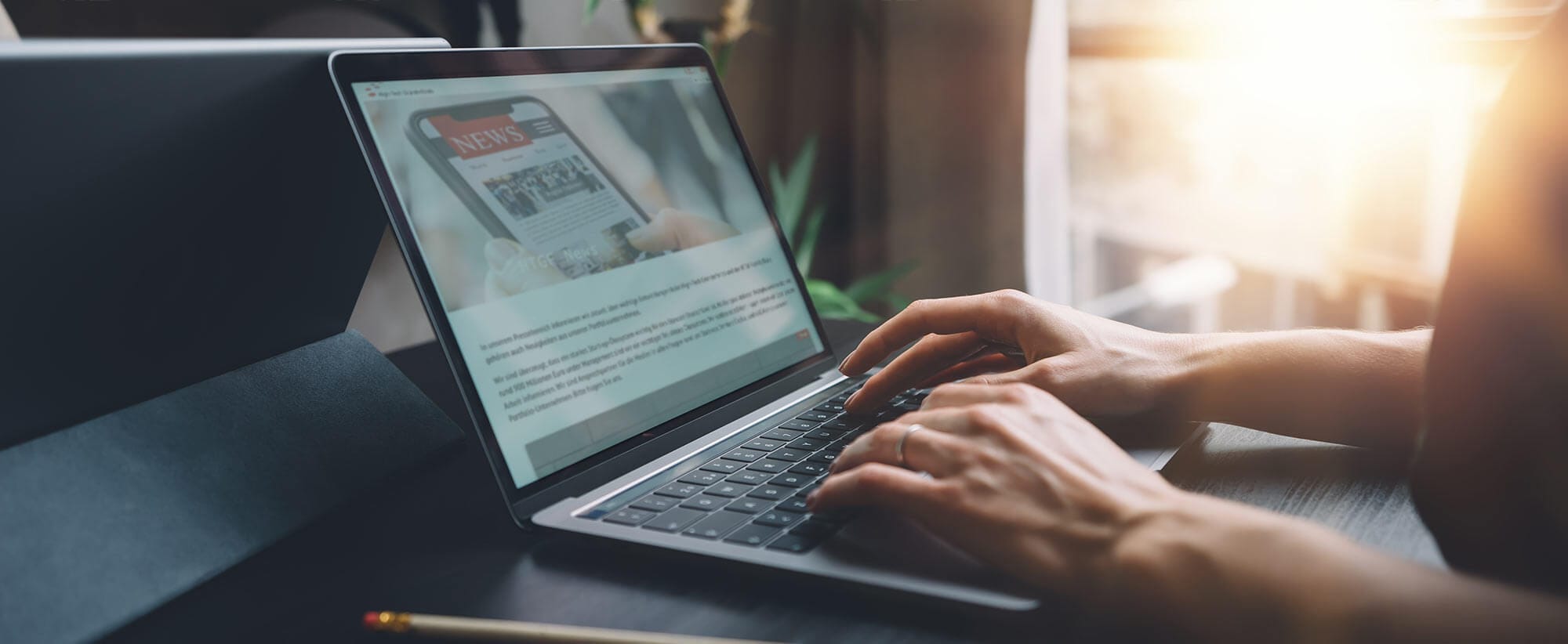 Stay up to date
Subscribe now and receive the latest press releases on investments and other news from High-Tech Gründerfonds. We inform you about important developments at HTGF and provide you with interesting news from our portfolio. Whether it's a successful exit, a new exciting investment or HR news – you'll be the first to know!