Graswald closes €1.25 million seed round led by Lakestar and HTGF to develop highly realistic and scalable 3D worlds for the metaverse
June 9, 2022
Hanover, June 9th, 2022 – Graswald has raised €1.25 million funding to accelerate developments of its 3D content platform for the photorealistic virtualization of nature. The seed round was led by High-Tech Gründerfonds (HTGF) together with Lakestar and renowned business angels and affirms Graswald's vision to provide photoreal 3D ecosystems to breathe life into the metaverse.
---
The Hanover-based start-up has been setting new standards in the creation of natural, digital 3D worlds for the entertainment industry since its first product launch in the summer of 2018. The digital nature developed by Graswald is used worldwide, especially for movies and series, video games, animations and visualizations (e.g. architecture, products). Both corporate clients and private users can use it to breathe life into their 3D scenes. In doing so, users can access a constantly growing library containing digital copies of real vegetation that are almost indistinguishable from their real-world counterparts. Graswald's ecosystem tool allows users to create an entire forest from individual 3D plants in just a few minutes.
In 2016, founder Julius Harling started Graswald as a side project during his exchange semester in Canada. It quickly became the standard in nature creation in the 3D software Blender. With over 15,000 users and a globally active community, Graswald enables 3D studios and 3D artists to easily create photorealistic 3D worlds. The investment will be used to create more content and to transform Graswald into a platform.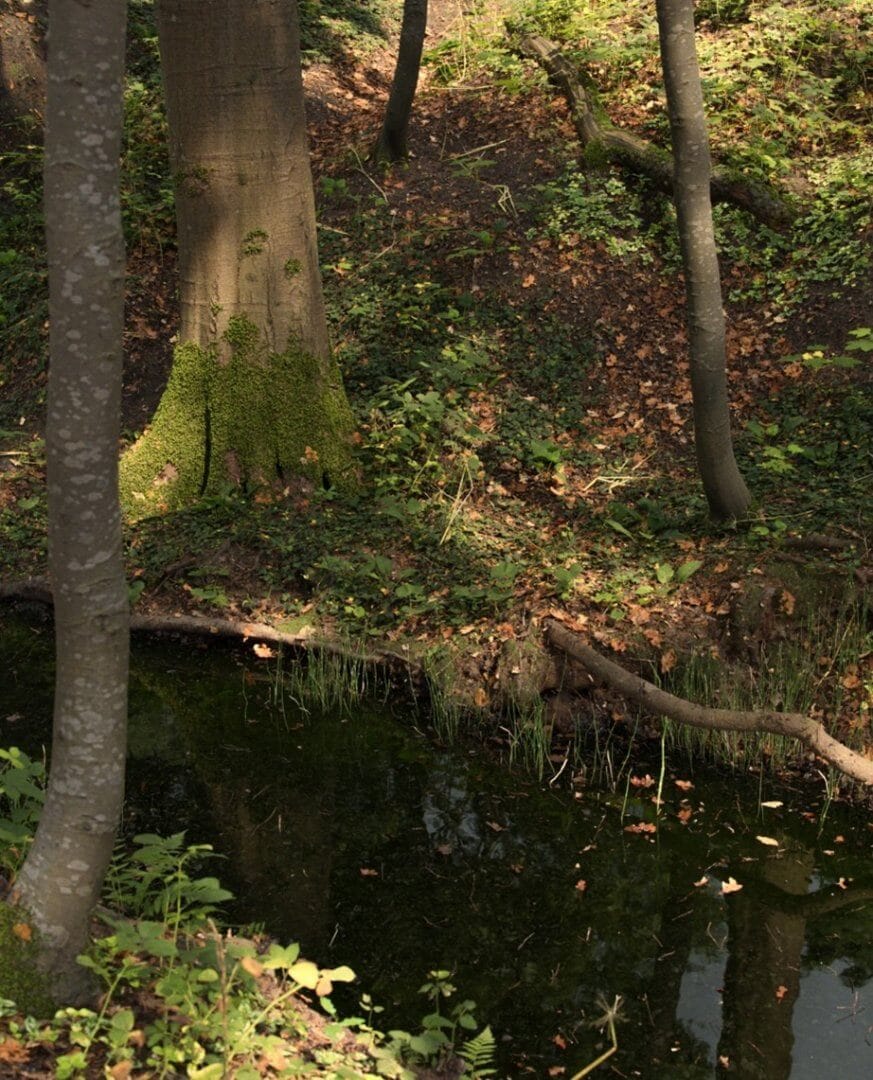 We are convinced that 3D will be the next big medium due to its interactivity. However, creating 3D content, and three-dimensional worlds in particular, is still a very expensive, complex and time-consuming endeavour that is largely done by hand. Through our ecosystem approach and automated production pipeline, we enable the creation of 3D worlds in minutes instead of weeks.

Graswald Founder and CEO, Julius Harling
Graswald has taken a unique and powerful approach to 3D technology. They are in the perfect place to play a critical role in expanding 3D technologies from the entertainment sector into even larger markets and our daily lives.

Lakestar Managing Partner, Mika Salmi
In addition to the compelling technology in a dynamic market environment, we were particularly convinced by the young team's ability to generate strong market interest and build a vibrant community with minimal resources. With the investment, we now want to further boost this great development.

Dominik Lohle, Senior Investment Manager at High-Tech Gründerfonds
About Graswald GmbH
Graswald is digitalizing nature for the entertainment industry. Using digital ecosystems created by Graswald, 3D studios and individual users can create complete 3D worlds within minutes. The photorealistic 3D digital habitats have been used for visual effects in film & television, video games, product and architectural visualizations, commercials and animated films, and synthetic training data generation since 2018. Clients and partners include hobbyist designers and freelancers as well as large enterprise clients (including Amazon Games, NVIDIA, and Autodesk)
https://www.graswald3d.com/
Contact
Graswald GmbH
Julius Harling, Gründer und CEO
support@graswald3d.com
About Lakestar
Lakestar's mission is to find, fund and grow disruptive businesses – enabled by technology – that are founded by exceptional entrepreneurs in Europe and beyond. Founded by Klaus Hommels, the team's early investments include Skype, Spotify, Facebook and Airbnb. Since raising its first fund in 2012, Lakestar manages an aggregated volume of over €1.2bn across three early stage funds and a growth fund.
The team actively advises and supports portfolio companies in marketing, recruitment, technology, product development and regulatory insight, accompanying founders from seed to early stage to growth stage or exit. Lakestar currently has the privilege of holding investments in Revolut, Blockchain.com, Opendoor, Oscar, GetYourGuide, sennder, Eigen, Public.com, SoFi, Solarisbank, Uncapped, Yapily, Terra Quantum, accuRx, Rhino, ZEBEDEE and Hometogo to name a few. Lakestar has presence in Berlin, Zurich and London. Visit Lakestar on LinkedIn and their website www.lakestar.com
About High-Tech Gründerfonds
High-Tech Gründerfonds (HTGF) is a seed investor that finances high-potential, tech-driven start-ups. With around EUR 900 million in total investment volume across three funds and an international network of partners, HTGF has already helped forge more than 650 start-ups since 2005. Driven by their expertise, entrepreneurial spirit and passion, its team of experienced investment managers and startup experts help guide the development of young companies. HTGF's focus is on high-tech start-ups in the fields of digital tech, industrial technology, life sciences, chemistry and related business areas. To date, external investors have injected more than EUR 4 billion into the HTGF portfolio via more than 1,900 follow-on financing rounds. HTGF has also successfully sold interests in more than 150 companies.
Investors in this public-private partnership include the Federal Ministry for Economic Affairs and Climate Action, KfW Capital, and Fraunhofer-Gesellschaft e.V., as well as the companies ALTANA, BASF, BAYER, B.Braun, Boehringer Ingelheim, Robert Bosch, BÜFA, CEWE, Deutsche Bank, Deutsche Post DHL, Dräger, 1+1 AG, EVONIK, EWE AG, FOND OF, Haniel, Hettich, Knauf, Körber, LANXESS, media + more venture Beteiligungs GmbH & Co. KG, PHOENIX CONTACT, QIAGEN, RWE Generation SE, SAP, Schufa, Schwarz Gruppe, STIHL, Thüga, Vector Informatik, WACKER and Wilh. Werhahn KG.
Media contact
High-Tech Gründerfonds Management GmbH
Stefanie Grüter, Head of Marketing & Communications
T.: +49 228 – 82300 – 188
s.grueter@htgf.de
Investor contact
High-Tech Gründerfonds Management GmbH
Dominik Lohle, Senior Investment Manager
d.lohle@htgf.de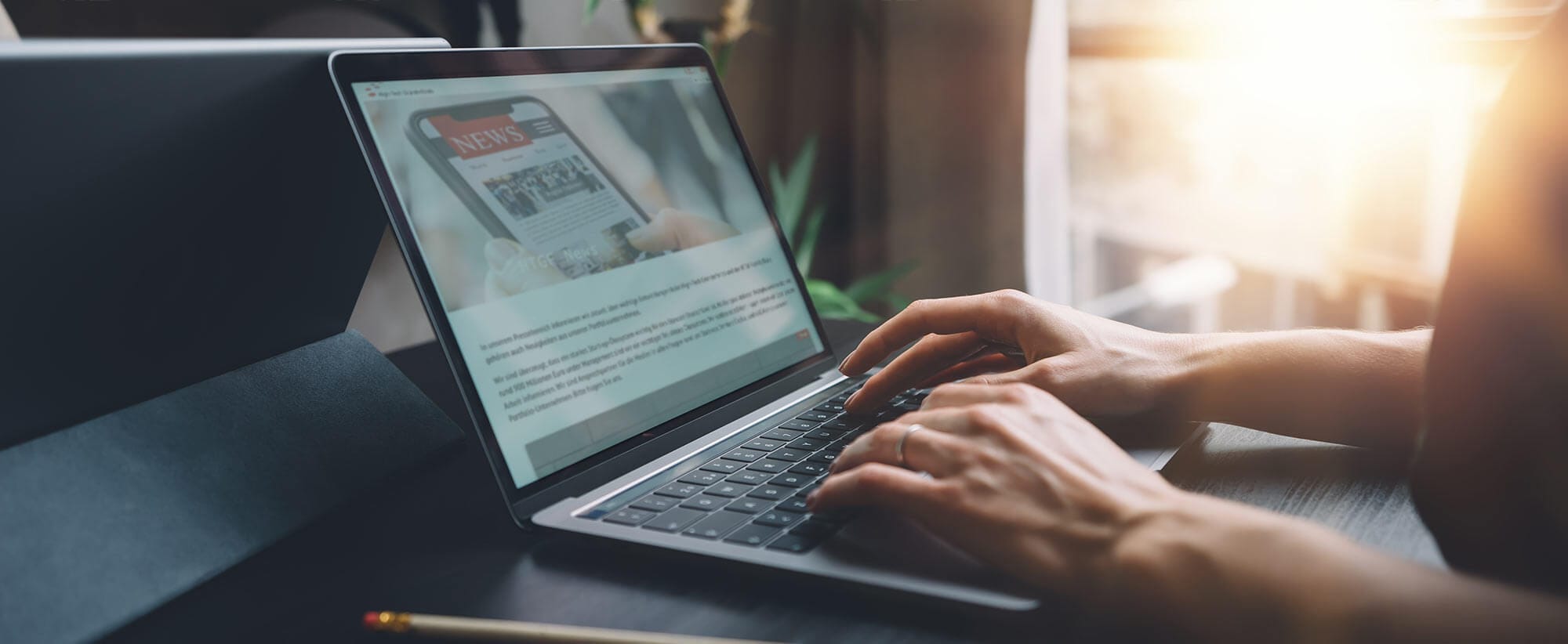 Stay up to date
Subscribe now and receive the latest press releases on investments and other news from High-Tech Gründerfonds. We inform you about important developments at HTGF and provide you with interesting news from our portfolio. Whether it's a successful exit, a new exciting investment or HR news – you'll be the first to know!