The next generation of sustainable functional membranes is on the way
May 26, 2021
dimpora AG closed a seed financing round with High-Tech Gründerfonds, Safer Made, and Closed Loop Partners as lead investors, joined by several other local and international investors, some with ties to the textile industry. The waterproof and breathable membranes made with dimpora's patented technology are used in outdoor and active apparel and footwear to keep moisture out and allow perspiration to evaporate and keep the body comfortable. This financing allows dimpora to grow the team, scale the production and deliver initial collections with their brand partners worldwide.
Zurich, 26.05.2021 – dimpora AG closed its seed financing round of over 2.1 million CHF with an international group of investors led by High-Tech Gründerfonds, Safer Made, and Closed Loop Partners. The international consortium of investors is focused on textiles, technology, and sustainability.
We are happy to start working with this international group of investors. The composition of technology, textile and business intel out of their ranks will elevate dimpora to the next level.

Dr. Mario Stucki, CEO of dimpora
Dimpora makes breathable waterproof membranes based on a proprietary technology licensed from ETH, Zürich's leading technology university. The technology allows for the creation of novel porous membranes using various materials, including biodegradable or bio-based ones. Dimpora's membranes do not use potentially harmful fluorinated chemicals. The initial focus lies on the outdoor and active apparel market. Current market leading solutions use potentially harmful chemicals, and safer alternatives usually lack in performance. Dimpora developed a novel approach enabling the manufacturing of membranes that match or surpass the breathability and waterproofness of leading solutions, while at the same time being safer, more sustainable, and enabling circular business models.
Dimpora's team has developed a patented, affordable and scalable membrane technology that has the potential to provide a truly sustainable alternative to existing solutions for the outdoor industry and beyond. We are looking forward to supporting the team as they continue their journey.

Dr. Olaf Joeressen, Senior Investment Manager at High-Tech Gründerfonds
Dimpora's membranes enable outdoor and active apparel brands to differentiate on aspects of safety and sustainability without sacrificing performance.

Adrian Horotan, General Partner at Safer Made
The team has been working together since May 2018 and brought the membrane out of the lab, in the direction of full scale production.
While some stepping stones have already been set in terms of scaled up production, this round allows us to move faster towards a fully scaled production to make our product available to our brand partners all over the world.

Dr. Anna Beltzung, CTO of dimpora
Consumers across the globe are demanding more sustainable solutions that better align with their consumer value sets, especially when it comes to the outdoor apparel industry. Dimpora's products illustrate the power of material science innovation to create circular alternatives to the status quo, which can simultaneously benefit people, the planet and business.

Caroline Brown, Managing Director at Closed Loop Partners
The elected board of directors consists of Sven Serena, former VP production and supply Chain of the outdoor brand Kjus, now COO and co-founder of Aycane, a brand focused on base layers for Ice Hockey players. Anton Jurina, former co-founder of the fashion brand Armedangels, now co-founder of the brand Maison Heroïne. Caroline Brown, former CEO of Akris Inc. and Donna Karan int., now managing director at Closed Loop Partners and finally the two co-founders of dimpora; Mario Stucki and Anna Beltzung.
About dimpora AG
dimpora AG is a spin-off company from ETH Zürich founded in 2019 by Dr. Anna Beltzung, CTO and Dr. Mario Stucki, CEO. The company is the recipient of the prestigious Global Change Award by H&M Foundation and was also part of several accelerators and programs, amongst them; BRIDGE, Venture Kick, Gebert Rüf Stiftung (Pilotförderung and Innobooster), the Swiss Innovation Agency (Core Coaching by Innosuisse) and Fashion for Good. The team works out of Zürich, Switzerland, and is currently composed of 6 employees.
www.dimpora.com
Press contact
dimpora AG
Dr. Mario Stucki, CEO
Hofwiesenstrasse 378, 8050 Zürich
T.: +41 44 798 25 92
info@dimpora.com
About Safer Made
Safer Made is a venture capital fund investing in companies and technologies that eliminate the use of hazardous chemicals and lead on safety and sustainability. For more information, please visit http://www.safermade.net.
Press contact: adrian.horotan@safermade.net
About Closed Loop Partners
Closed Loop Partners is a New York-based investment firm comprised of venture capital, growth equity, private equity, project-based finance and an innovation center focused on building the circular economy. The firm has built an ecosystem that connects entrepreneurs, industry experts, global consumer goods companies, retailers, financial institutions and municipalities, bridging gaps and fostering synergies to scale the circular economy. Learn more about the firm here.
Press contact: georgia@closedlooppartners.com
About High-Tech Gründerfonds
High-Tech Gründerfonds (HTGF) is a seed investor that finances high-potential, tech-driven start-ups. With around EUR 900 million in total investment volume across three funds and an international network of partners, HTGF has already helped forge more than 600 start-ups since 2005. Driven by their expertise, entrepreneurial spirit and passion, its team of experienced investment managers and startup experts help guide the development of young companies. HTGF's focus is on high-tech start-ups in the fields of digital tech, industrial technology, life sciences, chemistry and related business areas. To date, external investors have injected more than EUR 3 billion into the HTGF portfolio via more than 1,700 follow-on financing rounds. HTGF has also successfully sold interests in more than 120 companies. Investors in the public-private partnership include the Federal Ministry of Economics and Energy, KfW Capital, the Fraunhofer-Gesellschaft and 32 Fund Investors.
Media Contact
High-Tech Gründerfonds Management GmbH
Stefanie Grüter, Head of Marketing & Communications
T.: +49 228 – 82300 – 188
s.grueter@htgf.de
Contact Investors
High-Tech Gründerfonds Management GmbH
Dr. Olaf Joeressen, Senior Investment Manager
Schlegelstraße 2, 53113 Bonn
T.: +49 – 228 – 82300 – 157
o.joeressen@htgf.de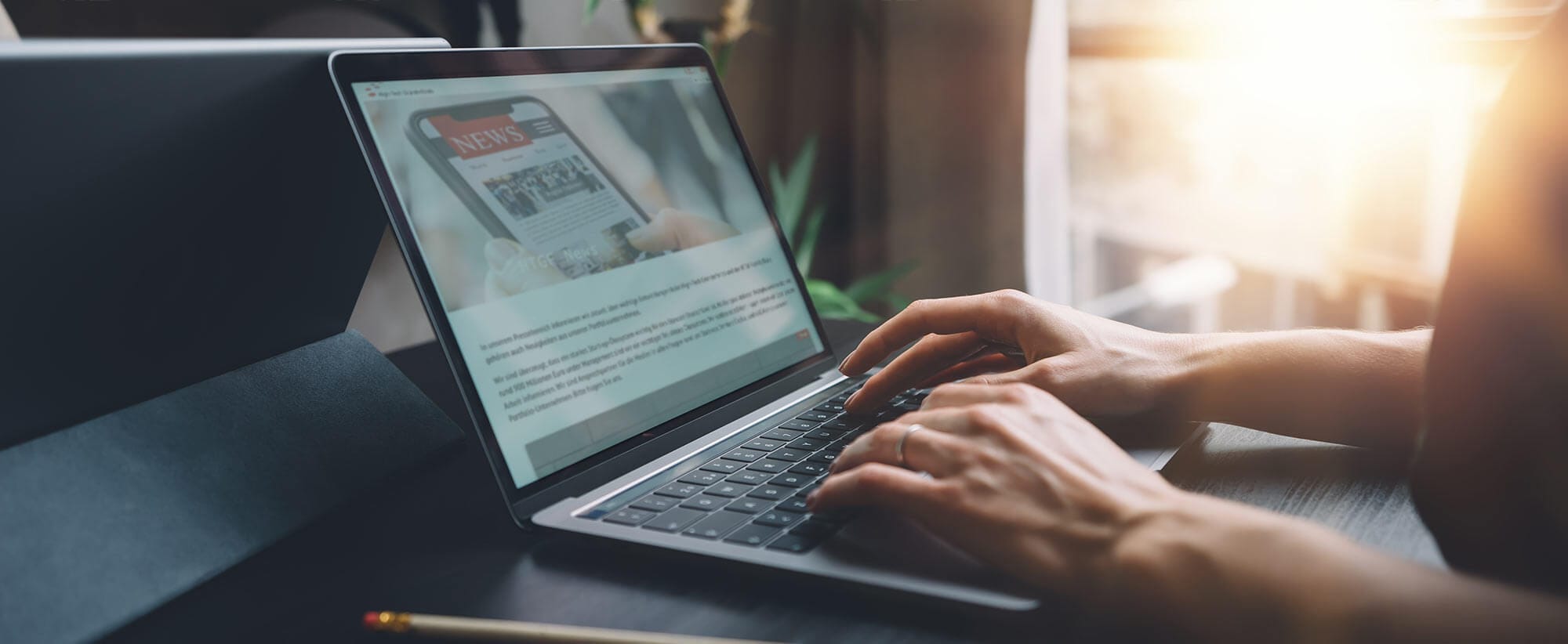 Stay up to date
Subscribe now and receive the latest press releases on investments and other news from High-Tech Gründerfonds. We inform you about important developments at HTGF and provide you with interesting news from our portfolio. Whether it's a successful exit, a new exciting investment or HR news – you'll be the first to know!