Boost for "New Space made in Germany" through investment by HTGF and ILV in Munich-based Start-up DCUBED
January 7, 2021
The German New Space Start-up DCUBED is now backed by the investors High-Tech Gründerfonds (HTGF) and Interlink Ventures (ILV) , and can now scale the commercialization of its space products. DCUBED develops and sells innovative actuators and deployable structures for the rapidly growing space market. "New Space" is the name of the game, where the pace for opening up space is no longer set by space agencies alone, but increasingly by visionary companies that truely open up space for business (e.g. through global Internet from space).
Already today, several small satellites, so-called SmallSats and CubeSats, are launched into space on an almost daily basis. SpaceX alone launches 60-120 satellites per month. Demand is correspondingly high for satellite components that allow large satellite components such as solar panels and antennas to be stowed in a space-saving manner during rocket launch and reliably deployed once in space. To be able to do this cost-effectively and flexibly even for small satellites is a core competence of the Munich-based high-tech company.
DCUBED already has numerous international customers for applications in low-Earth orbit but also for missions to the moon, such as the US company Astrobotic from Pittsburgh (PA, USA), which plans to send their Peregrine lander to the moon in 2021. Astrobotic is also slated to put VIPER, NASA's water-hunting rover, on the Moon in 2023 via their Griffin lander. Astrobotic's Griffin Mission One plays a critical role in the lead up to NASA's Artemis mission, which aims to put humans on the lunar surface again after more than 50 years.
We are very pleased to have found important partners with HTGF and ILV, who have recognized the potential of "New Space made in Germany" and to establish series products with us also in space travel and thus to advance the development of commercial space travel .

Thomas Sinn, CEO of DCUBED
Thomas Sinn and his team have an excellent understanding of the customer and the market and know how to address the opportunities that present themselves.

Christian Ziach, Investment Manager at HTGF and an aerospace engineer himself
We were convinced by the competence and mindset of the DCUBED team. With standardized components, they accelerate space missions worldwide. In doing so, the team makes sure that the orbit remains free of waste.

Guido Grotz, CEO von IVL
And why go to Silicon Valley when such visions can be realized with innovative technologies on our doorstep.

Thomas Geiger, CEO of ILV
About DCUBED (Deployables Cubed GmbH)
DCUBED ( Deployables Cubed GmbH) focuses on the development and distribution of mechanisms (actuators and deployable structures) for the fast growing New Space market of small and micro satellites. DCUBED is located in Gilching and Germering near Munich. DCUBED uses the latest manufacturing methods such as 3D printing to develop innovative products specifically designed with New Space customers in mind, where small size, ease of use, availability and price are essential. DCUBED's products are divided into two categories, firstly small release actuators and secondly deployable structures (solar panels, antenna masts, radiators,…), thatenable high performance applications of SmallSats launched by the hundreds.
Contact
Dr. Thomas Sinn, CEO
+49 (0) 8995874160
team@dcubed.space
About Interlink Ventures
Interlink Ventures (ILV) is a strategic partner for innovative start-ups with an important contribution to a sustainable future. The ILV team consists of entrepreneurs with many years of experience in company building and organizational development, as well as a high level of technology and product expertise. The main focus of ILV is the active support of start-ups as a co-entrepreneur, who, in addition to financial resources, also contributes his know-how for the establishment and further development of organization, marketing as well as product automation.
Interlink Ventures – because the economy of tomorrow is created today
https://ventures.interlink.org/
Kontakt
Thomas Geiger
+49 (0) 175 1671885
thomas.geiger@interlink.org
Guido Grotz
+49 (0) 170 8504852
guido.grotz@interlink.org
About High-Tech Gründerfonds
The seed investor High-Tech Gründerfonds (HTGF) finances technology start-ups with growth potential. With a volume of around 900 million euros spread across three funds and an international partner network, HTGF has supported almost 600 start-ups since 2005. Its team of experienced investment managers and start-up experts supports the young companies with know-how, entrepreneurial spirit and passion. The focus is on high-tech start-ups in the fields of digital tech, industrial tech, life sciences, chemicals and related business areas. Over €2.8 billion in capital has been invested in the HTGF portfolio by external investors in more than 1,600 follow-on financing rounds to date. In addition, the fund has already successfully sold shares in more than 100 companies.
Investors in the public-private partnership include the German Federal Ministry for Economic Affairs and Energy, KfW Capital, the Fraunhofer-Gesellschaft and the companies ALTANA, BASF, Bayer, Boehringer Ingelheim, B.Braun, Robert Bosch, BÜFA, CEWE, Deutsche Post DHL, Dräger, Drillisch AG, EVONIK, EWE AG, FOND OF, Haniel, Hettich, Knauf, Körber, LANXESS, media + more venture Beteiligungs GmbH & Co. KG, PHOENIX CONTACT, Postbank, QIAGEN, RWE Generation SE, SAP, Schufa, Schwarz Gruppe, STIHL, Thüga, Vector Informatik, WACKER and Wilh. Werhahn KG.
Medienkontakt
High-Tech Gründerfonds Management GmbH
Stefanie Grüter
T.: +49228 – 82300 – 188
s.grueter@htgf.de
Kontakt Investor
High-Tech Gründerfonds Management GmbH
Christian Ziach, Investment Manager
T.: +49 151 282 723 68
c.ziach@htgf.de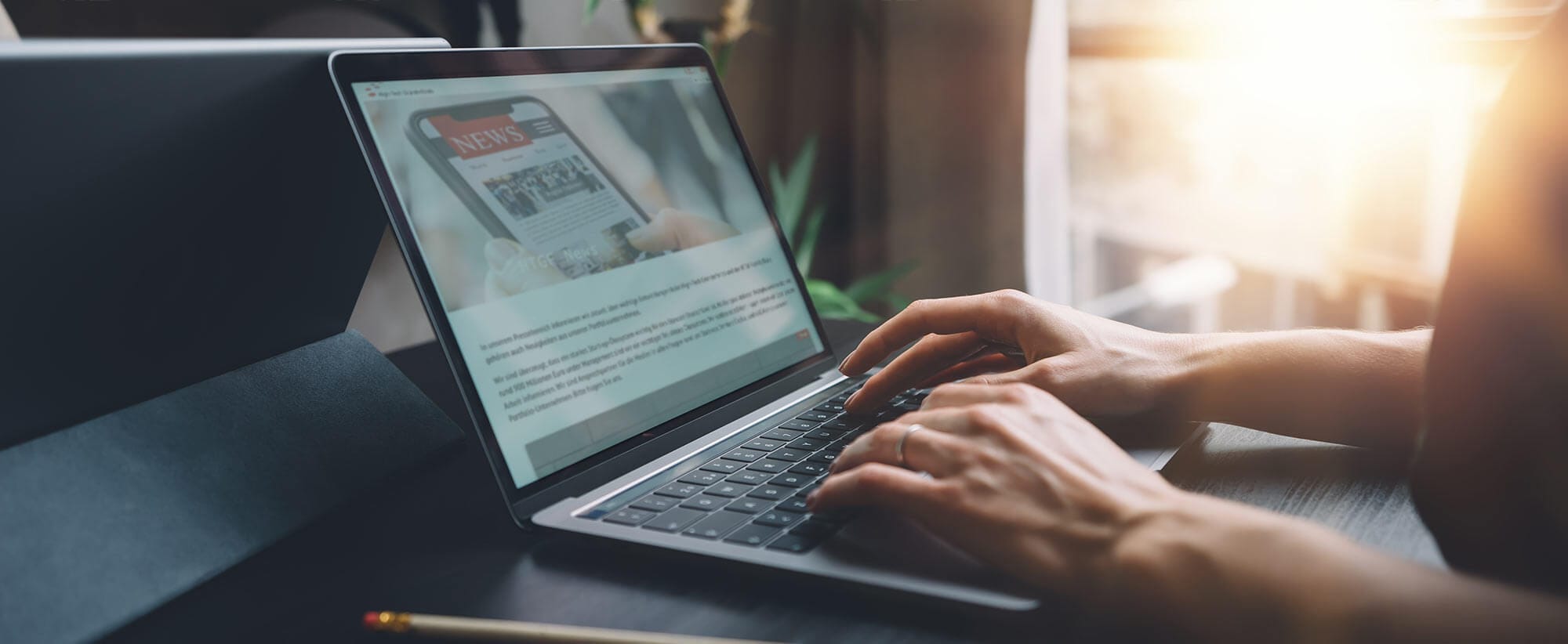 Stay up to date
Subscribe now and receive the latest press releases on investments and other news from High-Tech Gründerfonds. We inform you about important developments at HTGF and provide you with interesting news from our portfolio. Whether it's a successful exit, a new exciting investment or HR news – you'll be the first to know!