Crocus Labs raises 300.000€ on path to launch their revolutionary LED-smart lighting system for Indoor Farming
February 10, 2021
Crocus Labs, a young Startup aims to disrupt the horticulture lighting sector with novel smart LED technology. Companies' next generation lighting solution could mean the breakthrough for sustainable and efficient Indoor Farming. Investment from the High-Tech Gründerfonds (HTGF) , a seed investor that finances high-potential, tech-driven start-ups, will enable Crocus Labs to enter the market in 2021.
Greenhouses, Indoor and Vertical Farming are widely considered to be potential solutions for two of the world's most eminent problems: Feeding a growing population without contributing to environmental destruction like conventional agriculture does. Indoor growing can already produce food twice as efficiently as conventional agriculture. While at the same time reducing or eliminating the use of pesticides. But until now Indoor Farming could not develop its full potential due mainly to inefficient, expensive lighting systems. Particularly Vertical Farms are being held back. They must stick to low value crops like leafy greens, making it hard to be profitable.
Crocus Labs wants to change all that. Starting with their proprietary Diodes the company controls their complete value chain including sensors, luminaires and software components, helping to monitor and optimize plant growth. Prototypes are already showing the potential to make any kind of Indoor growing more cost efficient. Costing only about a third of state-of-the-art competing solutions providing a more powerful spectrum thus enabling Vertical Farms to grow a much wider variation of crops and pushing energy efficiency to 40% above market standards. Their technology could be used in any Indoor application, ranging from food production to flowers and medicinal plants.
The market has responded very positively to Crocus Labs. The company is currently in advanced talks with a major Greenhouse builder and one Vertical Farm about joint R&D projects. While EVKs are highly sought after.
Crocus Labs is led by Dr. Prashanth Makaram, who has more than 15 years of experience in the semiconductor industry. Prash himself has already founded two successful startups and has been working for years as consultant for large semiconductor companies, startups and VC firms.
Covid 19 has demonstrated once again the importance of regional food supply. Furthermore, it is time that we stop trying to use pesticides and heavy machinery to enable traditional agriculture and destroy even more natural habitats. Nearly all food can be grown twice as efficient and pesticide free indoors. We at Crocus Labs aim to help every producer to become more profitable today and so do our part in creating the sustainable agriculture of the future.

Dr Prash Makaram, Founder of Crocus Labs
Crocus Labs has developed a ground-breaking technology for the agriculture sector by recreating sun-light with LEDs. We see a plethora of applications possible and believe that the team can set the stage to make vertical farming profitable in the foreseeable future.

Dr Maximilian Bock, Investment Manager at HTGF
The funding will enable Crocus Labs to accelerate their market entry. The company aims to present their solution for Vertical Farm growing and Greenhouses in 2021.
Press contact
Crocus Labs GmbH
Brunenstraße 64 c/o Unicorn Workspace, 13355 Berlin
Tim Schäfer
tim@crocuslabs.com
+49 (0)176 2025 0461
www.crocuslabs.com
About High-Tech Gründerfonds
High-Tech Gründerfonds (HTGF) is a seed investor that finances high-potential, tech-driven start-ups. With around EUR 900 million in total investment volume across three funds and an international network of partners, HTGF has already helped forge almost 600 start-ups since 2005. Driven by their expertise, entrepreneurial spirit and passion, its team of experienced investment managers and startup experts help guide the development of young companies. HTGF's focus is on high-tech start-ups in the fields of digital business models, industrial technology, life sciences, chemistry and related business areas. To date, external investors have injected over EUR 2.5 billion into the HTGF portfolio via more than 1,600 follow-on financing rounds. HTGF has also successfully sold interests in more than 100 companies.
Investors in the public-private partnership include the Federal Ministry of Economics and Energy, KfW Capital, the Fraunhofer-Gesellschaft and 32 companies. Our Fund Investors
Media Contact
High-Tech Gründerfonds Management GmbH
Stefanie Grüter
T.: +49228 – 82300 – 188
s.grueter@htgf.de
Investment Contact
High-Tech Gründerfonds
Dr. Maximilian Bock
Schlegelstraße 2
53113 Bonn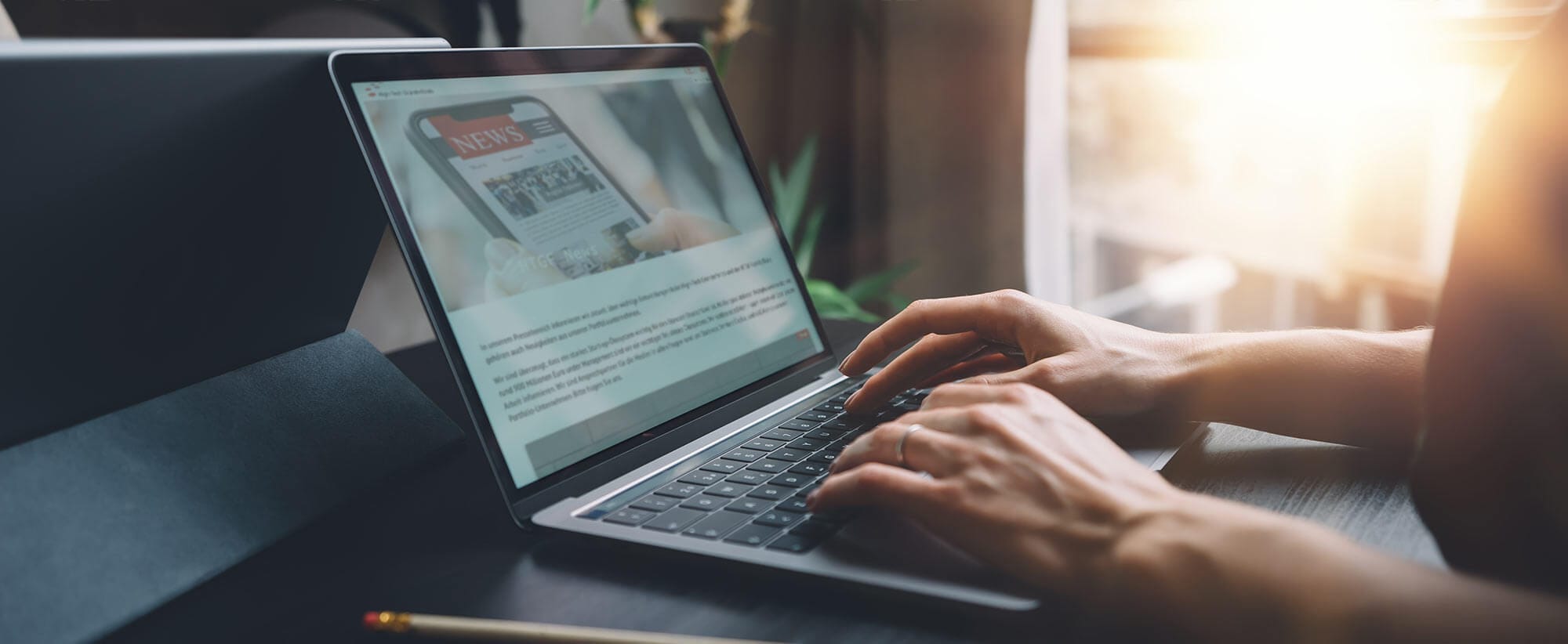 Stay up to date
Subscribe now and receive the latest press releases on investments and other news from High-Tech Gründerfonds. We inform you about important developments at HTGF and provide you with interesting news from our portfolio. Whether it's a successful exit, a new exciting investment or HR news – you'll be the first to know!