Altavo completes Seed Financing Round for the Development of AI-based Voice Prosthetics
January 27, 2022
Altavo GmbH, a speech technology and medical technology spin-off of TU Dresden, successfully completed its seed financing round in December 2021. A consortium led by High-Tech Gründerfonds (HTGF) is investing in the development of Altavo's AI-based speech prosthesis.
Altavo is developing a non-invasive prosthesis aimed at restoring an individual, natural-sounding voice for people who have lost their voice, for example, due to laryngectomy. The approach is based on non-invasive radar sensing and AI algorithms for speech synthesis. Key technology building blocks have been created in recent years at the Chair of Speech Technology and Cognitive Systems (Prof. Peter Birkholz) and the Chair of Radio Frequency Engineering (Prof. Dirk Plettemeier) at TU Dresden.
To fund the next phase of development up until the clinical pilot study, Altavo has been able to attract a consortium of private and institutional investors. In addition to HTGF, investors include Technologiegründerfonds Sachsen (TGFS), Saxonia Systems Holding GmbH, and TUDAG TU Dresden AG.
We are excited to have found a strong group of investors who share our vision. We at Altavo want to restore an important part of well-being for voiceless people: their own, natural-sounding voice.

Rudolf von Bünau, CEO and Co-Founder, Altavo GmbH
Altavo's non-invasive approach has the potential to become a breakthrough in the rehabilitation of patients who are aphonic due to laryngectomy or other medical reasons. For patients and the people around them, this product would truly be a blessing.

Prof. Dr. med. Andreas Müller, Head of Department ENT/Plastic Surgery, SRH Wald-Klinikum Gera
Altavo demonstrates the innovative drive of TU Dresden and the state of Saxony. At Altavo, we are investing in a founding team with many years of industrial and academic experience and a clear commitment to the Dresden area.

Julia Wöhler, Investment Manager, TGFS Technologiegründerfonds Sachsen
As lead investor of the seed round, HTGF welcomes the opportunity to contribute to the success of an innovation so important to the people affected. The very experienced team and the equally experienced group of clinical and strategic advisors were both key factors for our participation.

Niels Sharman, Investment Manager at High-Tech Gründerfonds
About Altavo
Altavo GmbH is a Dresden based medical device startup founded in February 2021. Based on non-invasive radar sensing and artificial intelligence, Altavo is developing prosthetics to improve the rehabilitation of aphonic patients. Altavo is partnering with the Chair of Speech Technology and Cognitive Systems and the Chair of Radio Frequency Engineering at TU Dresden.
Media Contact
Rudolf von Bünau
rudolf.vonbuenau@altavo.eu
About Technologiegründerfonds Sachsen
TGFS is an equity investor for knowledge-based, technology-oriented start-ups in the federal state of Saxony. It is the leading start-up investor in Saxony and provides teams in the seed and start-up phases with venture capital and management support. Moreover, an investment by TGFS opens up access to further international investors from the fund's network.
The fund was first launched in 2008 by Saxony's Government (including ERDF funding) and Saxon financial institutions and has since supported over 80 start-ups in what is now the second fund generation.
Investor Contact:
TGFS Technologiegründerfonds Sachsen
Julia Wöhler, Investment Manager
T: +49 151 534 298 70
julia.woehler@mbg-sachsen.de
About Saxonia Systems Holding
Saxonia Systems Holding GmbH is a private early-phase high-tech investor based in Dresden and Munich.
www.saxhol.de
About TUDAG
TUDAG initiates and oversees the transfer of knowledge (primarily from TU Dresden) to the private sector. This is primarily done through projects and studies, courses and certificates, and startups. In addition, it carries the demands of the economy into science, serving as an essential interface between the two.
www.tudag.de
About High-Tech Gründerfonds
High-Tech Gründerfonds (HTGF) is a seed investor that finances high-potential, tech-driven start-ups. With around EUR 900 million in total investment volume across three funds and an international network of partners, HTGF has already helped forge more than 650 start-ups since 2005. Driven by their expertise, entrepreneurial spirit and passion, its team of experienced investment managers and startup experts help guide the development of young companies. HTGF's focus is on high-tech start-ups in the fields of digital tech, industrial technology, life sciences, chemistry and related business areas. To date, external investors have injected more than EUR 3.5 billion into the HTGF portfolio via more than 1,800 follow-on financing rounds. HTGF has also successfully sold interests in more than 150 companies.
Investors in this public-private partnership include the Federal Ministry for Economic Affairs and Climate Action, KfW Capital, and Fraunhofer-Gesellschaft e.V., as well as the companies ALTANA, BASF, BAYER, B.Braun, Boehringer Ingelheim, Robert Bosch, BÜFA, CEWE, Deutsche Bank, Deutsche Post DHL, Dräger, 1+1 AG, EVONIK, EWE AG, FOND OF, Haniel, Hettich, Knauf, Körber, LANXESS, media + more venture Beteiligungs GmbH & Co. KG, PHOENIX CONTACT, QIAGEN, RWE Generation SE, SAP, Schufa, Schwarz Gruppe, STIHL, Thüga, Vector Informatik, WACKER and Wilh. Werhahn KG.
Media Contact
High-Tech Gründerfonds Management GmbH
Stefanie Grüter, Head of Marketing & Communications
T.: +49 228 – 82300 – 188
s.grueter@htgf.de
Investor Contact
High-Tech Gründerfonds Management GmbH
Niels Sharman, Investment Manager
T.: +49 228 – 82300 – 187
n.sharman@htgf.de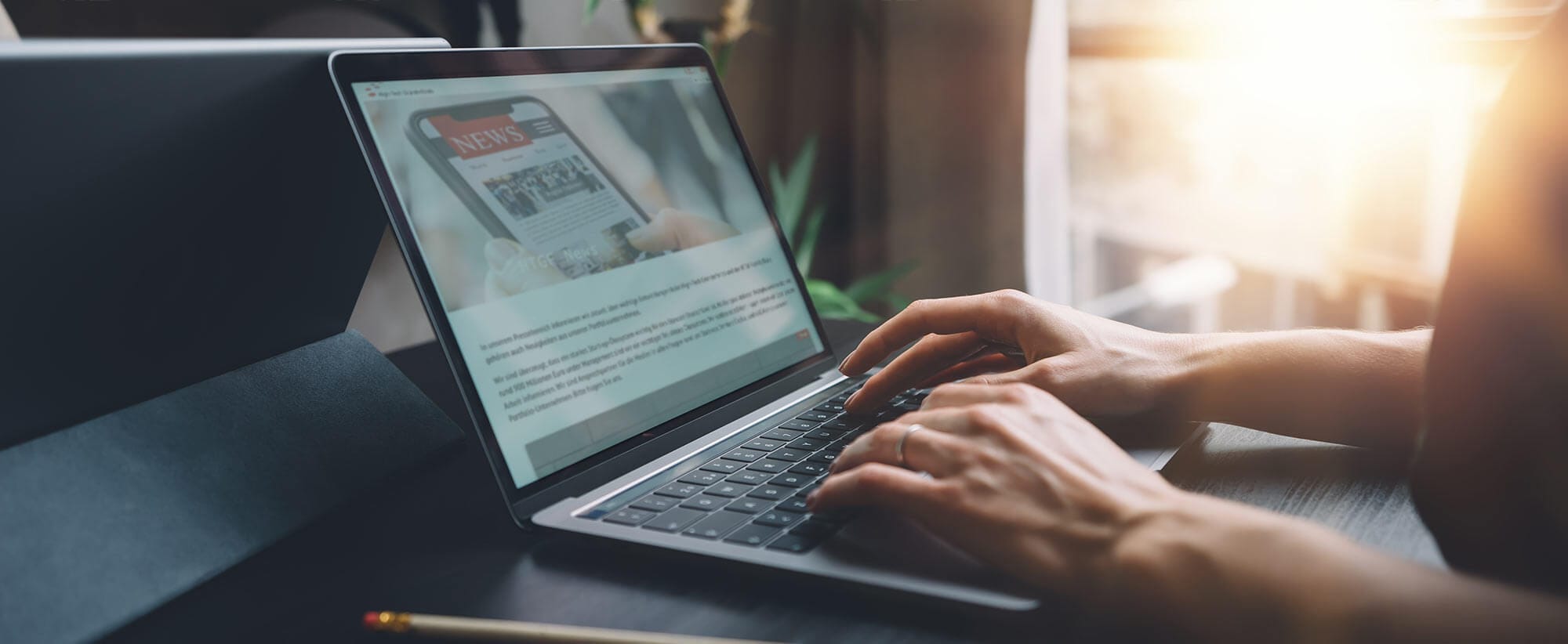 Stay up to date
Subscribe now and receive the latest press releases on investments and other news from High-Tech Gründerfonds. We inform you about important developments at HTGF and provide you with interesting news from our portfolio. Whether it's a successful exit, a new exciting investment or HR news – you'll be the first to know!