Increased profits for retailers with machine learning: Pricing Startup 7Learnings closes financing round for further growth
June 24, 2020
7Learnings offers retailers a SaaS solution for machine learning-based pricing to strengthen their position against Amazon
Pilot phase successful: Profits and revenues increased by up to 10%
Optimal pricing despite dynamic market environment during COVID-19
Company receives seed financing from High-Tech Gründerfonds and renowned business angels
With the help of 7Learnings' SaaS solution, online retailers can use machine learning algorithms for intelligent pricing. The software maximizes profits while meeting the company's set sales targets.
Many retailers today still rely on rule-based pricing and price matching. In doing so, prices are closely aligned with competitor prices without checking whether this leads to profit or revenue improvements. In this way, retailers often leave profit potential untapped. Machine Learning technology is used by 7Learnings to measure the actual willingness-to-pay of the customers. Pricing based on this leads to significantly higher profits. The customer sets the target and can generate optimal prices for the entire assortment with just one click. 20% off everything is a thing of the past.

Felix Hoffmann, Managing Director & Co-Founder of 7Learnings
The start-up was founded in 2019 by Martin Nowak, Eiko van Hettinga, and Felix Hoffmann. Felix Hoffmann, previously product manager for Zalando's pricing algorithm, had the idea to offer small and medium-sized retailers a solution for the next generation of dynamic pricing. For retailers this is an important asset to strengthen their position against the competition from big platforms like Amazon. Price elasticities can be measured from sparse data.
Thanks to our experience from fashion retail where the assortment changes frequently our algorithms learn across products. Hence, we are able to optimize prices even for products with only a few price changes in the past. Based on this, we can increase profits and revenues by up to 10%.

Felix Hoffmann, Managing Director & Co-Founder of 7Learnings
Eiko van Hettinga, who previously worked as COO at Thermondo, sees the Corona crisis as an opportunity.
The shift of buying behavior towards online channels will last. Due to the changes of demand and the supply chain situation during the pandemic, retailers have to reset many prices. Our solution can capture the changed situation based on trend date and optimize prices towards newly set targets. Retailers who react faster and tailor their response to the changed market situation will be better equipped to navigate through the crisis. This can be vital for survival.

Eiko van Hettinga, Managing Director & Co-Founder of 7Learnings
In addition to the High-Tech Gründerfonds renowned Business angels invested in the company. Among others, Elmar Broscheit, Managing Director at Macquarie, and Harald Schedl, Member of the Supervisory Board of INTERSPORT. The founders want to use the additional funds to expand their marketing and sales activities and to further develop their retail automation platform. The start-up has grown profitably to date and works with leading retailers from various retail segments.
The 7Learnings team convinced us with their vision and approach to data-driven decisions in online retail. Based on latest technologies the team leverages great potential for the customer at manageable cost without having to set up an in-house data science department.

Martin Möllmann from High-Tech Gründerfonds
About 7learnings GmbH,
7Learning offers online retailers a SaaS solution for machine learning-based pricing. The software maximizes profits and revenues and at the same time automates pricing processes. Based on various input factors, the software makes daily sales, profit and revenue forecasts per product and price point. Customers can optimize prices according to their business objectives with only one click.
Contakt
7Learnings GmbH
Eiko van Hettinga
Reinhardtstraße 47a,
10117 Berlin
T.: +49 30 4036773 70
info@7learnings.com
www.7learnings.com
About the High-Tech Gründerfonds
High-Tech Gründerfonds (HTGF) is a seed investor that finances high-potential, tech-driven start-ups. With around EUR 900 million in total investment volume across three funds and an international network of partners, HTGF has already helped forge almost 600 start-ups since 2005. Driven by their expertise, entrepreneurial spirit and passion, its team of experienced investment managers and startup experts help guide the development of young companies. HTGF's focus is on high-tech start-ups in the fields of digital business models, industrial technology, life sciences, chemistry and related business areas. To date, external investors have injected over EUR 2.5 billion into the HTGF portfolio via more than 1,600 follow-on financing rounds. HTGF has also successfully sold interests in more than 100 companies.
Investors in the public-private partnership include the Federal Ministry of Economics and Energy, KfW Capital, the Fraunhofer-Gesellschaft and 32 companies. Our Fund Investors
Contact
High-Tech Gründerfonds Management GmbH
Martin Möllmann, Investment Manager
T.: +49 30 403664853
m.moellmann@htgf.de
www.htgf.de/de/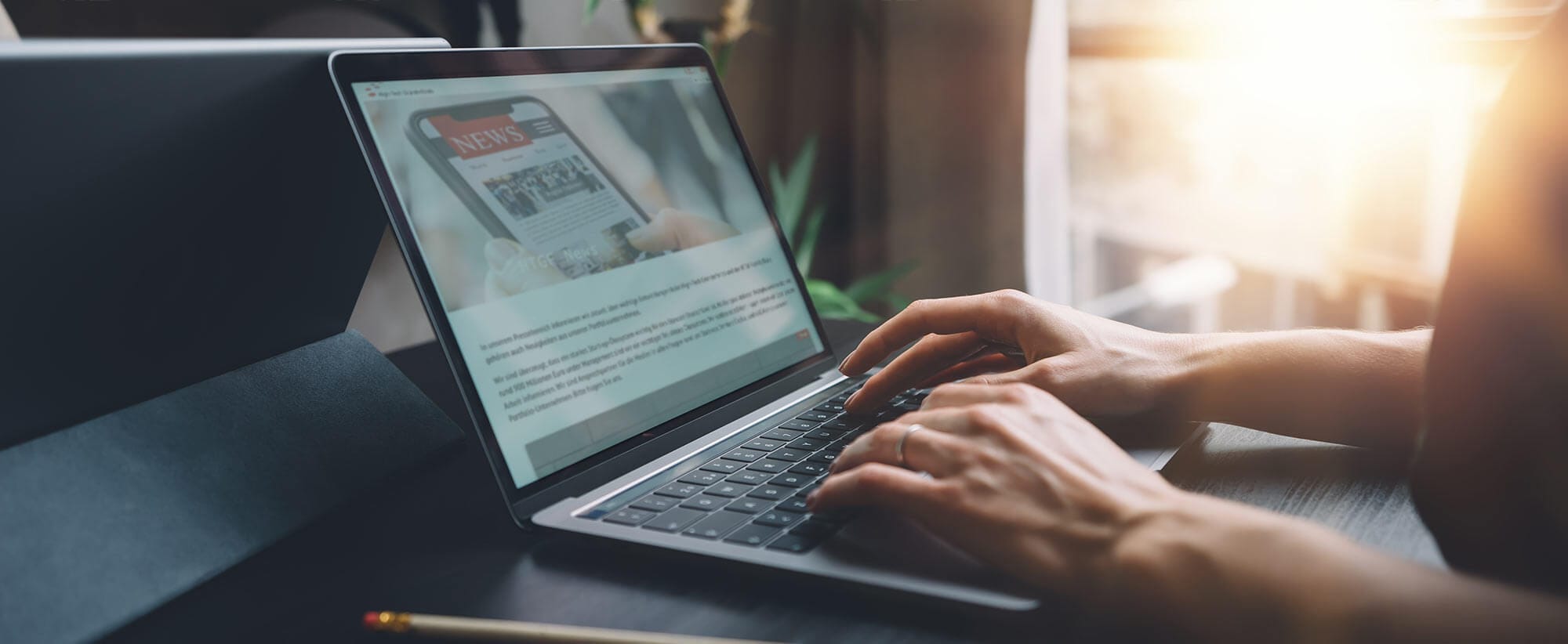 Stay up to date
Subscribe now and receive the latest press releases on investments and other news from High-Tech Gründerfonds. We inform you about important developments at HTGF and provide you with interesting news from our portfolio. Whether it's a successful exit, a new exciting investment or HR news – you'll be the first to know!