Newion led a € 2.8M investment round in Filestage – with current investor HTGF and Carsten Maschmeyer's Seed+Speed
January 12, 2021
Filestage, the Online Proofing SaaS platform, has received €2.8M in a Series A investment round led by Newion, together with current investor HTGF and Seed+Speed by celebrity Carsten Maschmeyer.
Online Proofing is a core process in today's business. Companies collaborate remotely more than ever, and they produce more content than ever, thereby often dealing with regulations. This is why brands like Sharp, Sixt, dm, GroupM, Head, Ab-InBev, Lufthansa, Rabobank and Cambridge University Press use Filestage as the efficient and compliant way of sharing, reviewing and approving tons of content every day. Filestage customer Braun Medical Devices said they reduced their review turnaround time by +75%.
We are super happy with the new funding and this syndicate, as we believe that more teams all over the world deserve a rock-solid review workflow. We will use the funding to invest in our product and make existing and new customers even more intelligent with AI driven reviews and analytics. We will also continue to invest in integrations and partnerships to ensure seamless customer workflows.

Niklas Dorn, CEO and Co-Founder of Filestage
Filestage is top rated by their 530.000 users who share PDF's, documents, videos, images and audio files. We are excited to join Filestage on their journey to market leadership and seeing them welcoming many more customers in marketing, communications, sales, R&D and legal for the best user experience.

Patrick Polak, Managing Partner of Newion
We are proud to participate again in this investment round. We believe Online Proofing will be a commodity in the next few years and we have seen Filestage is well under way to become the global market leader in this space.

Dominik Lohle, Investment Manager at HTGF
95% of the companies still use email and legacy commenting tools like Adobe Acrobat, MS Office and Dropbox to share and discuss content but I am convinced that successful companies will invest in online proofing software more and more, to avoid email chaos and be effective.

Carsten Maschmeyer, Founder & Managing Director at seed+speed
About Filestage
Filestage was founded in 2015 by Niklas Dorn (CEO), Maël Frize (CPO) and Simon Kontschak (CTO). From their experience in the creative industry, they knew how important the review and approval of digital content is, so they started to organize this in an efficient and transparent way. Currently Filestage enables online proofing in less than half the time. Their highly skilled team works remotely from wherever works best for the customer, in countries like Colombia France, Germany, India, Indonesia, Spain and USA. Until today 530.000 users in 195 countries have reviewed 5.2 million files via Filestage.
Please visit www.filestage.com for more information.
About Newion
Newion is a leading Amsterdam-based venture capital firm, focused on early-stage investments in European B2B software companies with a global ambition. Newion has been among the best-performing fund managers in its sector since its start in 2000.
The company has invested in 70+ companies, among which: Collibra, Reasult, Nallian, Foleon, CustomerGauge, L1NDA, Swipeguide, DataStories, Deliverect, APICBASE, ValueBlue, Mediatool and Objective Platform. Newion has exited companies like Oxxio, Mirror42, Q-go and 24iMedia. Newion III is supported by InnovFin Equity, with the financial backing of the European Union under Horizon 2020 Financial Instruments and the European Fund for Strategic Investments (EFSI), set up under the Investment Plan for Europe. The purpose of EFSI is to help support financing and implementing productive investments in the European Union and to ensure increased access to finance.
Please visit www.newion.com for more information.
About seed + speed Ventures
seed + speed Ventures is an experienced seed investor focusing on B2B software startups in Germany, Switzerland and Austria. As a lead or co-investor, we initially invest up to €500k in our portfolio companies and support the development of sustainable, successful sales structures through tailored sales coaching by our in-house sales trainers. Thus we actively add value to the operational business of our portfolio companies to enable faster growth.
As a single LP fund, seed + speed combines the advantage of the flexibility of a family office with the professionalism of an institutional VC investor.
www.seedandspeed.com
About HTGF (High-Tech Gründerfonds)
High-Tech Gründerfonds (HTGF) is a seed investor that finances high-potential, tech-driven start-ups. With around EUR 900 million in total investment volume across three funds and an international network of partners, HTGF has already helped forge almost 600 start-ups since 2005. Driven by their expertise, entrepreneurial spirit and passion, its team of experienced investment managers and startup experts help guide the development of young companies. HTGF's focus is on high-tech start-ups in the fields of digital tech, industrial technology, life sciences, chemistry and related business areas. To date, external investors have injected over EUR 2.8 billion into the HTGF portfolio via more than 1,600 follow-on financing rounds. HTGF has also successfully sold interests in more than 100 companies.
Investors in this public-private partnership include the Federal Ministry For Economic Affairs and Energy, KfW Capital, and Fraunhofer-Gesellschaft e.V., as well as the companies ALTANA, BASF, BAYER, B.Braun, Boehringer Ingelheim, Robert Bosch, BÜFA, CEWE, Deutsche Post DHL, Dräger, Drillisch AG, EVONIK, EWE AG, FOND OF, Haniel, Hettich, Knauf, Körber, LANXESS, media + more venture Beteiligungs GmbH & Co. KG, PHOENIX CONTACT, Postbank, QIAGEN, RWE Generation SE, SAP, Schufa, Schwarz Gruppe, STIHL, Thüga, Vector Informatik, WACKER and Wilh Werhahn KG.
www.htgf.de/en
Media Contact
High-Tech Gründerfonds Management GmbH
Stefanie Grüter
T.: +49228 – 82300 – 188
s.grueter@htgf.de
Contact Investor
High-Tech Gründerfonds Management GmbH
Dominik Lohle, Investment Manager
T.: +49228 –82300 – 182
D.Lohle@htgf.de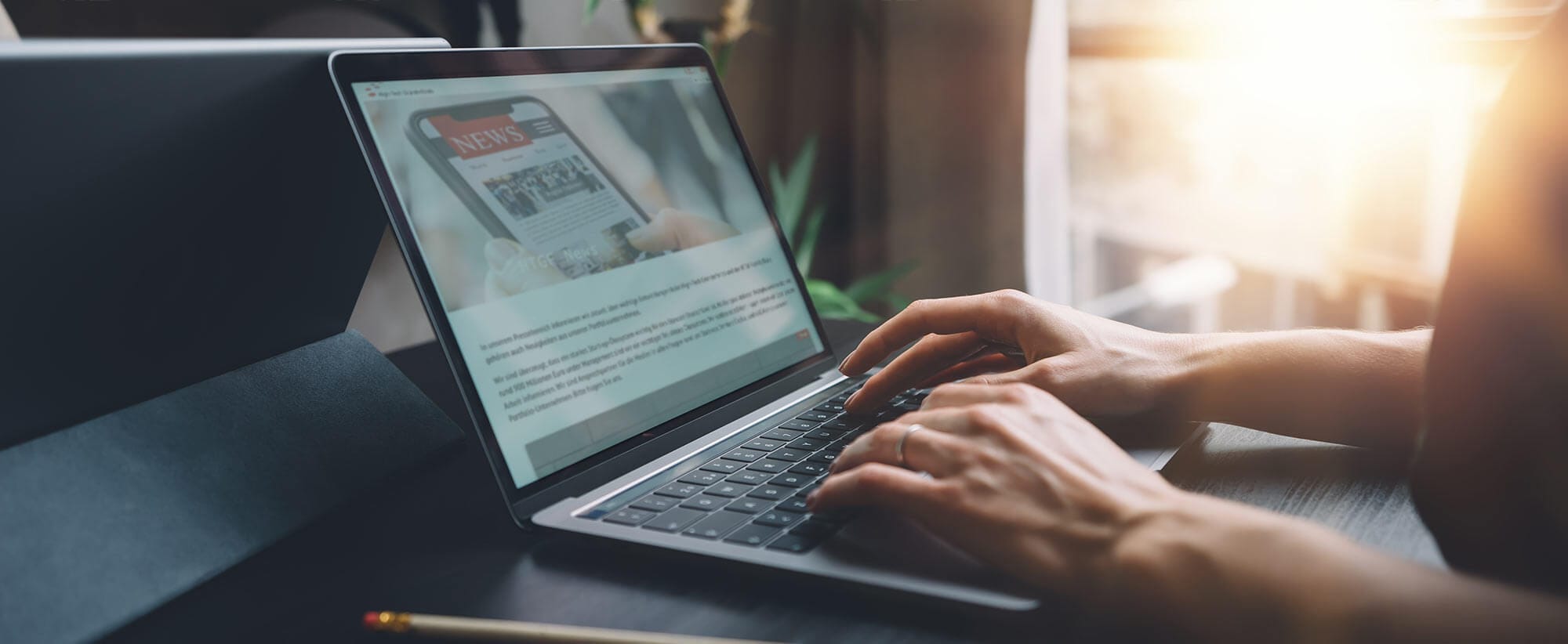 Stay up to date
Subscribe now and receive the latest press releases on investments and other news from High-Tech Gründerfonds. We inform you about important developments at HTGF and provide you with interesting news from our portfolio. Whether it's a successful exit, a new exciting investment or HR news – you'll be the first to know!