Taxdoo Raises $21 Million in Series A Funding, Led By Accel, to Bring Automated Compliance to European E-Commerce
December 15, 2020
As e-commerce continues to grow, Taxdoo is scaling to meet demand for its API-driven compliance platform for cross-border online sellers
Taxdoo will triple headcount during the next 12 months and expand its go-to-market across Europe
Taxdoo, the automated platform for financial compliance in e-commerce, today announced it has closed a $21 million (€17 million) Series A round of financing led by global venture capital firm Accel, with participation from Visionaries Club, 20VC and existing investor High-Tech Gründerfonds (HTGF). The funding will support Taxdoo's rapid growth through international expansion, increased hiring, R&D, sales and customer support. The company also announced that Accel's Harry Nelis had joined its board.
As consumers continue to move online, e-commerce in Europe is forecast to exceed €700 billion in 2020 with cross-border transactions now representing approximately 25% of the total and rising. In response, hundreds of thousands of businesses are turning to Amazon, eBay, Shopify and a wide array of other platforms to sell internationally.
Taxdoo's platform automates transaction-level data ingestion, tax calculation and filings across Europe, as well as the integration of financial and accounting information. Customers can also collaborate with their tax advisors through the platform and reduce other compliance burdens, including Intrastat filings. What used to take days of effort across error-prone spreadsheets and email is now automated and auditable.
The company has grown quickly and profitably. It now empowers more than 1,000 merchants from the DACH region to sell compliantly across the EU and is scaling up aggressively to meet demand. Taxdoo will expand in the coming months to support all global sellers active in the EU market, as well as introducing new accounting and compliance solutions within its SaaS platform. Additionally, Taxdoo intends to triple headcount to more than 150 by the end of 2021, with hiring predominantly for Hamburg-based engineering, sales and marketing positions.
Taxdoo is an excellent example of how very ambitious founding teams find a valuable partner in HTGF to turn the goal of building a large company into reality. For this, we use our know-how and network to find the right partners and pave the way for a high-growth future.

Markus Kreßmann, Partner at HTGF
After three years as the sole investor in Taxdoo, it is a great pleasure to have Accel and the co-investors joining us in this Tax-Tech growth story.

Tobias Schulz, Senior Investment Manager at HTGF
Our goal is to contribute to seamless cross-border commerce in Europe and beyond, where companies are able to focus on their core business, not on bureaucracy. With Taxdoo, e-commerce sellers and other digital businesses significantly reduce their time and costs to handle all tax-compliant processes and achieve greater visibility of their data.

Christian Königsheim, co-founder of Taxdoo
With a booming e-commerce landscape and companies of all sizes looking to sell their products and services internationally, we see an acute need for integrated financial and tax compliance. Taxdoo's founders bring together unique experience at the intersection of tax, finance and software and we are excited to work with them to build Taxdoo into a category defining company.

Harry Nelis, partner at Accel
About Taxdoo
Taxdoo is the automated platform for financial compliance in e-commerce. Taxdoo makes it easy for e-commerce businesses and accountants to handle VAT, manage financial accounting and ensure the fulfilment of compliance requirements. Taxdoo's platform powers end-to-end automation for over 1,000 customers and received the TAXCELLENCE Award 2020 for best tax technology solution. Taxdoo is headquartered in Hamburg, Germany and is backed by Accel, HTGF, Visionaries Club and 20VC. Learn more at www.taxdoo.com.
About Accel
Accel is a global venture capital firm that is the first partner to exceptional teams everywhere, from inception through all phases of private company growth. Arista, Atlassian, Braintree, Celonis, CrowdStrike, Deliveroo, DJI, Dropbox, Etsy, Facebook, Flipkart, Freshworks, Jet, Kayak, Lynda.com, Qualtrics, Rovio, Slack, Spotify, Supercell, Swiggy, Tenable, UiPath, and Venmo are among the companies the firm has backed over the past 35+ years. We help ambitious entrepreneurs build iconic global businesses. For more, visit www.accel.com or www.twitter.com/accel.
Contact
OutCast
Josephine Salm
T.: +44 (0)7776 377478
jsalm@theoutcastagency.com
Contact
PIABO PR
Lars Kitzmann
T.: +49 (0)30 25 76 205 64
taxdoo@piabo.net
About High-Tech Gründerfonds
High-Tech Gründerfonds (HTGF) is a seed investor that finances high-potential, tech-driven start-ups. With around EUR 900 million in total investment volume across three funds and an international network of partners, HTGF has already helped forge almost 600 start-ups since 2005. Driven by their expertise, entrepreneurial spirit and passion, its team of experienced investment managers and startup experts help guide the development of young companies. HTGF's focus is on high-tech start-ups in the fields of digital tech, industrial technology, life sciences, chemistry and related business areas. To date, external investors have injected over EUR 2.7 billion into the HTGF portfolio via more than 1,600 follow-on financing rounds. HTGF has also successfully sold interests in more than 100 companies.
Investors in the public-private partnership include the Federal Ministry of Economics and Energy, KfW Capital, the Fraunhofer-Gesellschaft and 32 companies. The Fund Investors
www.htgf.de/en
Media Contact
High-Tech Gründerfonds Management GmbH
Stefanie Grüter
T.: +49228 – 82300 – 188
s.grueter@htgf.de
Investor Contact
High-Tech Gründerfonds Management GmbH
Tobias Schulz, Senior Investment Manager
T.: +49 228 – 82300 – 130
t.schulz@htgf.de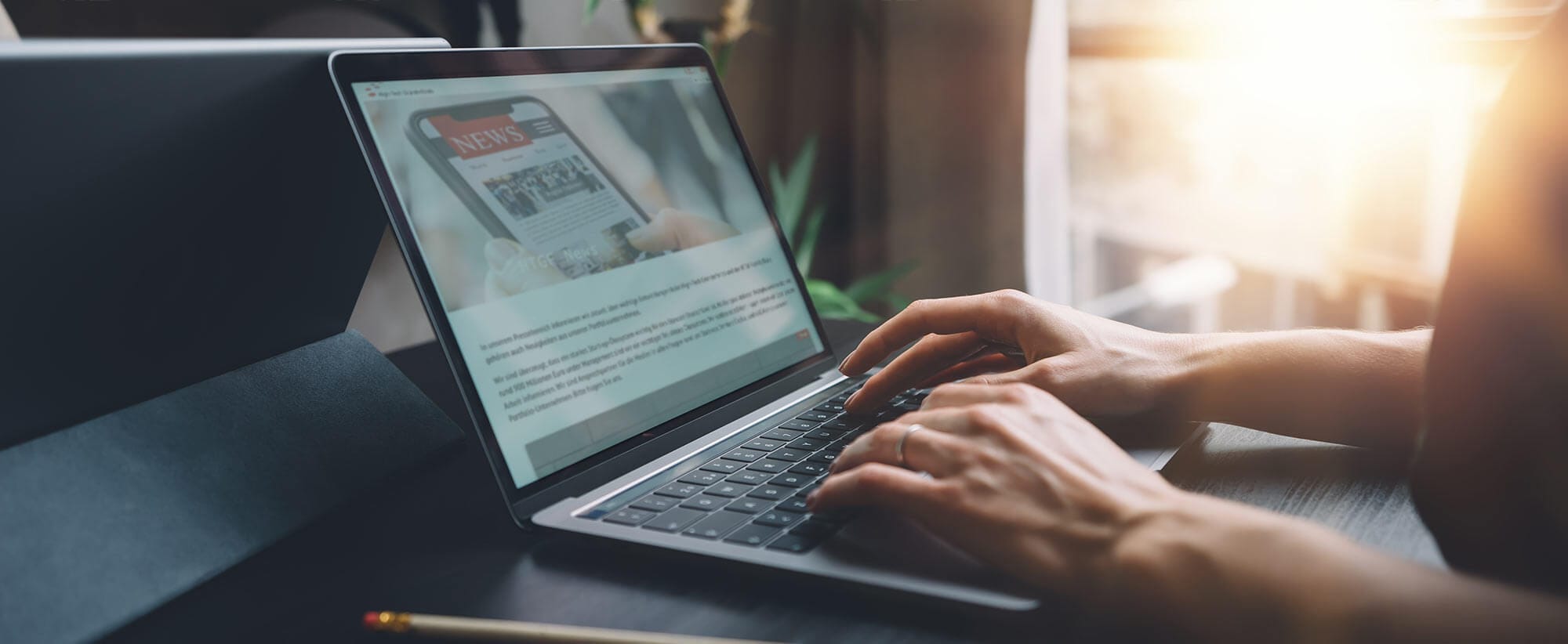 Stay up to date
Subscribe now and receive the latest press releases on investments and other news from High-Tech Gründerfonds. We inform you about important developments at HTGF and provide you with interesting news from our portfolio. Whether it's a successful exit, a new exciting investment or HR news – you'll be the first to know!