Capital for Quantum cooling – kiutra closes another financing round
November 24, 2021
Munich, November 24th 2021 – To calculate and solve complex problems faster than currently possible with supercomputers, to exchange information securely against eavesdropping and to determine physical quantities such as pressure, time, position, speed and magnetic fields with unprecedented accuracy: These promises and more combined with an immense economic potential are some of the possibilities of the second generation of quantum technologies.
As extremely low temperatures, close to the absolute zero (-273°C) are often required for their technical use, low-temperature technology is an essential part of the technological backbone in the research and development of quantum technologies. This makes an efficient, simple and scalable solution for generating ultra-low temperatures even more important. That is exactly what kiutra offers using an innovative magnetic cooling process, without needing expensive and rare liquefied gases. With its compact and highly automated coolers, kiutras commercial success is growing and the company is contributing to the global progress of the quantum revolution. In this financing round kiutra is receiving support from its existing shareholders and two new investors.
The financing round is led by the new shareholders TRUMPF Venture and the Swiss deep-tech VC Verve Ventures. Together with the existing investors High-Tech Gründerfonds (HTGF), APEX Ventures and the Initiative for Industrial Innovators, the syndicate is investing a mid-seven-digit amount in the spin-off from the Technical University of Munich, which was founded in 2018. The new capital will be used to expand the team and production capacities, as well as to further develop the company's products for the rapidly growing quantum technology market.
We are pleased to be able to accompany an excellent management team on its journey to success together with strong syndicate partners. The approach kiutra has already shows today how the cooling of quantum systems as an enabling technology can be designed to be sustainable and scalable in the future.

Dieter Kraft, Managing Director at TRUMPF Venture
We invested in kiutra because at Verve Ventures we firmly believe that now is the time to build a complete ecosystem around quantum technology. With their products, the outstanding team has already convinced major industry players, putting them in a good position to become a market leader.

Emma Schepers, Investment Associate at Verve Ventures
The second quantum revolution is in full swing and kiutra finds itself in an excellent position to become an essential part of the global Quantum Supply Chain. We are delighted to be able to rely on the support of experienced deep-tech investors for our ongoing corporate development. With TRUMPF Venture and Verve Ventures we were able to gain experts for quantum technology Start-Ups and Hardware centered Business models.

Alexander Regnat, CEO and Co-Founder of kiutra
---
About kiutra
Founded by four physicists, kiutra sees itself not only as part of the steadily growing quantum technology ecosystem, but also as a supporter of the scientific community that wants to improve the world of tomorrow through groundbreaking research. Based on its innovative magnetic cooling, the company supplies unique products that, on the one hand, simplify the use of low temperatures in cutting-edge research and, on the other hand, accelerate the development and application of quantum technologies and enables them on an industrial scale.
Contact
kiutra GmbH
Rupert-Mayer-Straße 44
Gebäude 64.08 B
81379 München
+49 (0)89 356 479 770
info@kiutra.com
www.kiutra.com
About TRUMPF Venture
TRUMPF Venture extends the TRUMPF group's comprehensive activities to promote innovation and to detect disruptive technologies and business models early on. The corporate venture capital unit invests globally in early-stage start-ups whose activities are complementary or adjacent to the TRUMPF core business, such as advanced photonics and smart factory solutions. Funded start-ups benefit from an extensive network, deep domain knowhow, proven skills in scalability as well as support to access the TRUMPF group and its ecosystem. The requirements for a potential investment are a strategic fit, a high innovation leverage and differentiation in business model or technology, an experienced management team and risk adequate financial returns.
Contact
TRUMPF Venture GmbH
Dr. Dieter Kraft
Managing Director
Johann-Maus-Str. 2
71256 Ditzingen
Deutschland
dieter.kraft@trumpf.com
www.trumpf.com/s/venture
About Verve Ventures
Verve Ventures is a network and technology-driven venture capital firm based in Switzerland. Verve Ventures was founded in 2010 by Steffen Wagner and Lukas Weber. Verve Ventures now employs more than 40 people and is one of the most active venture investors in Europe. The portfolio includes over 100 science and technology-based start-ups. A dozen investment experts identify the most promising start-ups. Selected private and institutional investors have access to investment opportunities via a digital platform. Verve Ventures invests 0.5 million to several million euros from the seed phase in start-ups across Europe. A dedicated team helps the start-ups with topics such as the search for employees and acquisition of new customers and connects them with a high-quality network of experts.
Contact
Verve Capital Partners AG
Emma Schepers
Brandschenkestrasse 90
8002 Zürich
emma.schepers@verve.vc
www.verve.vc
About APEX Ventures
APEX Ventures is a Europe based Venture Capital Firm investing into deep-tech start-ups with a focus on unique and defendable intellectual property and above-average market potential. APEX funds have completed numerous investments in Europe and in the U.S., among others in the fields of A.I. for medical applications, quantum and laser technologies, automation and robotics, computer vision, space technologies, as well as digital forensics. APEX Ventures closely supports the founding teams in their go-to-market approaches to help accelerate international growth. To identify talented teams and support their ideas at an early stage, APEX Ventures closely works with academic institutions, entrepreneurship programs and other international VC partners.
Contact
APEX Ventures GmbH
Habsburgergasse 2/1a,
1010 Vienna, Austria
office@apex-vc.com
www.apex.ventures
Initiative for Industrial Innovators
The Initiative for Industrial Innovators is a cross-border financing initiative that funds disruptive, deep-tech teams and early-stage start-ups via fast funding instruments. It is backed by – amongst others – the European Investment Fund/ InnovFinEquity, with the financial backing of the European Union under Horizon 2020 Financial Instruments and the European Fund for Strategic Investments (EFSI) set up under the Investment Plan for Europe. The purpose of EFSI is to help support financing and implementing productive investments in the European Union and to ensure increased access to finance for start-ups and other SMEs.
Contact
UnternehmerTUM Industrial Innovators LEC GmbH
Andrea Koch
Lichtenbergstr. 6
85748 Garching bei München
T.: +49 89 1894 69 2162
koch@unternehmertum.de
www.industrialinnovators.eu
About High-Tech Gründerfonds
The Seedinvestor High-Tech Gründerfonds (HTGF) finances technology start-ups with growth potential. With a volume of approx. 900 Mio. Euro split in three funds and an international partner network, HTGF accompanied over 650 start-ups since 2005. The team consisting of experienced investment managers and start-up experts supports the young corporates with Know-How, entrepreneurial spirit and passion. The focus lies on high-tech start-ups from the digital tech, industrial tech, life science, chemistry and related business areas. So far external investors have invested more than 3.5 Billion Euro capital in over 1.800 follow-up financing rounds in the HTGF portfolio. Additionally, the fund already successfully sold the shares of more than 140 corporates.
Investors in the public-private partnership include the Federal Ministry for Economic Affairs and Energy, KfW Capital, the Fraunhofer-Gesellschafts as well as ALTANA, BASF, Bayer, Boehringer Ingelheim, B.Braun, Robert Bosch, BÜFA, CEWE, Deutsche Bank, Deutsche Post DHL, Dräger, 1+1 AG, EVONIC, EWE AG, FOND OF, Haniel, Hettich, Knauf, Körber, LANXESS, media + more venture Beteiligungs GmbH & Co. KG, PHOENIX CONTACT, QIAGEN, RWE Generation SE, SAP, Schufa, Schwarz Gruppe, STIHL, Thüga, Vector Informatik, WACKER and Wilh. Werhahn KG.
Media contact
High-Tech Gründerfonds Management GmbH
Stefanie Grüter, Head of Marketing & Communications
T.: +49 228 82300 – 188
s.grueter@htgf.de
Investor contact
High-Tech Gründerfonds Management GmbH
Christian Ziach
Schlegelstraße 2
53113 Bonn
T.: +49 228 82300 162
c.ziach@htgf.de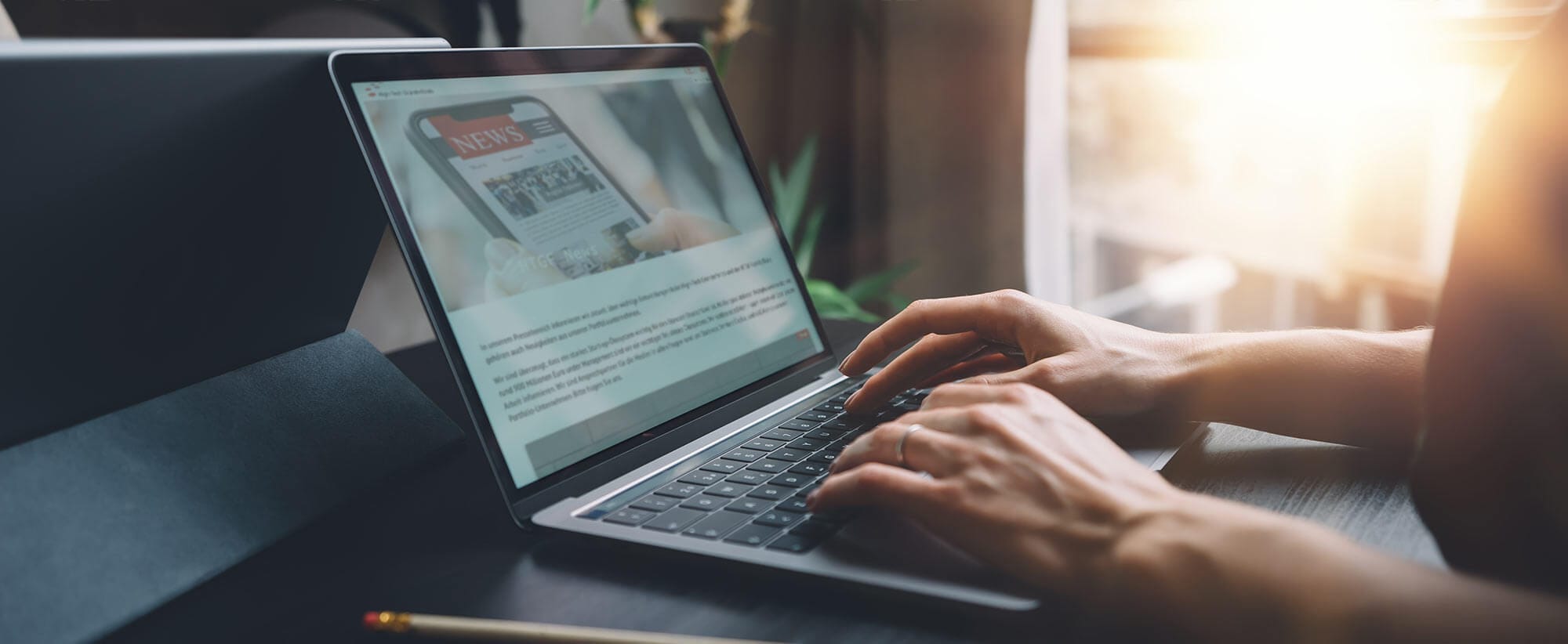 Stay up to date
Subscribe now and receive the latest press releases on investments and other news from High-Tech Gründerfonds. We inform you about important developments at HTGF and provide you with interesting news from our portfolio. Whether it's a successful exit, a new exciting investment or HR news – you'll be the first to know!