CereGate, the preeminent Computer-Brain-Interface Software Platform, advances in clinical development and secures financing from leading deep tech and mental health investors 468 Capital and re.Mind Capital
January 12, 2022
In the thriving field of neuroscience, CereGate is poised to revolutionize the treatment of neurological disorders by interacting with the human brain through a unique software-first approach.
After making strides in the clinical development, including FDA Breakthrough designation for its first application in Deep Brain Stimulation Freezing of Gait Therapy (FOG-LIGHTS) and launching a clinical trial in the US, CereGate achieves additional funding to further accelerate the development of new applications of its technology. The second generation of applications will be geared towards indications treated through Spinal Cord Stimulation neuromodulation platforms, thereby addressing the largest segment of the growing neuromodulation market.
This additional capital will help us expand the team and develop our platform further. We are very excited, because this means that multiple applications of our technology that can offer real clinical solutions for patients are just 1-2 years away now.

CereGate founder and CEO Dr. Bálint Várkuti
The round is led by new investors 468 Capital and re.Mind with participation of existing investors TruVenturo, Heal Capital and High-Tech Gründerfonds.
With 468 Capital – a venture capital investor focused on European tech companies – and re.Mind – mental health fund of Apeiron and a leading investor in the field of Brain-Computer-Interfacing, life sciences and mental health – the entry of two renowned investors in the deep-technology and mental health space underline the relevance and unique positioning of Ceregate's core technology.
---
About CereGate
CereGate is a software-based company in the Computer-Brain-Interface space, driven to develop new ways of interacting with the human brain through the latest technology. Its mission is to provide patients with neurological disorders or sensory deficits with new opportunities to adapt and improve their condition under their own power, increasing patient independence while improving quality of life are the guiding principles.
About 468
468 Capital is a venture capital investor focusing on European tech companies. Founded in 2020 by Alexander Kudlich, Florian Leibert and Ludwig Ensthaler, 468 Capital invests in pre-seed and early growth phases of a company. 468 Capital offers portfolio companies not only financial resources, but also strategic support as well as access to US growth funds.
About re.Mind
re.Mind Capital is a mental & neurological health venture fund, founded by Christian Angermayer, Max de Vere and Jan Hardorp. Angermayer is best-known for his pioneering investments into psychedelics-based treatments for mental health, and is a co-founder of atai Life Sciences. re.Mind's first fund manages USD 150m, making it the largest early-stage fund dedicated to the brain. With around 20 portfolio companies to date, they invest into companies in neurotech/BCI, biotech, digital tools, and new treatment modalities.
About TruVenturo
TruVenturo is one of the most successful early stage investors and company builders in Europe. For over a decade TruVenturo has been investing at the forefront of digitalization and life sciences, always focusing on identifying big future markets and disruptive business models. Therefore, the team is a strong believer in pharma to prevent age related disease and prolong healthy human lifespan as well as utilising neurostimulation technologies to create bi-directional Computer-Brain-Interfaces. TruVenturo's current portfolio includes over 20 companies, among them several industry leaders and hidden champions.
About Heal Capital
Heal Capital is a leading European venture capital fund with a target volume of 100 million euros. The fund invests in technology-enabled healthcare champions at series A stage, that are actively driving the innovation of healthcare. Heal Capital provides capital, know-how, and market access through leading private healthcare insurers as fund investors. Additionally, Heartbeat Labs and Flying Health are invested as anchor investors, complementing the Heal Capital team with expertise in building and scaling digital health companies. The fund was launched under the umbrella of the Association of the German private healthcare insurers in 2019 and is led by Eckhard Weber and Dr. Christian Weiß as managing partners.
About High-Tech Gründerfonds
High-Tech Gründerfonds (HTGF) is a seed investor that finances high-potential, tech-driven start-ups. With around EUR 900 million in total investment volume across three funds and an international network of partners, HTGF has already helped forge more than 650 start-ups since 2005. Driven by their expertise, entrepreneurial spirit and passion, its team of experienced investment managers and startup experts help guide the development of young companies. HTGF's focus is on high-tech start-ups in the fields of digital tech, industrial technology, life sciences, chemistry and related business areas. To date, external investors have injected more than EUR 3.5 billion into the HTGF portfolio via more than 1,800 follow-on financing rounds. HTGF has also successfully sold interests in more than 150 companies.
Investors in this public-private partnership include the Federal Ministry for Economic Affairs and Climate Action, KfW Capital, and Fraunhofer-Gesellschaft e.V., as well as the companies ALTANA, BASF, BAYER, B.Braun, Boehringer Ingelheim, Robert Bosch, BÜFA, CEWE, Deutsche Bank, Deutsche Post DHL, Dräger, 1+1 AG, EVONIK, EWE AG, FOND OF, Haniel, Hettich, Knauf, Körber, LANXESS, media + more venture Beteiligungs GmbH & Co. KG, PHOENIX CONTACT, QIAGEN, RWE Generation SE, SAP, Schufa, Schwarz Gruppe, STIHL, Thüga, Vector Informatik, WACKER and Wilh. Werhahn KG.
Media Contact
High-Tech Gründerfonds Management GmbH
Stefanie Grüter, Head of Marketing & Communications
T.: +49 228 82300 188
s.grueter@htgf.de
Investor Contact
High-Tech Gründerfonds Management GmbH
Kay Balster, Principal
T: +49 228 82300 111
k.balster@htgf.de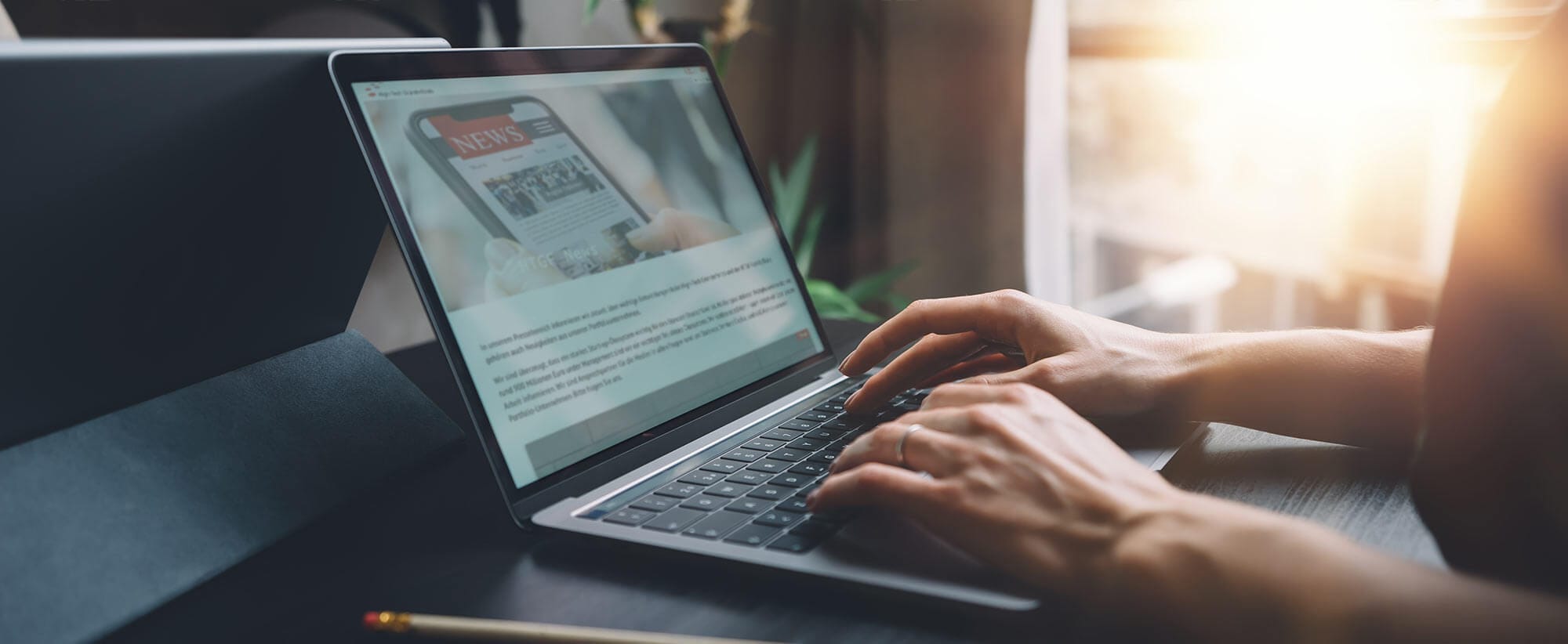 Stay up to date
Subscribe now and receive the latest press releases on investments and other news from High-Tech Gründerfonds. We inform you about important developments at HTGF and provide you with interesting news from our portfolio. Whether it's a successful exit, a new exciting investment or HR news – you'll be the first to know!