Successful Exit for High-Tech Gründerfonds – Zoovu and SEMKNOX Merger
September 29, 2020
Zoovu, is the global leader in Conversational Search
The Startup SEMKNOX, based in Dresden, perfectly complements the core business of Zoovu
Seed investors WestTech Ventures and High-Tech Gründerfonds (HTGF) as well as business angels Tobias Kroha and Dr. David Monbaron sell their shares
For the HTGF it is the 9th successful exit during the Corona crisis
The High-Tech Gründerfonds sold its shares in SEMKNOX after accompanying the company for the past 5 years. Zoovu Boston, USA, is provider of the leading AI conversational platform and helps brands and retailers grow sales through increased conversions across chatbots, website and in-store. SEMKNOX offers the next-generation product search and fully automated data processing. The merger signifies a new era in the ecommerce industry, creating the world's first no-code contextual experience platform.
The merger with SEMKNOX will accelerate our position in the market, adding next-generation capabilities to our SaaS offering, acquiring new IP and securing some remarkable talent. We are thrilled to enable brands and retailers to deliver best-in-class contextual experiences in a no-code environment, at a time when reliance on digital commerce is set to continue on its exponential path.

Robert Mullen, CEO at Zoovu
With clean data, so much becomes possible. Businesses have tried for many years to build and maintain their own ontologies with little success. With this powerful new market offering, data chaos can be transformed into structured, searchable information. By joining Zoovu, organizations will finally be able to leverage powerful, reliable ontologies to create conversational and contextual search experiences.

David Urbansky, CEO & Founder at SEMKNOX
Started in 2014, SEMKNOX was always a technology leader regarding search on websites and online shops. The distinct approach using ontology instead of taxonomy creates far better results and helps consumers to find their needed information faster, which improved the customer experience of SEMKNOX customers significantly. With steady enhancements in the product portfolio, SEMKNOX grew to a relevant player in search technology in the past years.
We are pleased that we have been able to support the strong SEMKNOX team over the past years to create new opportunities in the field of online search. The newly formed partnership will help retailers all over the world to fully leverage the technology advantages of ontology-based search algorithms.

Martin Möllmann, Investment Manager of the HTGF
The financial terms of the exit agreement were not disclosed. The press release by Zoovu is available here.
About Zoovu
For more information on Zoovu, please visit www.zoovu.com or contact Sarah Assous, CMO at Zoovu (s.assous@zoovu.com).
About High-Tech Gründerfonds
High-Tech Gründerfonds (HTGF) is a seed investor that finances high-potential, tech-driven start-ups. With around EUR 900 million in total investment volume across three funds and an international network of partners, HTGF has already helped forge almost 600 start-ups since 2005. Driven by their expertise, entrepreneurial spirit and passion, its team of experienced investment managers and startup experts help guide the development of young companies. HTGF's focus is on high-tech start-ups in the fields of digital tech, industrial technology, life sciences, chemistry and related business areas. To date, external investors have injected over EUR 2.6 billion into the HTGF portfolio via more than 1,600 follow-on financing rounds. HTGF has also successfully sold interests in more than 100 companies.
Investors in this public-private partnership include the Federal Ministry For Economic Affairs and Energy, KfW Capital, and Fraunhofer-Gesellschaft e.V., as well as the companies ALTANA, BASF, BAYER, B.Braun, Boehringer Ingelheim, Robert Bosch, BÜFA, CEWE, Deutsche Post DHL, Dräger, Drillisch AG, EVONIK, EWE AG, FOND OF, Haniel, Hettich, Knauf, Körber, LANXESS, media + more venture Beteiligungs GmbH & Co. KG, PHOENIX CONTACT, Postbank, QIAGEN, RWE Generation SE, SAP, Schufa, Schwarz Gruppe, STIHL, Thüga, Vector Informatik, WACKER and Wilh. Werhahn KG.
Contact
High-Tech Gründerfonds Management GmbH
Martin Möllmann, Investment Manager
T: + 49 151 20467436
m.moellmann@htgf.de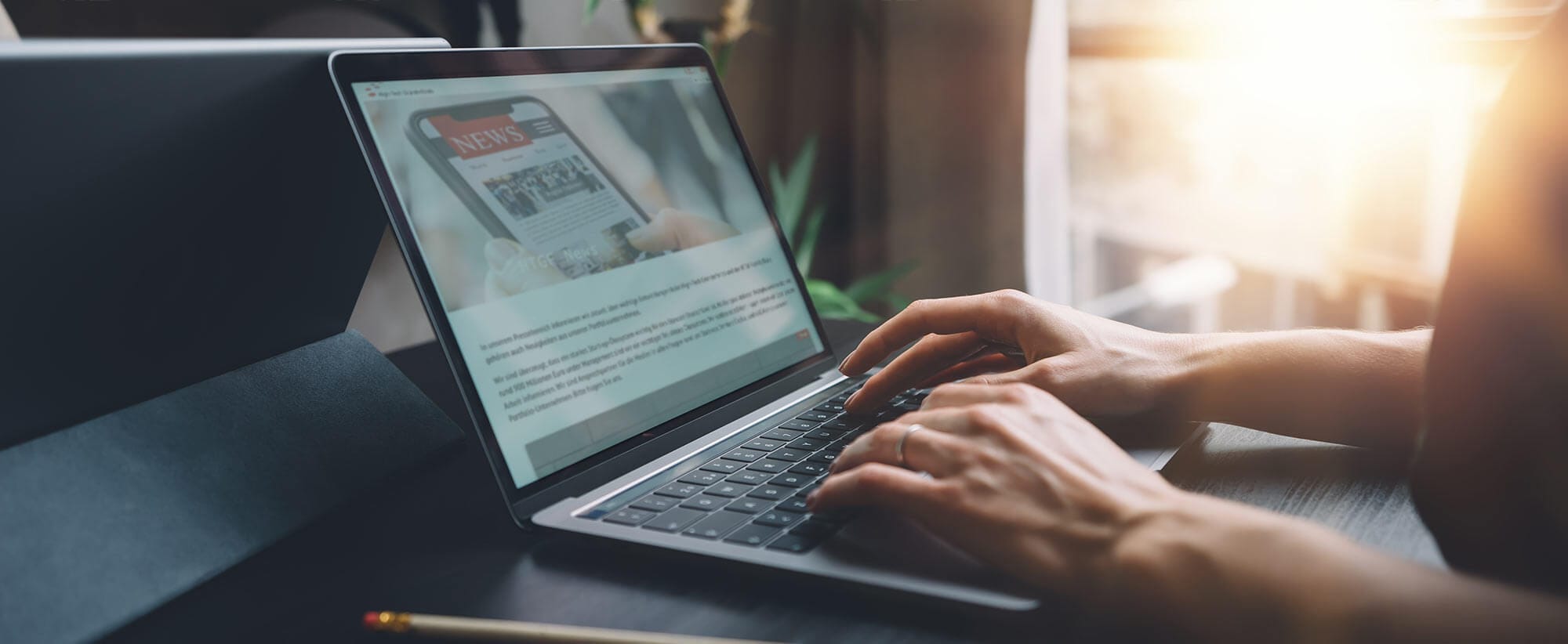 Stay up to date
Subscribe now and receive the latest press releases on investments and other news from High-Tech Gründerfonds. We inform you about important developments at HTGF and provide you with interesting news from our portfolio. Whether it's a successful exit, a new exciting investment or HR news – you'll be the first to know!