Strong exit for High-Tech Gründerfonds – Shell to acquire Next Kraftwerke
February 25, 2021
Shell is acquiring Next Kraftwerke to strengthen its position in the field of renewable energy trading
The Cologne-based start-up Next Kraftwerke GmbH will obtain the necessary resources to fuel further growth and the development of complex new commercial products
High-Tech Gründerfonds has been an investor in the company since its foundation in 2010
The transaction remains subject to regulatory approval
Subject to regulatory approval, Shell* is to acquire 100% of the shares in Next Kraftwerke from VC investors including High-Tech Gründerfonds (HTGF) and Neuhaus Partners GmbH as well as investors Dirk Freise and Martin Ostermayer. HTGF has been at the company's side for over 10 years of development. The seed investor's long-term investment focus is really paying off.
Next Kraftwerke GmbH is a spin-off founded by two PhD students from the Institute of Energy Economics (EWI) at the University of Cologne. Jochen Schwill and Hendrik Sämisch recognised at an early stage the challenge posed by the energy transition in terms of grid stability. Their solution – to use a large number of decentralised power plants to generate electricity – aims to ensure the necessary stabilization of electricity grids. Their approach was seen as innovative and they received an EXIST Business Start-up Grant. The company then received seed funding from High-Tech Gründerfonds in 2010 as well as from former members of the HTGF Investment Committee, Gottfried Neuhaus (Neuhaus Partners GmbH) and Martin Ostermayer.
Today, Next Kraftwerke is the market leader in Germany for integrating renewable energy into energy markets, operating one of the world's largest virtual power plants with over 10,000 units. The company is also active in seven other European countries. Next Kraftwerke enables other energy companies to successfully integrate alternative energy resources into the electricity market. This is one of the prerequisites for implementing a fast and successful energy transition and achieving global climate targets.
Next Kraftwerke is an impressive example of how a start-up can address key challenges of the energy transition quicker than large established companies and solve them with the help of technology. On the international stage, the company has set the standard for successfully establishing virtual power plants and implementing the energy transition. As investors, we had the privilege of being alongside founders Jochen Schwill and Hendrik Sämisch right from the start. Next Kraftwerke is a valuable addition for Shell on its path to becoming a leading provider of alternative energy sources. We're delighted about this next stage of development for Next Kraftwerke and what is one of HTGF's most successful exits to date.

Klaus Lehmann, Partner at HTGF
Hendrik Sämisch, Founder and CEO at Next Kraftwerke, also reflects positively on the company's partnership with HTGF.
High-Tech Gründerfonds was a strong and reliable partner for our company's development right from the start. Without their trust and personal commitment to our idea, we would not have achieved such great success over the last ten years. We're now excited for this next chapter in our company's development, working together with a global energy company to help drive the energy transition forward.

Hendrik Sämisch, Founder and CEO at Next Kraftwerke
Both parties have agreed not to disclose the specific details of the transaction. Click here to view the press release of Shell.
*Shell Overseas Investment B.V.

About Next Kraftwerke GmbH
Next Kraftwerke operates one of the biggest Virtual Power Plants in Europe. By utilizing the full potential of digitalization, the company networks thousands of energy-producing and energy-consuming units in the Virtual Power Plant "Next Pool". Through its technology and trading, clients are able to produce and consume electricity when prices are best for them. By trading their aggregated power 24/7 on different energy spot markets the Virtual Power Plant also makes a substantial contribution to stabilizing the grid by smartly distributing the power generated and consumed by the individual units in times of peak load. https://www.next-kraftwerke.com/
Media Contact
Next Kraftwerke GmbH
Jan Aengenvoort, Unternehmenssprecher
Tel: +49 (0) 221 – 82 00 85 – 855
aengenvoort@next-kraftwerke.de
Royal Dutch Shell plc
Royal Dutch Shell plc is incorporated in England and Wales, has its headquarters in The Hague and is listed on the London, Amsterdam, and New York stock exchanges. Shell companies have operations in more than 70 countries and territories with businesses including oil and gas exploration and production; production and marketing of liquefied natural gas and gas to liquids; manufacturing, marketing and shipping of oil products and chemicals and renewable energy projects. For further information, visit www.shell.com.
Media Contact
Shell Deutschland Oil GmbH
Cornelia Wolber
T.: +49 (0) 40 –6324 – 5290
shellpresse@shell.com
About Neuhaus Partners
Neuhaus Partners GmbH, based in Hamburg, is an early stage venture capital company. Since its foundation in 1998, 59 investments have been made. In 49 of these investments, Neuhaus Partners joined as the lead investor. Track Record: two IPOs, thirty-five trade sales, eight buy backs, thirteen insolvencies.
Media Contact
Neuhaus Partners GmbH
Matthias Grychta
T.: +49 (0) 40 – 355 282 24
grychta@neuhauspartners.com
About Shortcut Ventures.
Dirk Freise and Martin Ostermayer are the founders of handy.de and blau.de (both successfully exited) and since more than 15 years they are investing in start-ups either as business angels or through their venture capital fund Shortcut Ventures. The most well-known investments in their portfolio are SumUp, tado, Stocard and Sdui.
About High-Tech Gründerfonds
High-Tech Gründerfonds (HTGF) is a seed investor that finances high-potential, tech-driven start-ups. With around EUR 900 million in total investment volume across three funds and an international network of partners, HTGF has already helped forge more than 600 start-ups since 2005. Driven by their expertise, entrepreneurial spirit and passion, its team of experienced investment managers and startup experts help guide the development of young companies. HTGF's focus is on high-tech start-ups in the fields of digital tech, industrial technology, life sciences, chemistry and related business areas. To date, external investors have injected almost EUR 3 billion into the HTGF portfolio via more than 1,700 follow-on financing rounds. HTGF has also successfully sold interests in more than 120 companies.
Investors in this public-private partnership include the Federal Ministry For Economic Affairs and Energy, KfW Capital, and Fraunhofer-Gesellschaft e.V., as well as the companies ALTANA, BASF, BAYER, B.Braun, Boehringer Ingelheim, Robert Bosch, BÜFA, CEWE, Deutsche Bank, Deutsche Post DHL, Dräger, Drillisch AG, EVONIK, EWE AG, FOND OF, Haniel, Hettich, Knauf, Körber, LANXESS, media + more venture Beteiligungs GmbH & Co. KG, PHOENIX CONTACT, QIAGEN, RWE Generation SE, SAP, Schufa, Schwarz Gruppe, STIHL, Thüga, Vector Informatik, WACKER and Wilh. Werhahn KG.
Media Contact
High-Tech Gründerfonds Management GmbH
Stefanie Grüter
T.: +49228 – 82300 – 188
s.grueter@htgf.de
Contact
High-Tech Gründerfonds Management GmbH
Gregor Haidl, Investment Manager
T.: +49 228 823 00 115
k.lehmann@htgf.de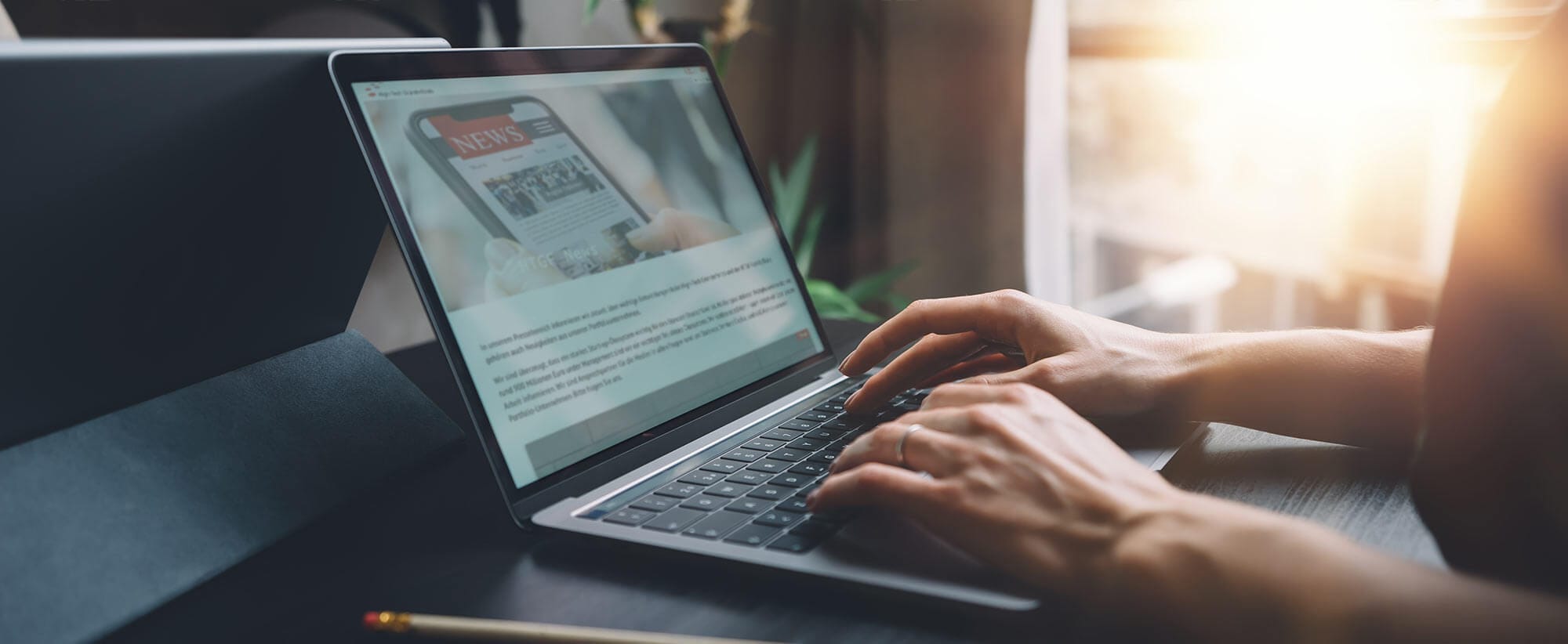 Stay up to date
Subscribe now and receive the latest press releases on investments and other news from High-Tech Gründerfonds. We inform you about important developments at HTGF and provide you with interesting news from our portfolio. Whether it's a successful exit, a new exciting investment or HR news – you'll be the first to know!