Global market leader acquires Munich-based AI startup Hofmann & Stirner Zuführsysteme
December 14, 2020
The global market leader of automated feeding solutions Rhein-Nadel Automation GmbH (RNA) acquires Hofmann & Stirner Zuführsysteme GmbH (H&S)
H&S develops innovative machine hardware in combination with SaaS solutions for digital twins and AI in the field of feeding technology
With this strategic acquisition, RNA expands its position as global market leader and aims to revolutionize the feeding technology market
High-Tech Gründerfonds (HTGF) has been invested in H&S together with a Bavarian family office since its seed investment in 2018
"Feeding technology is everywhere in manufacturing" says Dr. Daniel Hofmann, co-founder of Hofmann & Stirner Zuführsysteme GmbH (H&S). "Every product that is manufactured must somehow get into the production machine in its individual parts." And that is exactly what feeding technology does. It is a key technology for numerous production companies. H&S was founded in 2016 and develops innovative machine hardware and SaaS solutions (digital twins and AI) for feeding technology. As the global technology leader H&S recently received coveted awards in the industry such as the Handling Award 2020. Large automation companies and plant operators from the electronics, automotive, toys and many more sectors are already customers of H&S.
With the takeover of Hofmann & Stirner by Rhein-Nadel Automation GmbH, RNA is expanding its global market leadership. The family company with headquarter in Aachen has been developing feeding solutions for over 50 years and has a database of more than 50,000 planned and realized feeding systems.
With RNA on board, there are undreamt-of possibilities for our digital technologies, especially for our artificial intelligence. RNA brings extremely valuable knowledge for our technology in form of big data, which is unique on the market. The cooperation with RNA forms the basis for further outstanding growth.

Florian Stirner, co-founder of H&S
In 2018, High-Tech Gründerfonds (HTGF) invested in H&S together with a Bavarian family office.
The high relevance of the feeding technology and the solution's high degree of innovation were decisive factors for our investment. In the two years in which we were involved in H&S, we mainly financed product development and scale-up of sales. We are extremely satisfied with the company's development in this short period of time and what the highly motivated (founding) team has achieved. We are pleased that, with RNA, we found a partner for H&S, which can use its tremendous amount of feeding data as well as its many years of experience to further develop the company.

Simon Math, Senior Investment Manager at HTGF
The cooperation with HTGF and the family office is characterized by special trust, prospering openness and constructive discussions. The combination of HTGF's technical expertise in the development of SaaS business models and the family office's entrepreneurial experience have been important success factors in the past two years. Our success story could not have been written in this form without the two investors.

Florian Stirner, co-founder of H&S & Dr. Daniel Hofmann, co-founder of H&S
BayStartUP, the main institution for startup-financing in Bavaria set up the connection between the H&S founders, HTGF and the family office via their matching events as well as the VentureCon Growth conference.
After the takeover, Hofmann & Stirner Zuführsysteme GmbH will operate on the market as RNA Digital Solutions GmbH. RNA Digital Solutions will drive the further development of the SaaS business model and will in the long term also offer digital solutions to other customers outside the feeding technology space.
The AI and simulation will support us in the future in the development of our feeding solutions. The digital business model will revolutionize feeding technology and the market. With Hofmann & Stirner, we have the unique opportunity to partially reinvent ourselves.

Christopher Pavel, managing partner of RNA
Contact information
Hofmann & Stirner Zuführsysteme GmbH
Dr. Daniel Hofmann (CEO)
E-Mail: kontakt@hofmannstirner.de
Phone: +49 (0) 1515 / 99 28 255
www.designforfeeding.com
About High-Tech Gründerfonds
High-Tech Gründerfonds (HTGF) is a seed investor that finances high-potential, tech-driven start-ups. With around EUR 900 million in total investment volume across three funds and an international network of partners, HTGF has already helped forge almost 600 start-ups since 2005. Driven by their expertise, entrepreneurial spirit and passion, its team of experienced investment managers and startup experts help guide the development of young companies. HTGF's focus is on high-tech start-ups in the fields of digital tech, industrial technology, life sciences, chemistry and related business areas. To date, external investors have injected over EUR 2.7 billion into the HTGF portfolio via more than 1,600 follow-on financing rounds. HTGF has also successfully sold interests in more than 100 companies.
Investors in the public-private partnership include the Federal Ministry of Economics and Energy, KfW Capital, the Fraunhofer-Gesellschaft and 32 companies. The Fund Investors
www.htgf.de/en
Media Contact
High-Tech Gründerfonds Management GmbH
Stefanie Grüter, Head of Marketing & Communications
T.: +49228 – 82300 – 188
s.grueter@htgf.de
Investor Contact
High-Tech Gründerfonds Management GmbH
Simon Math, Senior Investment Manager
T.: +49 (0) 30 – 4036648 – 61
s.math@htgf.de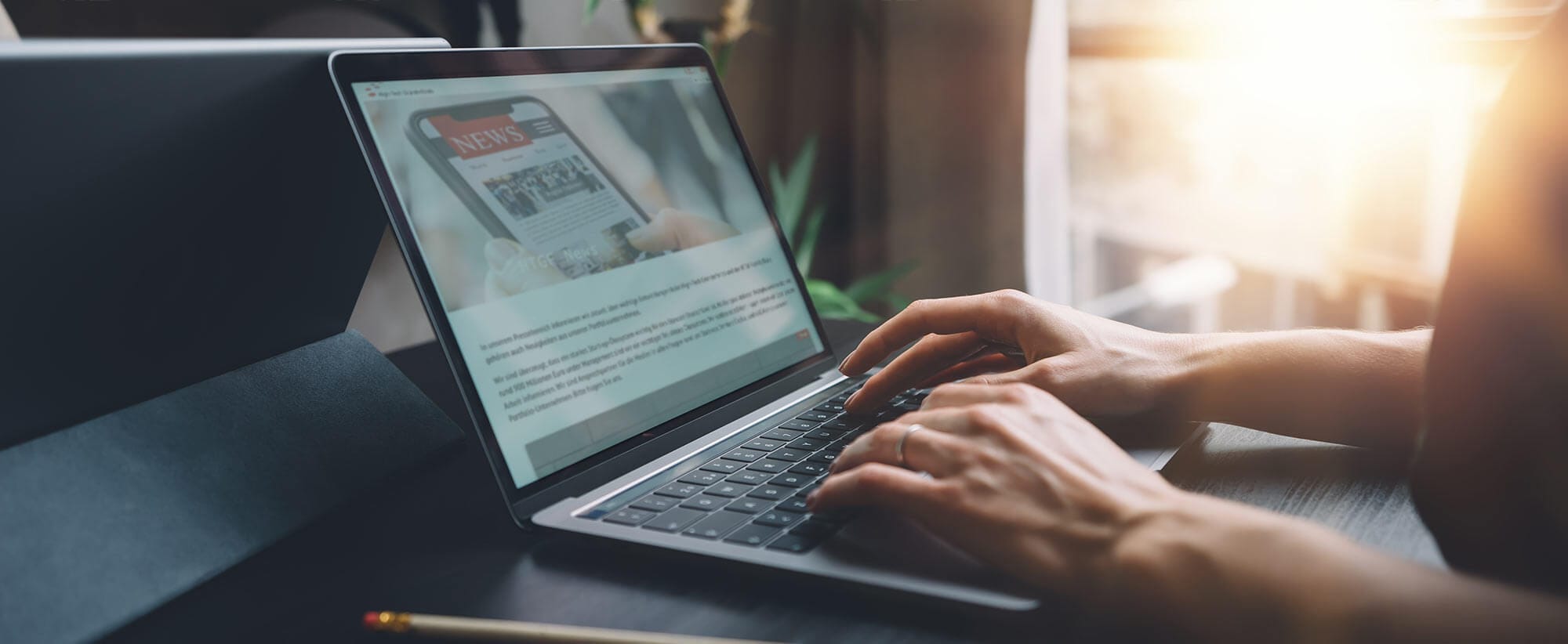 Stay up to date
Subscribe now and receive the latest press releases on investments and other news from High-Tech Gründerfonds. We inform you about important developments at HTGF and provide you with interesting news from our portfolio. Whether it's a successful exit, a new exciting investment or HR news – you'll be the first to know!