High-Tech Gründerfonds secures another successful exit – EH-D acquired by Bosch Rexroth
June 29, 2021
By taking over an extensive technology package, Bosch Rexroth will increase its range of electrically driven, servo-hydraulic compact axes
EH-D is the ninth HTGF portfolio company to be acquired by a HTGF fund investor
HTGF and Bayern Kapital took up stakes in EH-D in 2010 as part of a seed financing round
Bonn, 29 June 2021 – High-Tech Gründerfonds (HTGF) has achieved another successful exit, with the EH-D assets being sold to Bosch Rexroth. The company's site will be retained, while the employees will be transferred to Bosch Rexroth. EH-D is the ninth HTGF portfolio company to be acquired by a HTGF fund investor. Robert Bosch GmbH has invested in all three HTGF funds. HTGF is a seed investor for tech start-ups, but it also acts as a platform of exchange between corporations, SMEs and start-ups.
By taking over the companies' special compact axis know-how, we'll be able to offer our customers unique drive solutions for all power classes that are leading both technologically and economically. In addition, it will help to further drive the electrification of industrial applications. The addition to our portfolio will also help us in our strategy to win customers in other sectors such as the food industry.

Dr. Steffen Haack, Member of the Executive Board of Bosch Rexroth AG responsible for Development and Head of the Industrial Hydraulics Business Unit
The axes have a number of special technical features. Their internal gear pumps are suitable for 4-quadrant operation, i.e. operation in both directions as a drive or a brake. The oil-flushed synchronous motors allow targeted heat dissipation and thus extended operating ranges with no need for secondary cooling measures. And the specially developed compensators for EH-D compact axes help to balance differential volumes and compensate for internal leakage flows or temperature fluctuations in the fluid. High-Tech Gründerfonds (HTGF) and Bayern Kapital took up stakes in EH-D (formely Böhner-EH GmbH) back in 2010 as part of a seed financing round.
We're extremely proud that founder and CEO Kai Böhner has succeeded in revolutionising electrohydraulic drives on the basis of the investment in 2010. That's why we're all the more delighted to see that this achievement has convinced Bosch – a HTGF investor that has continually invested since day one – to acquire EH-D through Bosch Rexroth and integrate it into its own range of products. And for this we'd like to say, congratulations!

Dr. Andreas Olmes, Principal at High-Tech Gründerfonds
About Bosch Rexroth
As one of the world's leading suppliers of drive and control technologies, Bosch Rexroth ensures efficient, powerful and safe movement in machines and systems of any size. The company bundles global application experience in the market segments of Mobile Applications, Machinery Applications and Engineering, and Factory Automation. With its intelligent components, customized system solutions and services, Bosch Rexroth is creating the necessary environment for fully connected applications. Bosch Rexroth offers its customers hydraulics, electric drive and control technology, gear technology and linear motion and assembly technology, including software and interfaces to the Internet of Things. With locations in over 80 countries more than 29,600 associates generated sales revenue of around 5.2 billion euros in 2020.
To learn more, please visit www.boschrexroth.com
Media Contact
Bosch Rexroth AG
Jan Saeger
97816 Lohr a. Main
Tel.: +49 9352 18-22 88
jan.saeger@boschrexroth.de
About High-Tech Gründerfonds
High-Tech Gründerfonds (HTGF) is a seed investor that finances high-potential, tech-driven start-ups. With around EUR 900 million in total investment volume across three funds and an international network of partners, HTGF has already helped forge more than 600 start-ups since 2005. Driven by their expertise, entrepreneurial spirit and passion, its team of experienced investment managers and startup experts help guide the development of young companies. HTGF's focus is on high-tech start-ups in the fields of digital tech, industrial technology, life sciences, chemistry and related business areas. To date, external investors have injected more than EUR 3 billion into the HTGF portfolio via more than 1,700 follow-on financing rounds. HTGF has also successfully sold interests in more than 130 companies.
Investors in this public-private partnership include the Federal Ministry For Economic Affairs and Energy, KfW Capital, and Fraunhofer-Gesellschaft e.V., as well as the companies ALTANA, BASF, BAYER, B.Braun, Boehringer Ingelheim, Robert Bosch, BÜFA, CEWE, Deutsche Bank, Deutsche Post DHL, Dräger, 1+1 AG, EVONIK, EWE AG, FOND OF, Haniel, Hettich, Knauf, Körber, LANXESS, media + more venture Beteiligungs GmbH & Co. KG, PHOENIX CONTACT, QIAGEN, RWE Generation SE, SAP, Schufa, Schwarz Gruppe, STIHL, Thüga, Vector Informatik, WACKER and Wilh. Werhahn KG. www.htgf.de/en
Media Contact
Stefanie Grüter, Head of Marketing & Communications
T.: +49 228 – 82300 – 188
s.grueter@htgf.de
Investors Contact
Andreas Olmes, Principal
T.: +49 228 – 82300 – 108
a.olmes@htgf.de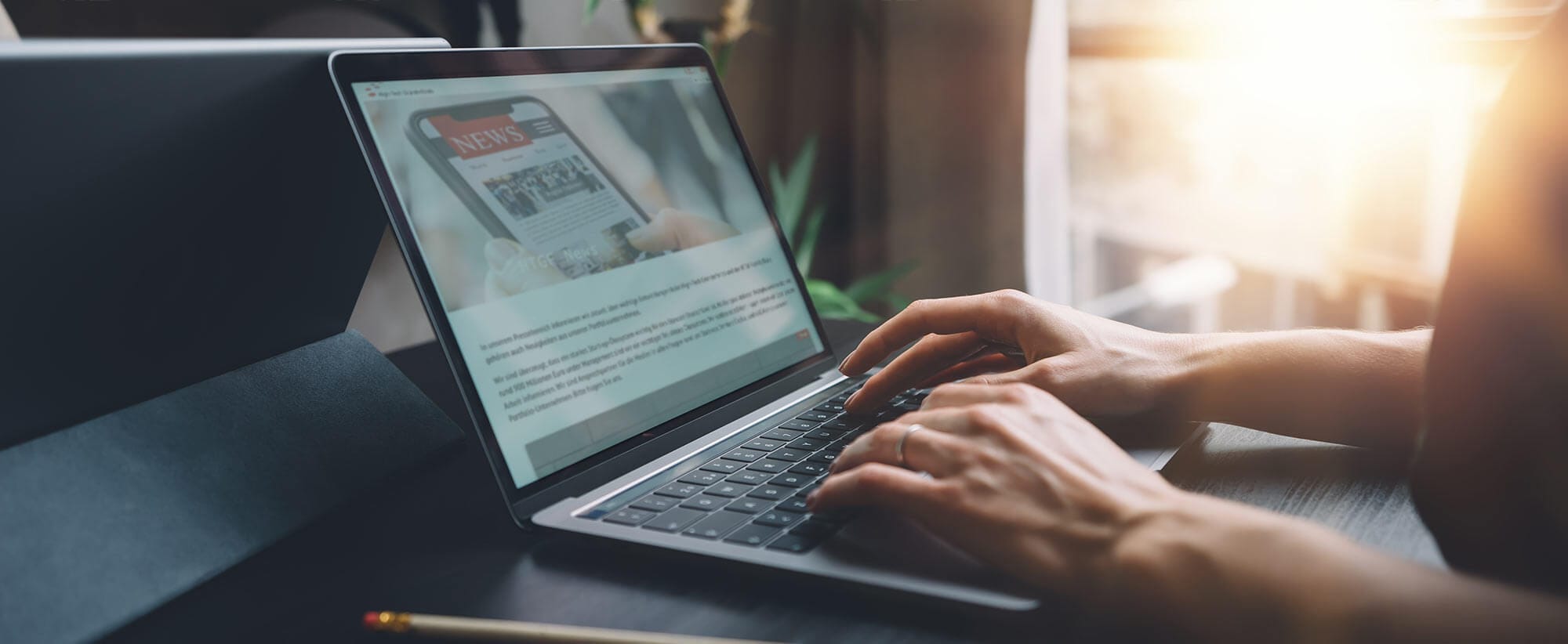 Stay up to date
Subscribe now and receive the latest press releases on investments and other news from High-Tech Gründerfonds. We inform you about important developments at HTGF and provide you with interesting news from our portfolio. Whether it's a successful exit, a new exciting investment or HR news – you'll be the first to know!