HiperScan expands core business operations
November 6, 2013
The specialist known by pharmacists for near-infrared spectroscopy has acquired a new investor to finance the planned internationalisation of its operations
The technology used by HiperScan is ideal for the rapid, cost-efficient identification of substances and substance mixtures. The Dresdner start-up company has successfully sold over 400 of its "Apo-Ident" near-infrared (NIR) spectroscopes to German pharmacies. They value the unit as it offers a quick and simple method for performing the mandatory identity check of substances used for compounding. Pharmacists can now devote the time saved, in comparison to foregoing significantly more complicated methods, to their customers.
Following the successful development of HiperScan GmbH in the last three years, the company now also plans to distribute its product in other countries. HCS Beteiligungsgesellschaft, High-Tech Gründerfonds and Technologiegründerfonds Sachsen have offered the company EUR 450,000 for this purpose. "As a new investor, we were impressed by the potential of the Apo-Ident device as well as the suitability of the technology for use in further application fields", explains Hans-Christian Semmler, managing partner at HCS Beteiligungsgesellschaft.
The company now intends to continue technical development of the NIR systems, particularly with respect to miniaturisation, cost optimisation and scaling. "The funds invested by HCS Beteiligungsgesellschaft now make it possible for us to realise our project plans. Despite to the concrete steps, we are not losing sight of our vision: to make near infrared spectroscopy suitable for widespread applications", notes Dr. Alexander Wolter, CEO of Hiperscan.
"In a commercial respect, our next step will be the introduction of the existing unit to the European pharmacy market and other application fields where Hiperscan is capable of making routine and quality controls simpler, faster and safer", explains Thomas Tettenborn, investment director of CFH Beteiligungsgesellschaft mbH, which oversees the TGFS in Dresden together with S-Innovations and Beteiligungsgesellschaft Dresden mbH (SIB). He adds: "We are pleased to have Mr Semmler on board as an experienced partner, whose industry and management expertise will further contribute to HiperScan's growth."
About HiperScan GmbH
HiperScan GmbH was founded in 2006 as a spin-off of the Dresdner Fraunhofer Institute for Photonic Microsystems (IPMS). The innovative scanning grating technology developed at the IPMS forms the basis for the near-infrared (NIR) spectrometer developed by HiperScan. The analytical systems make it possible to significantly reduce investment costs associated with using the benefits of the NIR technology in new application fields. Today, the company HiperScan stands for high-quality technologies and applications relating to substance analysis. So, the product Apo-Ident has been tailored for the easy identification of compounding substances in pharmacies.
Contact:
HiperScan GmbH
Thomas Schäfer
Weißeritzstraße 3
01067 Dresden
Tel: +49 351 212496 0
info@hiperscan.com
www.hiperscan.com
About HCS Beteiligungsgesellschaft mbH
HCS invests in promising young technology enterprises, which face the challenges of market entry and subsequent growth and internationalization. A further focus is distressed investment in economically threatened companies to restore their competitiveness by providing capital and the competence of HCS's management. It draws from substantial international experience which has gained through over two decades leading large listed and medium sized private corporations in various industries as CFO resp. CEO. Thereby HCS's management successfully lead strategic repositionings including financial and organizational restructurings, divestments and acquisitions, including post-merger integration. For many entrepreneurs the competent mentoring and preparedness for long-lasting engagements are compelling reasons to choose HCS's participation. HCS's area of operations mainly lies within Germany and Austria.
Contact:
HCS Beteiligungsgesellschaft mbH
Hans-Christian Semmler
Bockenheimer Landstraße 2-4
60325 Frankfurt/Main
Tel: +49 69 264846
semmler@fratura.de
About High-Tech Gruenderfonds
High-Tech Gruenderfonds invests in young, high potential high-tech start-ups. The seed financing provided is designed to enable start-ups to take an idea through prototyping and to market launch. Typically, High-Tech Gruenderfonds invests EUR 500,000 in the seed stage, with the potential for up to a total of EUR 2 million per portfolio company in follow-on financing. Investors in this public/private partnership include the Federal Ministry of Economics and Technology, the KfW Banking Group, as well as strategic corporate investors including ALTANA, BASF, B. Braun, Robert Bosch, CEWE Color, Daimler, Deutsche Post DHL, Deutsche Telekom, Evonik, Lanxess, media + more venture Beteiligungs GmbH & Co. KG, METRO, Qiagen, RWE Innogy, SAP, Tengelmann and Carl Zeiss. High-Tech Gruenderfonds has about EUR 573.5 million under management in two funds (EUR 272 million HTGF I, EUR 301.5 million HTGF II).
Contact:
High-Tech Gründerfonds Management GmbH
Dr. Andreas Olmes
Schlegelstraße 2
53113 Bonn
Tel.: +49 (228) 823 001-08
Fax: +49 (228) 823 000-50
info@high-tech-gruenderfonds.de
www.high-tech-gruenderfonds.de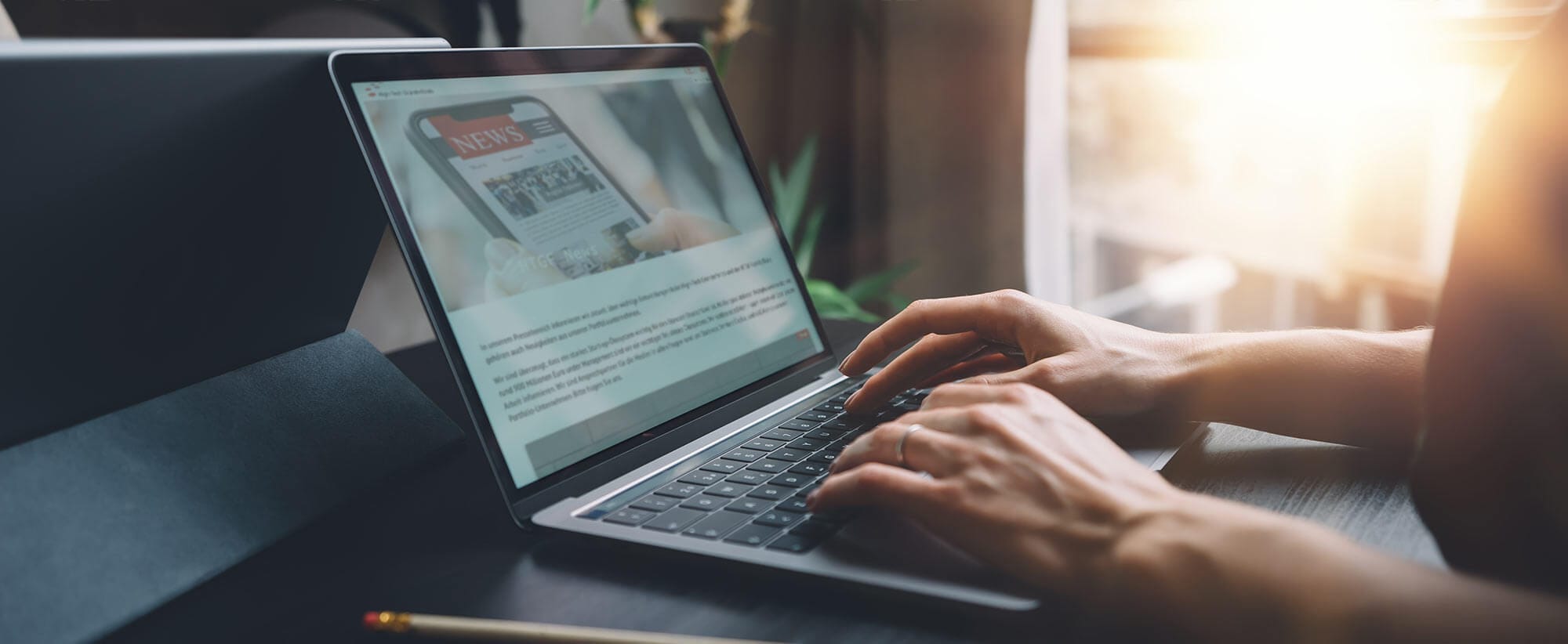 Stay up to date
Subscribe now and receive the latest press releases on investments and other news from High-Tech Gründerfonds. We inform you about important developments at HTGF and provide you with interesting news from our portfolio. Whether it's a successful exit, a new exciting investment or HR news – you'll be the first to know!