High-Tech Gruenderfonds Invests in the Next-Generation Malware Analysis Software of VMRay GmbH
May 15, 2014
VMRay GmbH has successfully closed its seed financing round. High-Tech Gruenderfonds (HTGF) invests in the development and marketing of the next-generation malware analysis software of VMRay, which has a special focus on complex 64-bit malware such as APTs and kernel rootkits.
Organizations are upgrading their IT security in order to defend themselves against the surge in hacking attacks, cyber sabotage and spying assaults, which cause annual damages in the billions. The IT security software market has a global volume of 21 billion US$ in 2013, and is expected to grow about 9% per year.
Malware is produced in part by large teams of developers with copious resources, and, as a result, it becomes ever more dangerous and complex. Over the last few years, a special trend has been targeted assaults on individual organizations and companies in which tailor-made malware is utilized in order to steal sensitive information (Targeted Attacks). Often complex attack scenarios are executed, which at times are initiated and financed by governments. In these cases the term Advanced Persistent Threats (APTs) is used.
The unique analytical method of VMRay is not only suited for the investigation of popular malware such as computer viruses or worms, trojans or spyware, but in particular also for the analysis of complex APTs and dangerous 64-Bit kernel rootkits. The applied technology is an extension of modern hardware virtualization, and has been optimized for transparency and speed.  As a consequence, with it – and this is different from existing analysis software – also malware can be scrutinized which deeply embeds itself in the system and which uses up-to-now unknown attack methods.
The founders of VMRay GmbH have many years of experience with the development of malware analysis software, and have already been successful in this market. Dr. Carsten Willems, who together with Dr. Ralf Hund founded VMRay, views the investment by High-Tech Gruenderfonds as a strong foundation for the successful market entry: "Now we can perfect our software and transform it into a marketable and easy-to-use product. We intend to enter the market still in the second half of this year".
Dr. Dirk Hochstrate, who will support VMRay on the sales side, emphasizes the market opportunities stemming from the uniqueness of the analysis method: "The novel analytical capabilities of VMRay will convince our customers. Nobody else offers a dynamic 64-bit rootkit analysis".
Holger Heinen, Investment Director at High-Tech Gruenderfonds, adds: "We invest in VMRay, amongst others, because of its unique technology. We are sure that in the future this can be further expanded into a comprehensive protection solution".
Dr. Rolf-Christian Wentz, who as a business angel invests in VMRay alongside HTGF, comments: "The VMRay team with its proven competence in the development of malware analysis software makes us expect a fast and very successful market entry".
About VMRay
VMRay GmbH was founded in September 2013 by Dr. Carsten Willems und Dr. Ralf Hund in Bochum, Germany. In March 2013, the two founders already won with their software one of the four top prizes of the "Gruen­der­wett­be­werb (Founders´ Competition) – IKT In­no­va­tiv" of the German Federal Ministry of Economics and Technology. The company also received an EXIST Gruenderstipendium. The in­no­vative VMRay software analyzes the behavior of malware such as computer viruses and worms, trojans, spyware, kernel rootkits and kernel bootkits. The underlying technological approach of hardware virtualization enables a better, faster and more detailed analysis. The analytical system is even able to find highly specialized 64-bit malware, which until now could not be recognized by other analytical methods. The VMRay process completely separates the infected system from the analytical system. The malware, which otherwise would stop working when noticing that it is being inspected, is not aware that it is being analyzed, and therefore can be investigated by VMRay in depth.
Contact:
VMRay GmbH
Carsten Willems – ID 05/403
Universitätsstrasse 150
D-44780 Bochum
info@vmray.com
www.vmray.com
About High-Tech Gruenderfonds
High-Tech Gruenderfonds invests in young, high potential high-tech start-ups. The seed financing provided is designed to enable start-ups to take an idea through prototyping and to market launch. Typically, High-Tech Gruenderfonds invests EUR 500,000 in the seed stage, with the potential for up to a total of EUR 2 million per portfolio company in follow-on financing. Investors in this public/private partnership include the Federal Ministry of Economics and Energy, the KfW Banking Group, as well as 18 strategic corporate investors including ALTANA, BASF, Bayer, B. Braun, Robert Bosch, CEWE, Daimler, Deutsche Post DHL, Deutsche Telekom, Evonik, Lanxess, media + more venture Beteiligungs GmbH & Co. KG, METRO, Qiagen, RWE Innogy, SAP, Tengelmann and Carl Zeiss. High-Tech Gruenderfonds has about EUR 576million under management in two funds (EUR 272 million HTGF I, EUR 304million HTGF II).
Contact:
High-Tech Gründerfonds Management GmbH
Holger Heinen
Schlegelstraße 2
53113 Bonn
Tel: +49 228 823001-0o
Fax: +49 228 823000-50
info@htgf.de
www.high-tech-gruenderfonds.de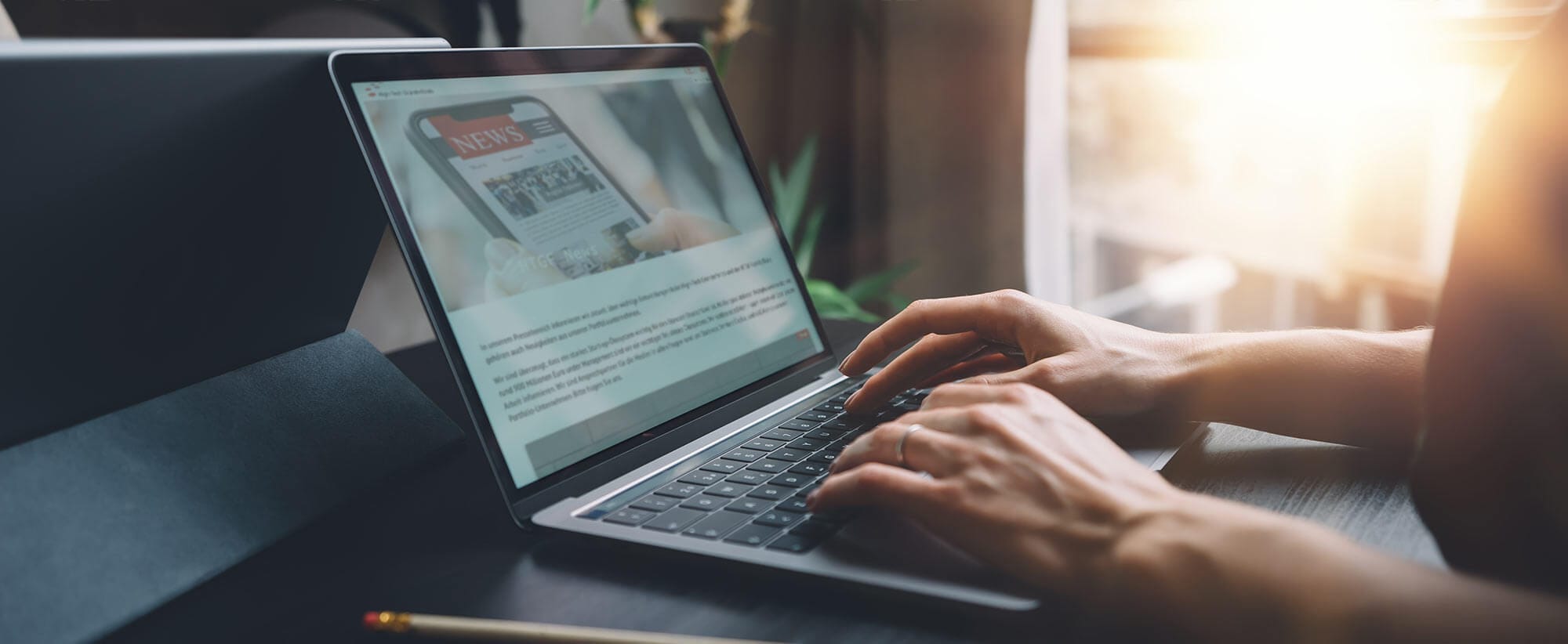 Stay up to date
Subscribe now and receive the latest press releases on investments and other news from High-Tech Gründerfonds. We inform you about important developments at HTGF and provide you with interesting news from our portfolio. Whether it's a successful exit, a new exciting investment or HR news – you'll be the first to know!