High-Tech Gründerfonds invests in Implisense's customer search engine
February 2, 2015
Success for Implisense: The Berlin-based startup has secured a seed round from High-Tech Gründerfonds to further develop their B2B customer search engine. Implisense's customer search engine provides companies with a Software-as-a-Service solution to help to find and bind B2B customers.
During a one-year period supported by an EXIST Business Startup Grant former Fraunhofer collegues Dr. Andreas Schäfer, Dr. André Bergholz and Hannes Korte developed a customer search engine to help companies' sales departments. In October 2014 High-Tech Gründerfonds decided to invest in Implisense GmbH to speed-up market entry and prepare internationalization.
The unique selling point of the customer search engine is the example-based company recommendation using the structured company index of Implisense. Users provide examples of existing customers or potentially interesting companies to obtain a detailed analysis as well as suggestions for further companies to contact. This solution can be used for both the lead generation use case as well as the search for upselling and cross-selling opportunities. The example-based recommendation lets users recognize new possibilities for their business without having to have any knowledge about big data or data mining. "Lead generation becomes more precise by our big data approach. One cloud provider got more than one hundred one-site appointments during a tele-marketing campaign using our solution. On the other hand, another customer from the infrastructure sector identified several hundred thousand euros in revenue through upselling analysis of his existing customers.", says Dr. Andreas Schäfer, CEO of Implisense.
In the labor-intense sales domain the return-on-invest of the Implisense solution is attractive. "Our Software-as-a-Service offer can be used from a hundred euros per month on. Comparable solutions at this price point do not exist in the German market", says Christian Brüseke, Head of Sales at Implisense.
To deliver precise suggestions for potential new business opportunities the researchers at Implisense employ techniques of text mining with the goal of extracting hundreds of sales-relevant properties and signals from publicly available company websites. The developed technology automatically keeps a complex index of several million companies up-to-date. Structuring public websites is based on statistical methods and is hence largely language-independent. The founders of Implisense want to start providing a first analysis for other European markets, in particular the UK, later this year.
"The market for company data is in large areas still lacking penetration of modern data processing technologies. The Implisense approach has convinced us and offers great potential through a wide range of applications", adds Dr. Sebastian Suhr, Investment Manager at High-Tech Gründerfonds.
About Implisense
Implisense offers a solution for lead generation as well as cross- and upselling for B2B marketing and sales. Their self-developed company index, which is kept up-to-date on a day-to-day basis and stores information about several million companies in Germany is the foundation of their solution. Users can obtain access to this index via a Web-based interface and perform their own customer and market analysis. The solution can compute a target profile based on examples of a user's existing customers. With the help of this profile the solution can recommend new potential customers as well as cross- and upselling opportunities immediately. The Software-as-a-Service solution can be used without any installation directly in the browser and can be paid for on a monthly or yearly basis. Companies with existing CRM systems can integrate data from Implisense via an API as Data-as-a-Service. The founders of Implisense were previously funded by an EXIST Business Startup Grant. They have previous work experience at Fraunhofer, Xerox Research and Stanford University. Implisense has won numerous awards at various business plan competitions, including the Innovation Award IT in the CRM category at Initiative Mittelstand, the WECONOMY founder's award, awards at all stages of the NUK business plan competition and an IKT Innovativaward from the Federal Ministry for Economic Affairs.
Contact:
Dr. Andreas Schäfer
Implisense GmbH
Spiekermannstraße 31a
13189 Berlin
Tel +49 30 4833 1281
Fax +49 30 486 283 39
andreas.schaefer@implisense.com
https://www.implisense.com
About High-Tech Gruenderfonds
High-Tech Gruenderfonds invests in young, high potential high-tech start-ups. The seed financing provided is designed to enable start-ups to take an idea through prototyping and to market launch. Typically, High-Tech Gruenderfonds invests EUR 500,000 in the seed stage, with the potential for up to a total of EUR 2 million per portfolio company in follow-on financing. Investors in this public/private partnership include the Federal Ministry of Economics and Energy, the KfW Banking Group, as well as strategic corporate investors including ALTANA, BASF, Bayer, B. Braun, Robert Bosch, CEWE, Daimler, Deutsche Post DHL, Deutsche Telekom, Evonik, Lanxess, media + more venture Beteiligungs GmbH & Co. KG, METRO, Qiagen, RWE Innogy, SAP, Tengelmann and Carl Zeiss. High-Tech Gruenderfonds has about EUR 576 million under management in two funds (EUR 272 million HTGF I, EUR 304 million HTGF II).
Contact:
High-Tech Gründerfonds Management GmbH
Schlegelstraße 2
D-53113 Bonn
Germany
Dr. Sebastian Suhr
Phone: +49 (228) 823 001-100
Fax: +49 (228) 823 000-50
s.suhr@htgf.de
www.high-tech-gruenderfonds.de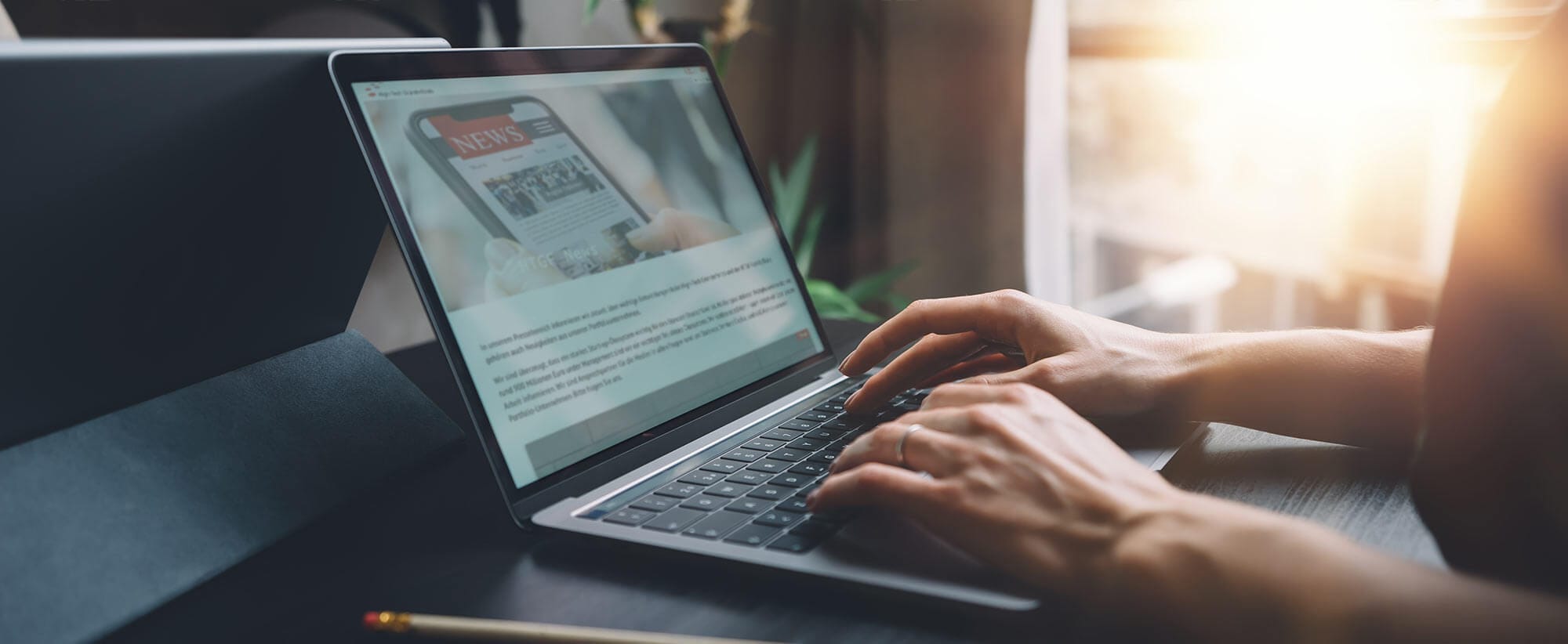 Stay up to date
Subscribe now and receive the latest press releases on investments and other news from High-Tech Gründerfonds. We inform you about important developments at HTGF and provide you with interesting news from our portfolio. Whether it's a successful exit, a new exciting investment or HR news – you'll be the first to know!