High-Tech Gründerfonds (HTGF) & Brose Group invest in cost-effective 3D metal printer manufacturer AIM3D
November 12, 2018
AIM3D GmbH receives financing of 1.4 million euros. Four years ago, the founders of the 3D metal printer manufacturer AIM3D from Rostock developed a new process for the cost-efficient production of metal parts using the 3D printing process. For the first time, cost-efficient components made of typical materials of automotive series production can be processed in 3D printing. Prototypes can thus be produced more quickly, which significantly accelerates the development of new products and reduces costs at the same time.
With the foundation of AIM3D GmbH, a machine concept has grown from this idea, which is able to revolutionize the 3D printing market through an open material system.
On this basis, AIM3D GmbH concluded a financing round with the participation of the automotive supplier Brose, the High-Tech Gründerfonds (HTGF) and the Mittelständische Beteiligungsgesellschaft MV.
"The unique selling points of the patented technology offer clear advantages, both for metal injection moulding and for automotive production. This was made clear by a high level of customer interest and strong partnerships. We are delighted for the team that Brose has become a very strong strategic partner for the young company". adds Gregor Haidl, Investment Manager at HTGF.
The common goal now is the industrialization of 3D printing via standard injection molding granules, CNC technology and automation interfaces. With the market launch of the ExAM 255 in spring 2019, the first foundation stone will be laid.
AIM3D will exhibit its system at the Formnext 2018 in Frankfurt am Main from November 13th to 16th.
About AIM3D
AIM3D GmbH is a spin-off of the University of Rostock, which has set itself the goal of significantly reducing the costs of additive manufacturing of metal parts. The founders of the AIM3D GmbH had contact to many different additive manufacturing processes in the plastic as well as in the metal and ceramic sector through their work at the chair of fluid technology. They often experienced how the industrial use of additive manufacturing failed due to the high material costs and especially in the area of manufacturing metal parts due to the high machine costs. For this reason the AIM3D GmbH was founded with the aim not only to build another 3D printer, but to cross material boundaries and to revolutionize the market of additive manufacturing from the cost side. To accomplish this, AIM3D GmbH has developed a multi-material printer that is significantly cheaper than previous metal printers and also offers customers a previously unattainable selection of materials. It is our top priority to develop our products as close as possible to our customers and their problems.
Contact
AIM3D GmbH
Dr. – Ing. Vincent Morrison
Managing Director
T: +49 381 3676609 – 1
Vincent.morrison@aim3d.de
www.aim3d.de
About Brose
Brose is the fourth largest family-owned automotive supplier in the world. The company develops and manufactures mechatronic systems for vehicle doors and seats as well as electric motors and electronics, including steering, brakes, transmissions and engine cooling. Around 26,000 employees at 62 locations in 23 countries generate sales of 6.3 billion euros. Every second new car in the world is equipped with at least one Brose product.
Contact
Jürgen Hoffmeister
Head of External and Internal Communications Brose Group
T: +49 9561 21 2122
Juergen.Hoffmeister@brose.com
About High-Tech Gründerfonds
High-Tech Gründerfonds (HTGF) is a seed investor that finances high-potential, tech-driven start- ups. With EUR 892,5 million in total investment volume across three funds (EUR 272 million in HTGF I, EUR 304 million in HTGF II and EUR 316,5 million for HTGF III) and an international network of partners, HTGF has already helped forge 500 start-ups since 2005. Driven by their expertise, entrepreneurial spirit and passion, its team of experienced investment managers and start-up experts help guide the development of young companies. HTGF's focus is on high-tech start-ups in a range of sectors, including software, media, internet, hardware, automation, health care, chemicals and life sciences. This group also includes a number of success stories, such as Mister Spex, Rigontec, 6Wunderkin- der, Next Kraftwerke and Cumulocity, as well as Juniqe, an online shop for art enthusiasts. To date, external investors have injected over EUR 1.8 billion into the HTGF portfolio via more than 1,300 follow-on financing rounds. HTGF has also successfully sold interests in more than 90 companies.
Investors in this public-private partnership include the Federal Ministry For Economic Affairs and Energy, the KfW Banking Group, and Fraunhofer-Gesellschaft e.V., as well as the companies ALTANA, BASF, BAYER, B.Braun, Boehringer Ingelheim, Robert Bosch, BÜFA, CEWE, Deutsche Post DHL, Dräger, Drillisch AG, EVONIK, EWE AG, Haniel, Hettich, Knauf, Körber, LANXESS, media + more venture Beteiligungs GmbH & Co. KG, PHOENIX CONTACT, Postbank, QIAGEN, RWE Generation SE, SAP, Schufa, Schwarz Gruppe, STIHL, Thüga, Vector Informatik, WACKER and Wilh. Werhahn KG.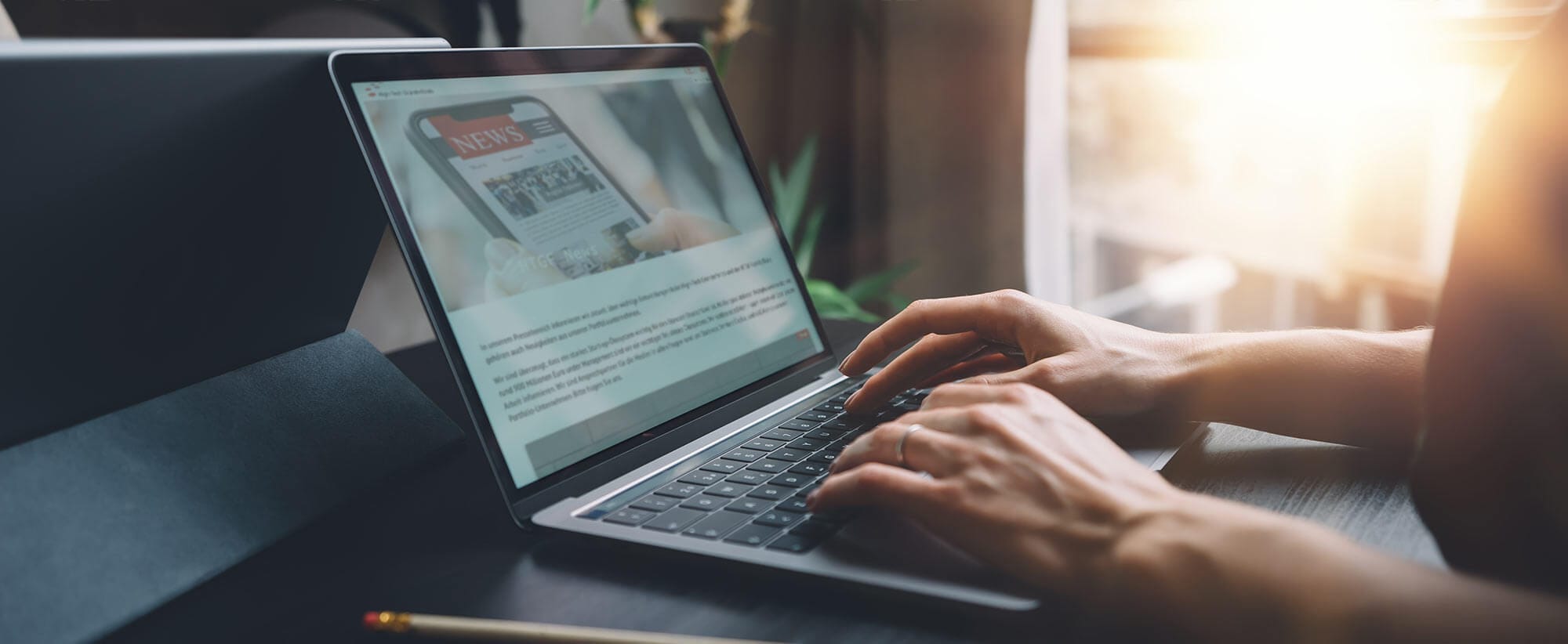 Stay up to date
Subscribe now and receive the latest press releases on investments and other news from High-Tech Gründerfonds. We inform you about important developments at HTGF and provide you with interesting news from our portfolio. Whether it's a successful exit, a new exciting investment or HR news – you'll be the first to know!