FTAPI Software GmbH: Funding for "Secure & Smart File Transfer – Made in Germany"
February 28, 2012
High-Tech Gründerfonds and Bayern Kapital, two German venture capital companies investing in start ups in the technology sector, as well as the Gebrüder Mende GmbH provide a high 6-figure amount in the enterprise headquartered in Munich. This venture capital financing provides the financial basis for targeted growth and an enforced development of FTAPI´s market presence.
The investors are convinced by the innovative product linked with a high costumer benefit in a growing market.. "We were mainly persuaded by the product concept, the market potential as well as the already existing notable customer base of FTAPI. Companies benefit from a highly secure file exchange transfer and storage combined with easy administration, not only internally, but also when exchanging data with external partners. We are sure that FTAPI will continue its success story in set pace especially with the given financial support." says Romy Schnelle, Senior Investment Manager of HTGF regarding the investment.
The highly innovative company offers FTAPI® SecuTransfer, a server software which allows to exchange business data of any size and end-to-end encrypted with externals. The product does not require the installation of additional software or storing files in the cloud at any time. These characteristics make FTAPI® SecuTransfer unique on the market and differ decisively from other existing solutions (like FTP) or complex and expensive Managed File Transfer Systems.
"Nowadays corporate files are among other things the most important asset in enterprises. Information security therefore becomes a crucial factor in competition. Nevertheless, many companies take high risks when transferring and storing their files, as existing solutions are either too complicated or lack security." states Stephan Niedermeier, Managing Director and CTO of FTAPI.
Transferring large and sensitive data in a guaranteed secure and easy way is a basic problem in any sector. Therefore FTAPI´s customer base is composed of diverse enterprises. Medium size companies from the industrial and the IT-sector, trading firms and even Tec and MDAX companies use FTAPI products.
Marco Göbel, Managing director and CEO: "Our system is normally used by hundreds of users a day across the whole company. Ongoing positive feedback and the increasing interest in our solution make clear that FTAPI® SecuTransfer is filling a market gap with its features."
The investment enables a fast development and effective marketing of the software. In medium term the product will be adapted to the demands of diverse user groups and will also be available as software-as-a-service in the foreseeable future. That means the existing FTAPI system is a flexible basis for many other application possibilities. Of course always according to the FTAPI principles: continuously secure and simple.
About FTAPI Software
The company was founded in autumn 2010 and has since been active in the market. Its innovative transfer and storage technology sets new standards in effectiveness and security for business file exchange and access. The great potential of the idea was confirmed by many experts from the first minute. The founding team was one of the best in the Munich Business Plan Competition MBPW in 2010 and received wide support from the Strascheg Centre for Entrepreneurship (SCE) at Munich University of Applied Sciences. Furthermore, FTAPI has been supported by various national and EU programs.
Contact:
FTAPI Software GmbH
Marco Göbel
Heßstraße 89
80797 München
Tel: +49 89 1265 3105
info@ftapi.com
www.ftapi.com
About Bayern Kapital/ Seedfonds Bayern
Seedfonds Bayern is existing since 2003, in 2010 the Clusterfonds Seed GmbH & Co. KG was founded with a volume of 24 Mio. Euro to continue this seed-investment activities. The fund managed by Bayern Kapital GmbH invests venture capital in young and innovative Bavarian technology-companies with high prospects that are transferring promising research results to business enterprises. Bayern Kapital GmbH is a public Bavarian venture capital company and was founded as part of the "Bavarian Future Initiative" at the end of 1995. Bayern Kapital and its funds invested about 171 Mio. Euro in more than 210 companies. Overall, Bayern Kapital now manages a fund volume of 200 Mio. Euro. Further informations at www.bayernkapital.de.
Contact:
Bayern Kapital GmbH
Dr. Nathalie Weitemeyer
Ländgasse 135 a
84028 Landshut
Tel: +49 871 92325-0
Fax: +49 871 92325-55
info@bayernkapital.de
www.bayernkapital.de
About High-Tech Gründerfonds
High-Tech Gründerfonds invests in young, high potential high-tech start-ups. The seed financing provided is designed to enable start-ups to take an idea through prototyping and to market launch. Typically, High Tech Gründerfonds invests EUR 500,000 in the seed stage, with the potential for up to a total of EUR 2m per portfolio company in follow-on financing. Investors in this public/private partnership include the Federal Ministry of Economics and Technology, the KfW Banking Group, as well as thirteen industrial groups of ALTANA, BASF, B. Braun, Robert Bosch, CEWE Color, Daimler, Deutsche Post DHL, Deutsche Telekom, Evonik, Qiagen, RWE Innogy, Tengelmann and Carl Zeiss. High-Tech Gründerfonds has about EUR 563  million under management in two funds (EUR 272 million EUR HTGF I, EUR 291 million HTGF II).
Contact:
High-Tech Gründerfonds Management GmbH
Romy Schnelle
Senior Investment Manager
Ludwig-Erhard-Allee 2
D-53175 Bonn
Tel: +49 228 823001-00
Fax: +49 228 823000-50
info@high-tech-gruenderfonds.de
www.high-tech-gruenderfonds.de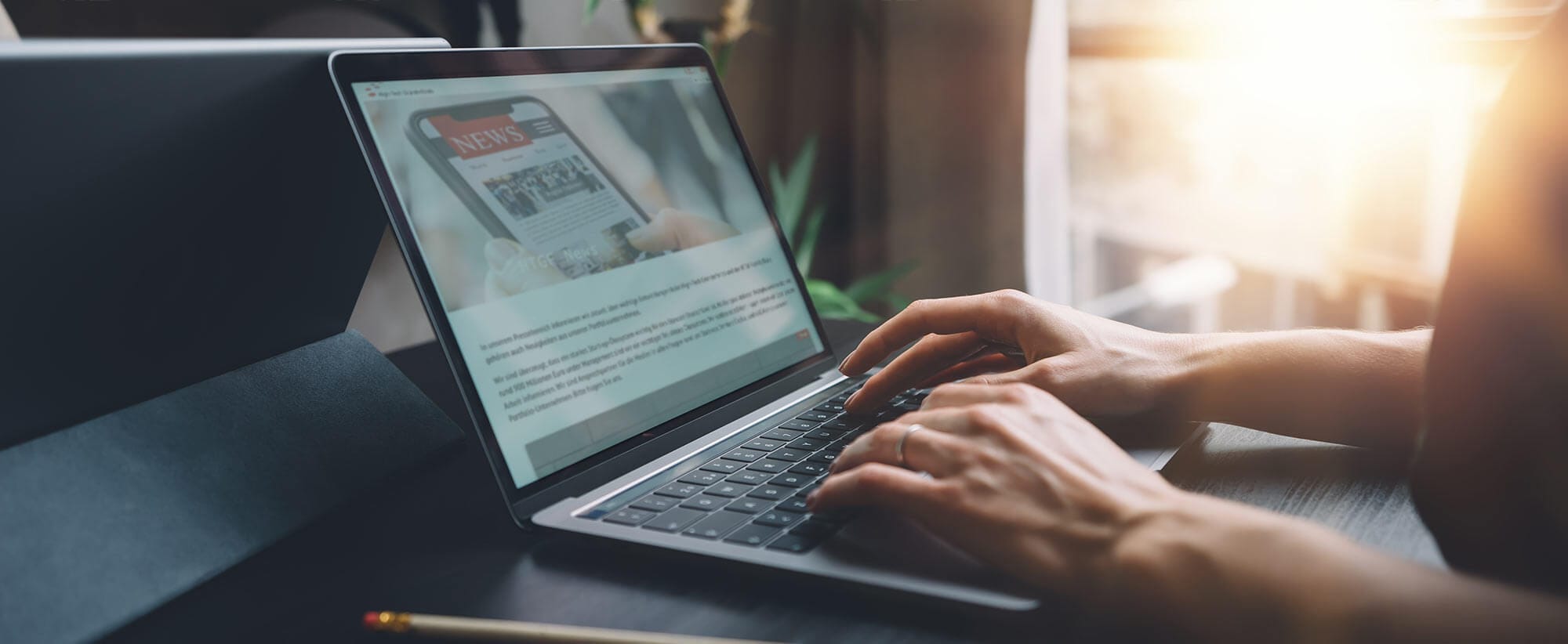 Stay up to date
Subscribe now and receive the latest press releases on investments and other news from High-Tech Gründerfonds. We inform you about important developments at HTGF and provide you with interesting news from our portfolio. Whether it's a successful exit, a new exciting investment or HR news – you'll be the first to know!