Virtual-Pitch Feedback Session
11.02.2022
10:00 - 11:00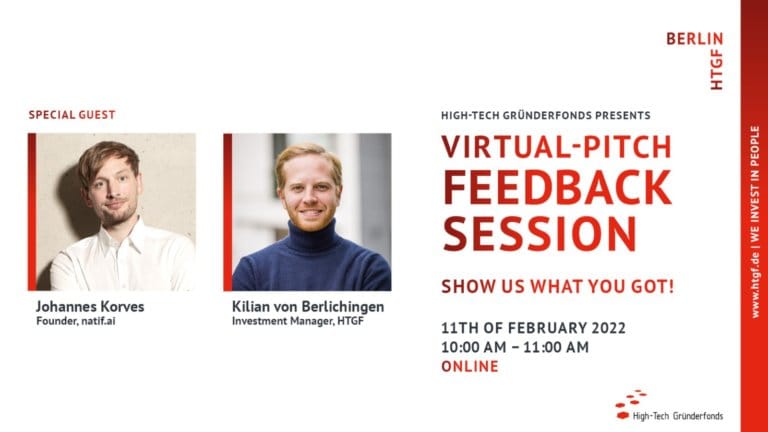 We are truly delighted to have Johannes Korves, Founder and MD of natif.ai, joining our next Pitch Feedback Session alongside HTGF Investment Manager Kilian von Berlichingen.
Johannes convinced us to invest in his new venture and we are not regretting it at all 😉 If you want to get insights from him about what makes a pitch excellent, feel free to sign up to pitch your idea and get feedback.
Join us and you'll get valuable advice not only from our Investment Manager, but also from a founder, who was in your shoes less then 2 years ago.
Please note that the number of paricipants will be limited.
++ First come, first served ++
To book a slot, please:
– register to the event: https://forms.gle/mgebgF8eyfCb1eq86 ;
– use the video call link (Microsoft Teams) we send you one or two days prior to the event.
We look forward to meeting you!
Your HTGF Berlin Team
Info
Date: 11.02.2022
Duration: 10:00 - 11:00