Cyber One Businessplan-Competition
26.05.2020
full-day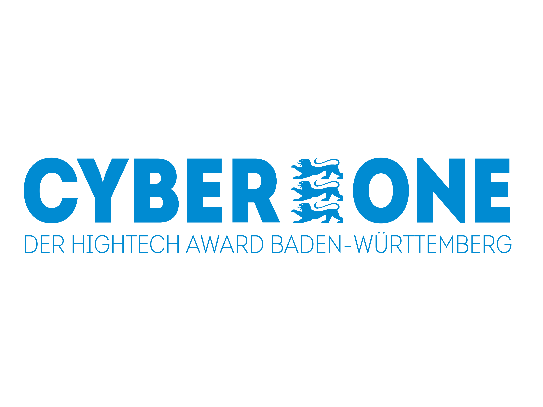 The new application phase of the CyberOne Hightech Award runs until 26 May 2020!
Till May 26, 2020, young technology start-ups from Baden-Württemberg with innovative business concepts can once again apply for the CyberOne Hightech Award. In the three categories Industrial Technologies, Life Science & Health Care and ICT & Media and Creative Industries, the finalists will each receive high cash and attractive material prizes as well as access to a unique network of potential investors and business partners.
The CyberOne Hightech Award has been rewarded since 1998 for forward-looking business concepts of technology-oriented start-ups and companies from Baden-Württemberg. In 2020, innovative start-ups from all technology sectors will again be sought. Concepts with a high degree of innovation that have the potential to set new standards and revolutionize markets are in demand.
The CyberOne has a strong connection to the state, which is why the companies must have their headquarters in Baden-Württemberg or in neighbouring economic areas or want to establish their company in Baden-Württemberg. The successful participants will receive cash and non-cash prizes worth approximately 100,000 euros. It is not only the prizewinners who benefit from participating in the competition. Everyone who takes part will gain contacts and know-how for their company. In addition, each year the nine finalists receive access to relevant companies and investors in their industry, qualified feedback from the expert jury and a one-year guest membership at bwcon.
The award ceremony at the Hightech Summit Baden-Württemberg is the central highlight and, with around 1,000 guests, a peak meeting of representatives from industry, politics and research. Further information on the Hightech Summit 2020 with the presentation of the CyberOne Hightech Award will follow shortly.
Further information on the CyberOne Hightech Award Baden-Württemberg:
Info
Date: 26.05.2020
Duration: full-day
Location
Baden-Württemberg