Efficient machine-tool technology for micromachining that incorporates ultrashort pulse lasers – Pulsar Photonics successfully completes seed financing with High-Tech Gründerfonds
March 2, 2016
High-Tech Gründerfonds invests in laser-technology firm Pulsar Photonics GmbH. The company develops innovative system and machine-tool technology for materials processing that incorporates ultrashort pulse lasers. This manufacturing technology enables practically all materials to be processed efficiently with maximum precision.
Lasers have established themselves as a production tool on an industrial scale in many areas, heralding a major shift that sees traditional production practices replaced by laser-based processes. A new class of lasers hit the market a number of years ago. Called ultrashort pulse lasers, these lasers emit extremely short pulses of light. These pulses can selectively vaporize practically any type of material without damaging the surrounding material. These lasers represent a high-precision production tool that boasts an enormous range of potential applications. Smartphone displays, which are currently processed mechanically, will in future be cut with ultrashort pulse lasers. Ultrashort pulse processes are already being used on an industrial scale in fields such as stent production, the drilling of injection nozzles and electronics manufacturing.
However, the implementation of many processes has not been economically viable due to the set-up and process times being too long. As a result, the full potential of existing ultrashort pulse lasers has not been unleashed, with the market remaining untapped despite existing applications in many areas.
Pulsar Photonics develops system and machine-tool solutions that substantially boost the efficiency of this technology. For instance, the MultibeamScanner – a system used to form laser beams – enables processing speeds to be increased by a factor of up to 100. The smart integration of the installed systems can also reduce set-up times and simplify utilisation. Through the integration of sensors, process supervision is improved and processing results can be gauged directly in the machine. Pulsar Photonics' laser machines combine these abilities in a single system and enable customer-specific configurations that can be tailored to various requirements in terms of costs and performance. In the field of contract manufacturing with ultra-short pulse technology, Pulsar Photonics acts as a service provider for the precision manufacturing of components and technical surfaces, as well as the development of new applications.
"Years of experience and many talks with manufacturers and customers have illustrated the demand for reliable, high-speed and cost-efficient technology, a requirement that we can now fulfil with our products. We have already launched our first systems and machines, and they are currently being used by European and Asian customers," says Dr. Jens Holtkamp, Managing Director and one of the firm's three founders.
"HTGF has had very positive experience with start-ups in the field of laser technology. We have known the Pulsar Photonics team for over two years and are impressed by the founders' expertise and speedy implementation. Pulsar Photonics offers solutions to tap the enormous technical potential of ultrashort pulse lasers so that they can be deployed in an economically viable way," says Klaus Lehmann, Senior Investment Manager at HTGF.
About Pulsar Photonics GmbH
Pulsar Photonics GmbH was founded in September 2013 as a spin-off of the Fraunhofer Institute for Laser Technology (ILT). The first prototypes were developed with the support of the "EXIST Transfer of Research" scheme as part of the EXIST support programme offered by the German Federal Ministry for Economic Affairs and Energy. The company's goal is to provide micro-machining production systems featuring lasers that can be set up and utilised as efficiently as today's conventional CNC processing machines. This enables customers to substantially reduce main and auxiliary process times in production, meaning that the systems can be used for a broad range of applications.
Press enquiries:
Pulsar Photonics GmbH
Contact person: Dr. Jens Holtkamp
Kaiserstraße 100
52134 Herzogenrath
Tel.: +49 2407 55 555 0
E-mail: info@pulsar-photonics.de; holtkamp@pulsar-photonics.de
Website: www.pulsar-photonics.de
About High-Tech Gründerfonds
High-Tech Gründerfonds invests in young, high potential high-tech start-ups. The seed financing provided is designed to enable start-ups to take an idea through prototyping and to market launch. Typically, High-Tech Gründerfonds invests EUR 600,000 in the seed stage, with the potential for up to a total of EUR 2 million per portfolio company in follow-on financing. Investors in this public/private partnership include the Federal Ministry of Economics and Energy, the KfW Banking Group, as well as strategic corporate investors including ALTANA, BASF, Bayer, B. Braun, Robert Bosch, CEWE, Daimler, Deutsche Post DHL, Deutsche Telekom, Evonik, Lanxess, media + more venture Beteiligungs GmbH & Co. KG, METRO, Qiagen, RWE Innogy, SAP, Tengelmann and Carl Zeiss. High-Tech Gründerfonds has about EUR 576 million under management in two funds (EUR 272 million HTGF I, EUR 304 million HTGF II).
Contact:
High-Tech Gründerfonds Management GmbH
Klaus Lehmann
Schlegelstraße 2
53113 Bonn
Tel.: +49 228 823001-00
Fax: +49 228 823000-50
E-mail: info@htgf.de
www.high-tech-gruenderfonds.de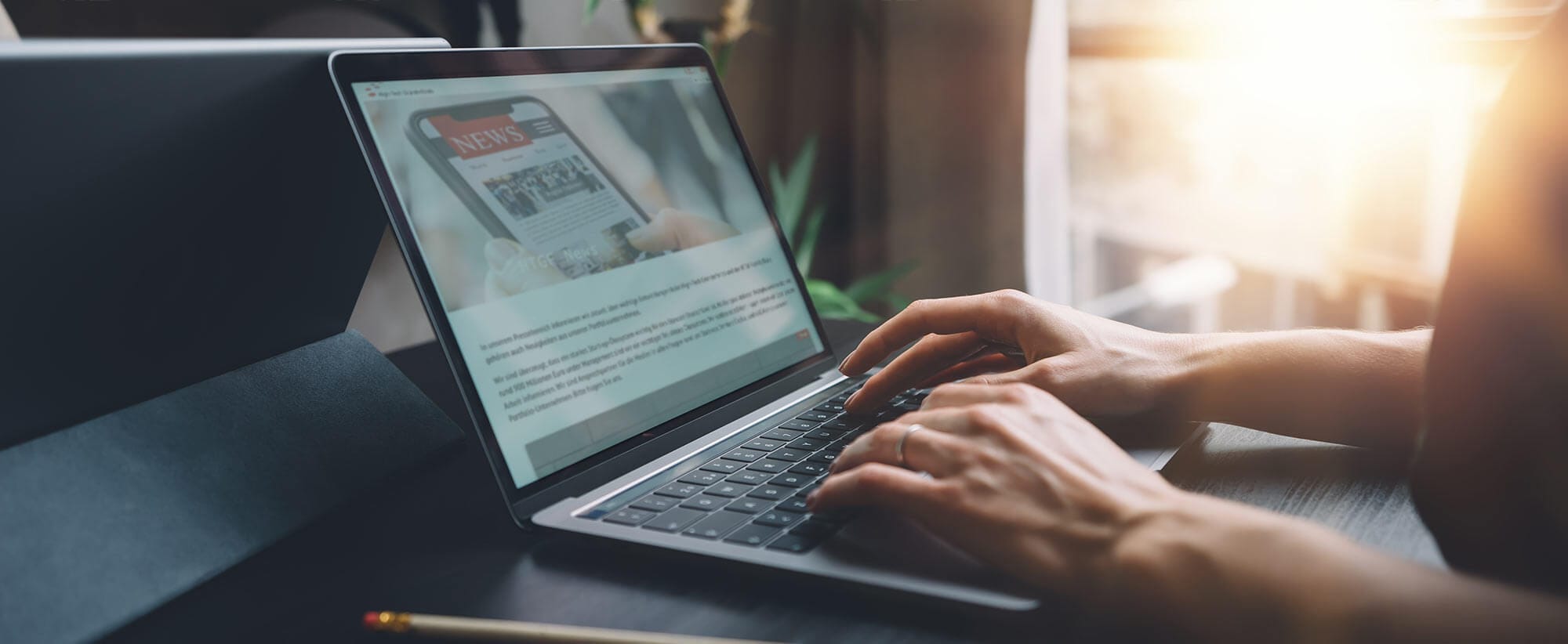 Stay up to date
Subscribe now and receive the latest press releases on investments and other news from High-Tech Gründerfonds. We inform you about important developments at HTGF and provide you with interesting news from our portfolio. Whether it's a successful exit, a new exciting investment or HR news – you'll be the first to know!