IT security start-up deviceTRUST successfully completes its 7-digit Series A financing round
December 19, 2019
Hessen Kapital I GmbH and TF H III Technologiefonds Hessen GmbH invest together with Seed Investor High-Tech Gründerfonds in the German IT security start-up deviceTRUST. With its context-based security, deviceTRUST offers companies the secure and flexible provision of modern, digital workplaces.
"Companies want and need to provide their employees and external partners with a digital workplace that enables them to work flexibly and productively from anywhere. However, all security, compliance and regulatory requirements must be met. Role-based access control alone is no longer sufficient"
says Sascha Goeckel, Co-Founder and CEO at deviceTRUST.
The context-based security of the deviceTRUST solution allows companies to provide a modern digital workplace while dynamically considering the context such as location, status of security components, network connections, hardware used and user rights. Employees and external partners are thereby able to work productively with their digital workplaces and at the same time meet all security-compliance and regulatory requirements.
Jens Schmidt, Co-Founder and CSO at deviceTRUST:
"Over the past two years, we have won numerous customers from various industries and sizes. With deviceTRUST, it is now very easy for our customers to implement the requirements for e.g. flexible work or home office in a secure way."

"The investment will primarily be used for the further European expansion of our sales and marketing activities. In addition, we will also invest in our product development in order to further expand our existing technological lead" adds Sascha Goeckel.
Dirk Pieper, Investment Manager at BM H Beteiligungs-Managementgesellschaft Hessen mbH "sees high growth potential in the highly dynamic market for digital workplaces in which deviceTRUST operates with its solution".
Dr. Tanja Emmerling, Partner at HTGF, is convinced "that flexible work environments with high security standards and compliance requirements at the same time is a great opportunity for the solution of deviceTRUST".
About deviceTRUST GmbH
deviceTRUST provides the central context platform for companies that enables users to work from any location, with any device, over any network and at any time with their digital workplace and gives IT departments all information and control to meet all security, compliance and regulatory requirements.
With its patented and patent-pending technologies, deviceTRUST provides more than 200 hardware, software, network, security, performance and location features. deviceTRUST integrates easily with any existing workspace management solution and requires no additional infrastructure. The context is always up-to-date and every change trigger a definable action.
deviceTRUST – Contextualizing IT
Contact
deviceTRUST GmbH
Jens Schmidt
Hilpertstrasse 31
64295 Darmstadt / Germany
Phone: +49 (6162) 8015950
press@devicetrust.com
https://devicetrust.com
About BM H
Hessen Kapital I GmbH and TF H III Technologiefonds Hessen GmbH are managed by BM H Beteiligungs-Managementgesellschaft Hessen mbH, the central provider of public equity capital in Hessen. Through WIBank, it is integrated into the economic development agency of the state of Hesse. The public investment funds managed by BM H have currently invested over 100 million euros in 240 Hessian companies.
Contact
BM H Beteiligungs-Managementgesellschaft Hessen mbH
Dirk Pieper
Gustav-Stresemann-Ring 9
65189 Wiesbaden / Germany
Tel.: +49 (611) 949 176 – 43
Fax: +49 (611) 949 176 – 76
dirk.pieper@bmh-hessen.de
www.bmh-hessen.de
About High-Tech Gründerfonds
High-Tech Gründerfonds (HTGF) is a seed investor that finances high-potential, tech-driven start-ups. With EUR 895.5 million in total investment volume across three funds and an international network of partners, HTGF has already helped forge more than 560 start-ups since 2005. Driven by their expertise, entrepreneurial spirit and passion, its team of experienced investment managers and start-up experts help guide the development of young companies. HTGF's focus is on high-tech start-ups in a range of sectors, including software, hardware and life sciences/ chemistry. To date, external investors have injected over EUR 2 billion into the HTGF portfolio via about 1,400 follow-on financing rounds. HTGF has also successfully sold interests in more than 100 companies.
Investors in the public-private partnership include the German Federal Ministry of Economics and Energy, KfW Capital, the Fraunhofer-Gesellschaft and the commercial enterprises ALTANA, BASF, Bayer, Boehringer Ingelheim, B. Braun, Robert Bosch, BÜFA, CEWE, Deutsche Post DHL, Dräger, Drillisch AG, EVONIK, EWE AG, FOND OF, Haniel, Hettich, Knauf, Körber, LANXESS, media + more venture Beteiligungs GmbH & Co. KG, PHOENIX CONTACT, Postbank, QIAGEN, RWE Generation SE, SAP, Schufa, Schwarz Gruppe, STIHL, Thüga, Vector Informatik, WACKER and Wilh. Werhahn KG.
Contact
High-Tech Gründerfonds Management GmbH
Dr. Tanja Emmerling
Alte Leipziger Straße 4
10117 Berlin
Phone: +49 30 403664864
t.emmerling@htgf.de
www.high-tech-gruenderfonds.de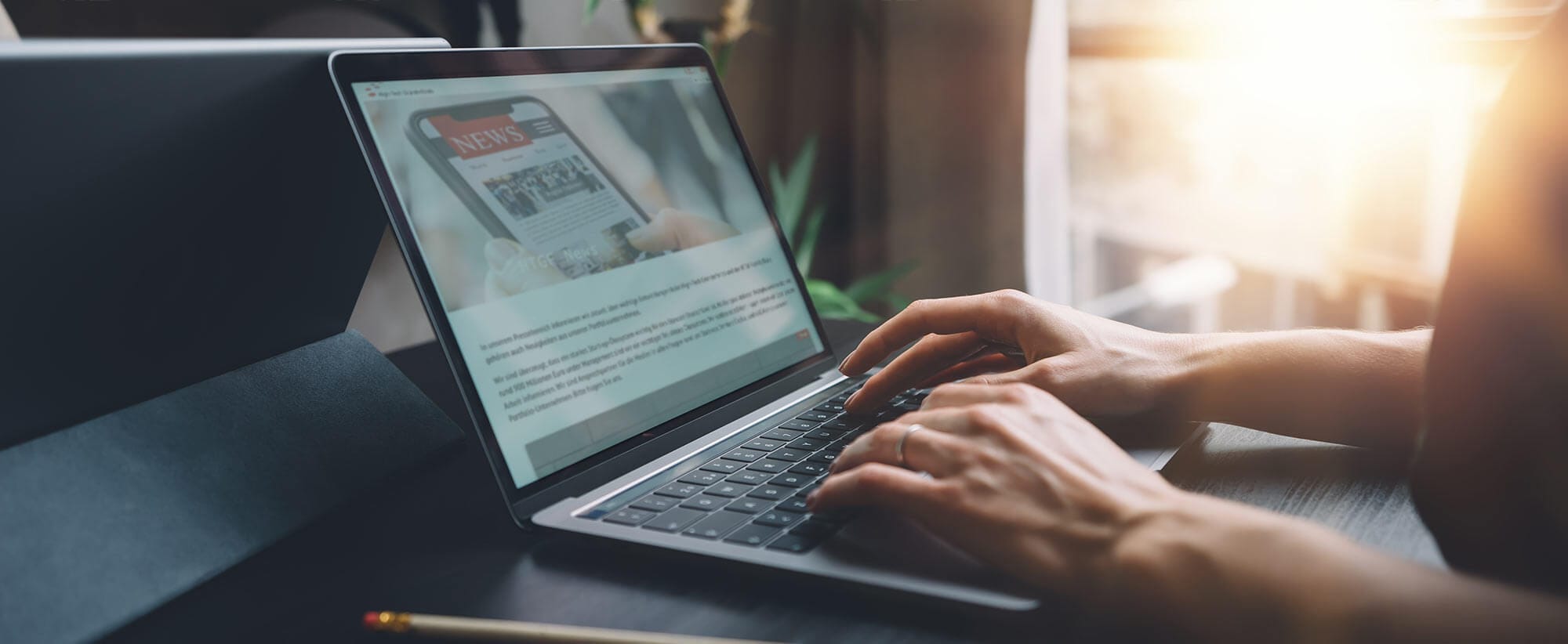 Stay up to date
Subscribe now and receive the latest press releases on investments and other news from High-Tech Gründerfonds. We inform you about important developments at HTGF and provide you with interesting news from our portfolio. Whether it's a successful exit, a new exciting investment or HR news – you'll be the first to know!