Demand Response provider Entelios completes successful fundraising
February 3, 2011
Entelios AG, a European energy company, today announces the successful completion of its Series A financing round. The round was led by Yellow&Blue Investment Management, a Dutch clean energy investor, and High-Tech Gründerfonds, a German venture capital investor. Established in 2010, Munich-based Entelios is the first nationwide "Demand Response" aggregator and service provider. It has since taken a market leading position.
Commenting on the fundraising, Oliver Stahl, founder and CEO of Entelios, said: "We are excited to have found committed investors that will bring their in-depth knowledge of the energy industry to the table. This financing round provides us with the resources to grow our business and to meet the growing need for capital efficient, green solutions which ease the pressure on the power grid."
Entelios is partnering with commercial and industrial electricity consumers, aggregating their capability to reduce and/or shift energy consumption during certain times (peak shaving). This helps utilities, grid and system operators to reduce peak power demands, balance intermittent power generation from renewable sources, avoid grid congestions and reduce the need of fossil fuel power plants. Grid operators and utilities pay Entelios for providing Demand Response capacity (MW under Management) by managing the consumption patterns of industrial and commercial customers.
Demand Response will play a significant role in the smart grid and will help to meet current and future challenges in German and wider European electricity markets. According to Thomas Schulz, co-founder and COO of Entelios "Demand Response is the fastest, most capital efficient and carbon neutral way to strengthen the power grid. It's the most elegant solution to the pressing energy problems – Entelios aims to become an essential part of Germany's energy mix."
Demand Response is a process and service offering able to synchronize electric power consumption of industrial and commercial customers with the intermittent power generation of renewable energy sources. The business model is proven in the United States where companies like EnerNOC and Comverge operate in a potential $4 – 5 billion market, managing demand response capacity of more than 30,000 MW.
In a joint statement, Albert Fischer, managing director of Yellow&Blue, and Holger Heinen, investment director of High-Tech Gründerfonds, added: "As an independent operator Entelios is at the forefront of Demand Response in Germany. The team has developed an impressive solution that can synchronize industrial and commercial power consumption making it into a marketable product for utilities and power exchanges. We are excited about the prospect for further expansion and look forward to working with the team."
Entelios AG
Founded in 2010, Entelios is the first nationwide Demand Response (DR) aggregator and service provider in Germany. Headquartered in Munich, it is signing up commercial and industrial electricity consumers, aggregating their capability to reduce energy enabling utilities, grid and system operators to shave peak power demands. Entelios was founded by Oliver Stahl, Thomas Schulz, and Stephan Lindner, an experienced entrepreneurial team with a track record of successful start-ups and exits. The management team has extensive experience in the energy, cleantech and ICT industries.
Contact:
Dagmar Metzger
wordstatt
(Pressekontakt Entelios AG)
+49-89-35775790
Dagmar.Metzger@wordstatt.de
https://www.entelios.com/
Yellow&Blue Investment Management B.V.
Yellow&Blue Investment Management is an independent venture capital firm specialising in development stage clean energy investments.
Contact:
Albert  Fischer
+31-88-0102400
www.yellowandblue.nl
High-Tech Gründerfonds GmbH & Co. KG
High-Tech Gründerfonds invests risk capital in young, high-potential technology companies that convert promising research results in business success. The seed finance provided aims to enable start-ups to take their R&D project through to the creation of a prototype, a proof of concept or to market launch. High-Tech Gründerfonds provides EUR 500,000 of the seed finance and may invest up to a total of two million euros per business in subsequent rounds. Investors in this public/private partnership are the German Federal Ministry for Business and Technology, the KfW Banking Group as well as the six industrial groups of BASF, Deutsche Telekom, Siemens, Robert Bosch, Daimler and Carl Zeiss. High-Tech Gründerfonds has a fund volume of about 272 million euros.
Contact:
High-Tech Gründerfonds Management GmbH
Holger Heinen
Investment Director
Ludwig-Erhard-Allee 2
53175 Bonn
Tel.: +49 228 96568500
Fax: +49 228 96568550
info@high-tech-gruenderfonds.de
https://www.htgf.de/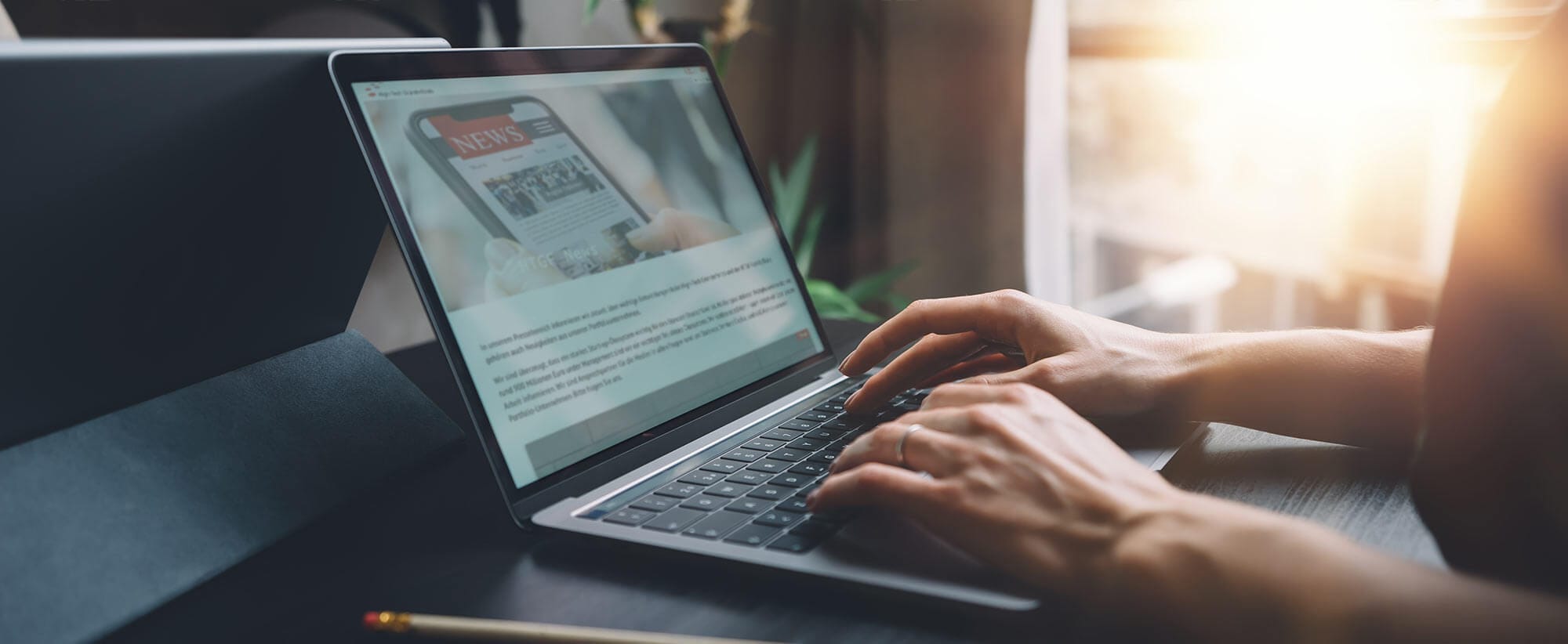 Stay up to date
Subscribe now and receive the latest press releases on investments and other news from High-Tech Gründerfonds. We inform you about important developments at HTGF and provide you with interesting news from our portfolio. Whether it's a successful exit, a new exciting investment or HR news – you'll be the first to know!