Bio-separation goes digital – Start-up adds some excitement to mechanical separation technology –
November 30, 2016
Four investors are financing continued growth by i3 Membrane GmbH. High-Tech Gründerfonds (HTGF) in Bonn, Innovationsstarter Fonds in Hamburg, Mittelständische Beteiligungsgesellschaft Sachsen mbH (MBG) in Dresden and a private US investor are investing a 7-digit Euro sum in further developing and launching new filters and separation technologies. Ultra-thin metal coatings on conventional membranes can be charged with electric current to capture charged nanoparticles such as viruses and cytotoxins – and can be controlled using a computer. Making biotechnological processes more efficient and simple while filters become smaller and more environmentally friendly.
"Our new separation technology involves the application of ultra-thin metal coatings to standard polymer membranes without impairing their porosity. The membranes, which have to date been filtering particles and biological substances such as bacteria in a purely mechanical fashion, can now capture viruses which are 10 to 100 times smaller – by applying an electrical charge of only 1 Volt to the metal coating", explains Dr. Stephan Brinke-Seiferth, CEO at i3 Membrane GmbH.
Where separation technology was purely mechanical in the past, this invention now takes it into the digital age. Most biologically active compounds such as proteins, antibodies, viruses or DNA are charged. These substances can be captured using an opposing charge (adsorbing). To date, firmly installed charge carriers on membranes or surfaces were used for this. If the substances are to be released again (desorbing), additional chemicals such as acids or high concentrations of salt were needed. The electrically chargeable membrane not only facilitates adsorption and desorption; these processes can also be controlled digitally, enabling substances which block the membrane filters to be rejected. The filters can be smaller in size which also makes them less expensive. i3 Membrane has successfully launched a particularly compact sterile filter which protects patients from germs in hospitals. Other products are under development in the areas of biotechnology, diagnostics and water treatment.
The membrane market achieves annual sales of 15 billion USD worldwide and displays annual growth of approx. 10 percent. 50 percent of sales are achieved in the medical and pharmaceutical sector, whereby the market is still dominated by filter membranes made of plastics developed in the 1960s. The goal at i3 Membrane GmbH is to functionalize plastic membranes, thereby establishing additional separation characteristics using digital control in many areas of application.
"We are convinced of this intelligent yet simple production process and the new characteristics displayed by the filter membranes. And we are delighted to support the experienced team in growing their company", comments Dr. Marianne Mertens, Investment Manager at High-Tech Gründerfonds.
"We regard the new separation technology at i3 as extremely technologically innovative and assume that it can be used to create a new generation of membranes based on this platform technology", is how Dörte Bunge from Innovationsstarter Fonds Hamburg justifies the investment.
i3 Membrane GmbH was established in April 2013 with the support of the Helmholtz-Zentrum Dresden-Rossendorf.
Contact for further Information:
i3 Membrane GmbH
Dr. Stephan Brinke-Seiferth
Tel.: +49 (0)40 2576 74810
E-mail: s.brinkeseiferth@i3membrane.de
www.i3membrane.de
High-Tech Gründerfonds invests risk capital in young and promising technology companies realizing innovative research results in an entrepreneurial manner. With the aid of seed financing, start-ups have the opportunity to lead their R&D plans to the development of a prototype and/or "proof of concept" or market launch. The fund initially invests 600,000 Euro with a total of up to two million Euro available per company. Investors in the public-private partnership include the German Ministry for Economic Affairs and Energy, the KfW banking group and the following 18 commercial enterprises: ALTANA, BASF, Bayer, B. Braun, Robert Bosch, CEWE, Daimler, Deutsche Post DHL, Deutsche Telekom, Evonik, Lanxess, media + more venture Beteiligungs GmbH & Co. KG, METRO, Qiagen, RWE Innogy, SAP, Tengelmann and Carl Zeiss. High-Tech Gründerfonds avails of a total fund volume of around 576 million EUR (272 million EUR in Fund I and 304 million EUR in Fund II).
High-Tech Gruenderfonds Management GmbH
Dr. Marianne Mertens
Schlegelstraße 2
53113 Bonn
Tel.: +49 (0)228 823001-00
Fax: +49 (0)228 823000-50
E-mail: m.mertens@htgf.de
www.high-tech-gruenderfonds.de
Innovationsstarter Fonds Hamburg invests risk capital in young, innovative, Hamburg-based companies with the aim of strengthening their research and development activities. It envisages open investments of up to a max. sum of 1 million EUR in stock corporations. Equal stakeholders in the fund are the Free and Hanseatic City of Hamburg and the European Fund for Regional Development (EFRD Fund). The fund volume comprises 12 million EUR and is managed by IFB Innovationsstarter GmbH, a 100% subsidiary of the Hamburgische Investitions- und Förderbank.
IFB Innovationsstarter GmbH
Dörte Bunge
Besenbinderhof 31
20097 Hamburg
Tel.: +49 (0)40 6579 80595
E-mail: bunge@innovationsstarter.com
Mittelständische Beteiligungsgesellschaft Sachsen mbH (MBG) acquires investments in small and medium-sized enterprises in Saxony with the goal of strengthening their equity capital base. Thanks to various silent and open investment programs, promising ideas and projects can be realized and developed. MBG also pursues the goal of supporting start-ups at state level on their ambitious path toward self-employment while also offering entrepreneurs specific and individual support.
Mittelständische Beteiligungsgesellschaft Sachsen mbH (MBG)
Patrick Krahl
Anton-Graff-Straße 20
01309 Dresden
Tel.: +49 (0)351 4409-130
E-mail: patrick.krahl@mbg-sachsen.de
The Helmholtz-Zentrum Dresden-Rossendorf (HZDR) conducts research in the areas of energy, health and matter, whereby it focuses on the following issues:
How can energy and resources be utilized efficiently, safely and sustainably?
How can cancers be better visualized, characterized and effectively treated?
How do matter and materials behave under the influence of high fields and in micro dimensions?
In order to answer these scientific questions, large equipment is used with unique possibilities for experiments which are also available to external users. The HZDR has been a member of the Helmholtz Association since 2011, the largest scientific organization in Germany. It has five locations (Dresden, Leipzig, Freiberg, Schenefeld and Grenoble) and employs around 1,100 people – of whom approx. 500 are scientists, including 150 doctoral students.
Helmholtz-Zentrum Dresden-Rossendorf
Dr. Christine Bohnet
Press Spokesperson at the Helmholtz-Zentrum Dresden-Rossendorf
Tel.: +49 (0)351 260 2450
E-mail: c.bohnet@hzdr.de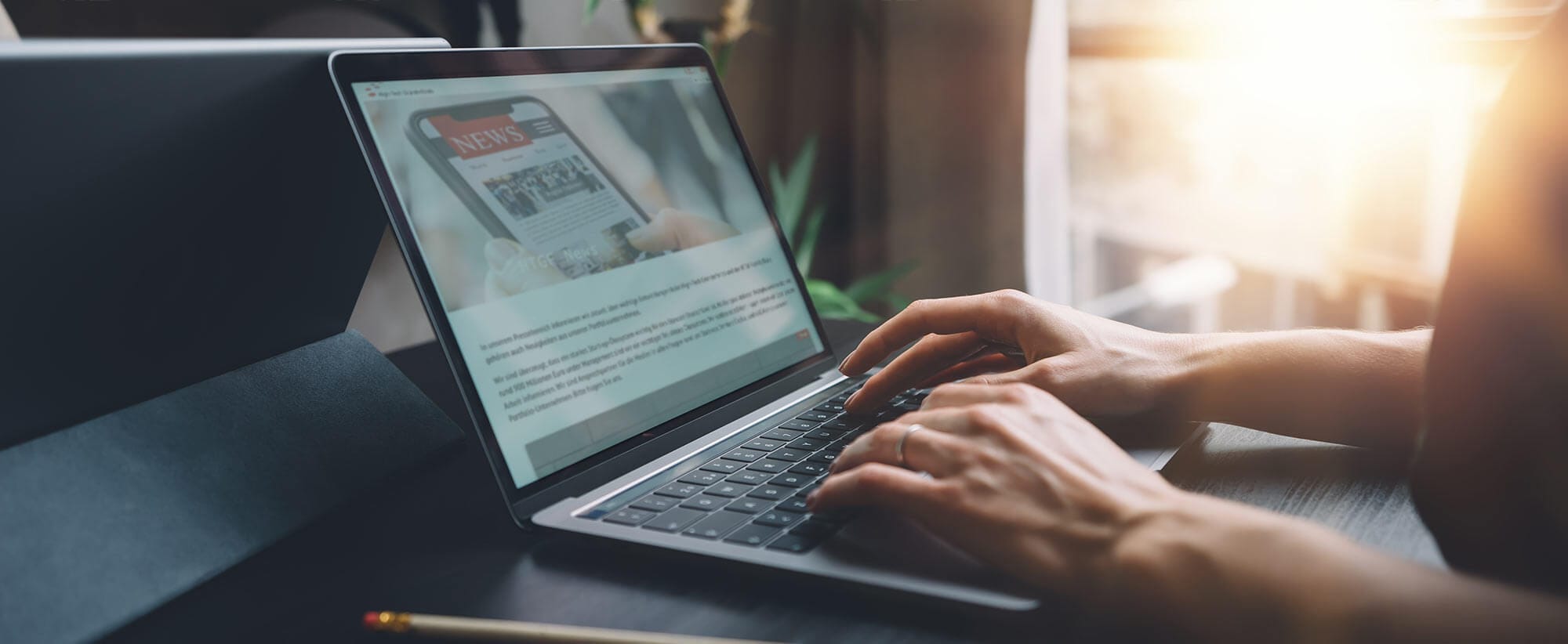 Stay up to date
Subscribe now and receive the latest press releases on investments and other news from High-Tech Gründerfonds. We inform you about important developments at HTGF and provide you with interesting news from our portfolio. Whether it's a successful exit, a new exciting investment or HR news – you'll be the first to know!