5-million-euro seed investment for Saarbrücken-based startup Natif.ai
March 9, 2022
The deep-tech startup attracts further well-known investors. Its superior technology based on Artificial Intelligence automates document-based processes, freeing employees from paperwork.
Saarbrücken, Germany, 09.03.2022 – The Saarbrücken-based startup Natif.ai won further investors in a seed financing round: The round is led by Redalpine, a leading European early-stage investor. F-LOG Ventures, a fund specializing in logistics, and serial entrepreneur and business angel Phillipp Rechberg complete the funding round. They join existing pre-seed investors 468 Capital, High-Tech Gründerfonds (HTGF) and Premius, who also participate in this round.
Natif.ai's founders have identified an enormous market opportunity. Documents of all kinds are omnipresent in business communication, and every company will want to automate document-related processes sooner or later. With its leading AI technology for cognitive data capture, Natif.ai is perfectly positioned to meet this need.

Antonius Salis, Redalpine
With Natif.ai, software developers can use the most advanced AI technology for document processing, tailored to solve the demands in their own products, in just a few steps.
Natif.ai is setting new standards with its globally unique technology. Documents can not only be processed 30-60 times faster, but also with an automation rate up to 10 times higher than with current technologies. The developer's effort is minimized. A few lines of code are all that is needed to integrate the platform into existing processes via interfaces. The technology is ready for immediate use and complies with data protection regulations.
The central feature is the self-developed Deep OCR, an automatic and self-learning text recognition system that reads text much more accurately than other technologies and is also capable of recognizing handwriting.
Natif.ai will use the investment to expand its team of developers and sales experts – both at its Saarbrücken site and remotely – and to accelerate its growth.
Natif.ai will be the new market standard in document processing and text recognition. With our technology we can take on companies such as Google or Abbyy. With Redalpine and F-LOG, we have found additional investors who open doors for us to international markets and support us with their networks and know-how to continue to grow strongly.

Johannes Korves, co-founder of Natif.ai
The platform already processes millions of documents every month such as letter mail, invoices, receipts, or insurance contracts. In the process, relevant key information is extracted, documents are classified, and various AI-based process steps are performed via complex workflows. Typical customers include banks, insurance companies, law and tax firms, as well as software providers and tech companies.
---
About Natif.ai
NaNatif.ai is a deep-tech startup, in the field of Intelligent Document Process Automation (IDP). Thanks to high-performance AI models and a self-developed deep OCR, a wide variety of documents can be analyzed extremely quick, accurately, and relevant data be extracted. Natif.ai enables developers to provide complex workflows, state-of-the-art AI technologies and Active Learning via API through its platform. Founded in 2019 by Manuel Zapp, Johannes Korves, Christophe Hocquet and Berenger Laurent, the company is an official spin-off of the German Research Center for Artificial Intelligence (DFKI).
Press contact
JDB MEDIA GmbH
Alexandra Beck-Berge
Schanzenstrasse 70, 20357 Hamburg
T.: 040 46 88 32 – 33
Beck-berge@jdb.de
Contact natif.ai
Natif.ai GmbH
Johannes Korves
Campus A1 1, 66123, Saarbrücken
T.: + 49 172 153 13 76
Johannes.korves@natif.ai
About High-Tech Gründerfonds
High-Tech Gründerfonds (HTGF) is a seed investor that finances high-potential, tech-driven start-ups. With around EUR 900 million in total investment volume across three funds and an international network of partners, HTGF has already helped forge more than 650 start-ups since 2005. Driven by their expertise, entrepreneurial spirit and passion, its team of experienced investment managers and startup experts help guide the development of young companies. HTGF's focus is on high-tech start-ups in the fields of digital tech, industrial technology, life sciences, chemistry and related business areas. To date, external investors have injected more than EUR 4 billion into the HTGF portfolio via more than 1,800 follow-on financing rounds. HTGF has also successfully sold interests in more than 150 companies.
Investors in this public-private partnership include the Federal Ministry for Economic Affairs and Climate Action, KfW Capital, and Fraunhofer-Gesellschaft e.V., as well as the companies ALTANA, BASF, BAYER, B.Braun, Boehringer Ingelheim, Robert Bosch, BÜFA, CEWE, Deutsche Bank, Deutsche Post DHL, Dräger, 1+1 AG, EVONIK, EWE AG, FOND OF, Haniel, Hettich, Knauf, Körber, LANXESS, media + more venture Beteiligungs GmbH & Co. KG, PHOENIX CONTACT, QIAGEN, RWE Generation SE, SAP, Schufa, Schwarz Gruppe, STIHL, Thüga, Vector Informatik, WACKER and Wilh. Werhahn KG.
Media contact
High-Tech Gründerfonds Management GmbH
Stefanie Grüter, Head of Marketing & Communications
T.: +49 228 – 82300 – 188
s.grueter@htgf.de
Investor contact
High-Tech Gründerfonds Management GmbH
Christian Arndt, Senior Investment Manager
T.: +49 228 – 82300 – 171
c.arndt@htgf.de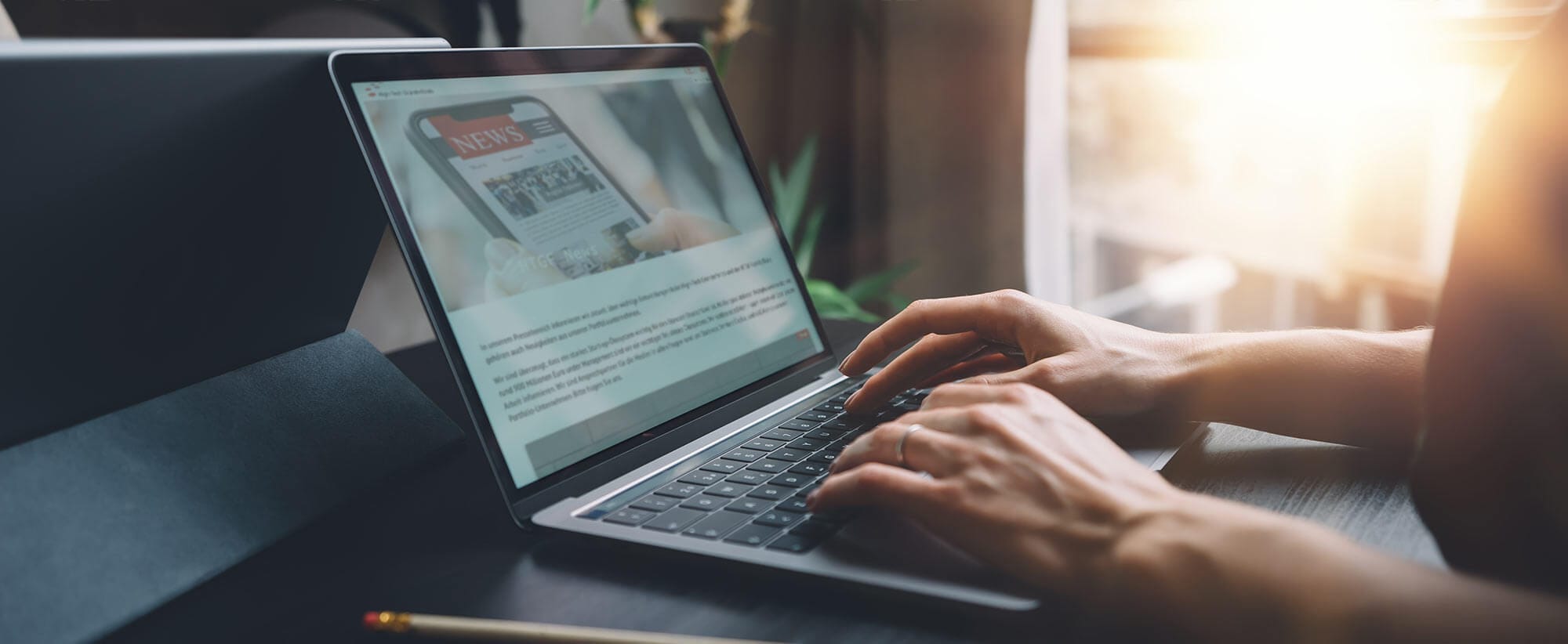 Stay up to date
Subscribe now and receive the latest press releases on investments and other news from High-Tech Gründerfonds. We inform you about important developments at HTGF and provide you with interesting news from our portfolio. Whether it's a successful exit, a new exciting investment or HR news – you'll be the first to know!