The only way to achieve a sustainable freshwater supply in the long-run is by desalination or wastewater reuse — both complex processes that require increasing amounts of energy. At the same time, energy generation, storage and transformation also requires increasing amounts of water. This mega trend, known as the Water-Energy Nexus, poses one of the main challenges of the 21st century. Both industrial and municipal markets are in need for water treatment processes that can handle hard-to-treat waters with just a fraction of the energy required by conventional technologies.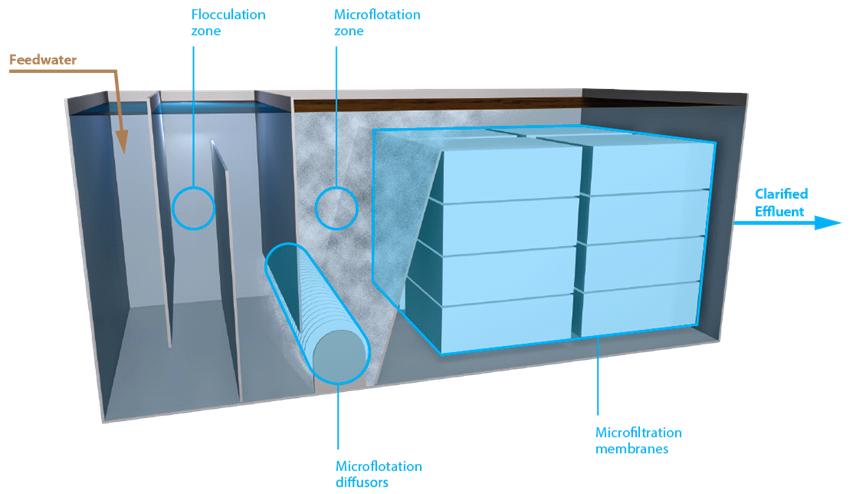 akvoFloat™ is a highly energy-efficient flotation-filtration water treatment process based on ceramic materials that uses up to 90% less energy than comparable Technologies.
Management
Matan Beery
Matan first came in contact with membrane-based water treatment and desalination during his bachelor studies in biochemical engineering at the Technion in Haifa, Israel. After graduating from the TU Berlin in 2008 with a master's in process engineering he continued to the PhD on the topic of pre-treatment of seawater for desalination. The innovative base for the akvolution originated from his Research.
Johanna Ludwig
Johanna has worked in the development and design of akvolution's technology at hand for her Diploma's thesis. During her studies of process engineering (TU Berlin as well as TU denmark) she worked extensively on water treatment related topics, including at a private research center for water (Kompetenzzentrum Wasser Berlin) and at the Berlin Water Authority.
Lucas León
After his studies of telecommunications engineering at the UPC Barcelona, Lucas began his career at Aguas de Arguineguín SL, a water company and family business with over 30 years of experience in drinking water supply and wastewater treatment. He participated in the operative aspects of a business in the water industry. He has also been involved in several startups in charge of Product Management and streamlining Marketing & Sales processes.
Pressemeldungen
akvola Technologies sichert sich Series-A Finanzierungsrunde
akvola Technologies ("Firma"), ein Wassertechnologie-Unternehmen mit Spezialisierung auf die Entfernung von Ölen und Schwebstoffen aus schwer zu behandelnden industriellen Abwässern, hat heute, nach ihren kommerziellen Erfolgen im Jahr 2016, den Abschluss einer Series-A Finanzierungsrunde bekanntgegeben.…
Adresse
Fasanenstr. 1
10623 Berlin
Im Portfolio
11. Jun 2014
Branche
HTGF Manager